Jennifer Aniston Regrets Her First Big Buy After Landing Friends Gig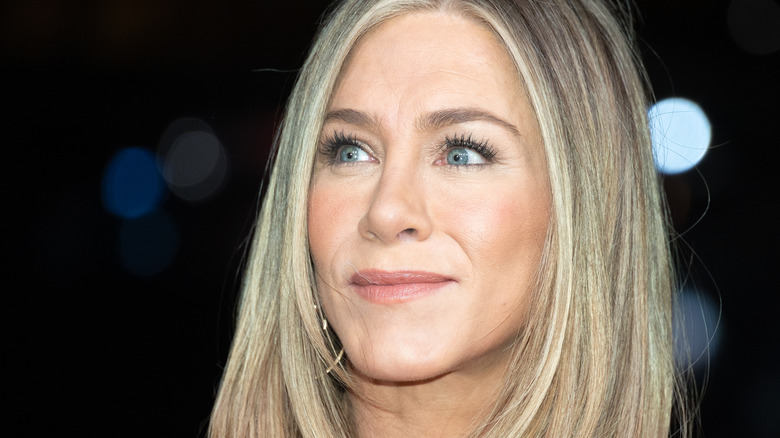 Marc Piasecki/Getty Images
From TV series like "The Morning Show" to films such as "Horrible Bosses" and "He's Just Not That Into You," Jennifer Aniston has acquired a long catalog of acting roles since first appearing uncredited in the 1988 comedy sci-fi film "Mac and Me." Even so, the award-winning actress is probably most associated with her leading role in the iconic sitcom "Friends."
As the character Rachel Greene, Aniston rose to international fame and quickly became a household name. Along with this fame came great financial success, as she would go on to become one of the highest-paid sitcom actors by the ninth season of the show. In an interview with PopSugar, Aniston referenced her early days as a performer, giving fans insight into her first major splurge after landing her "Friends" gig.
As many of us can relate, the star spent her first big bucks on a car. Unfortunately, the purchase ended up being a bust, with Aniston ultimately calling it a "25-year-old mistake."
The story behind Aniston's first big buy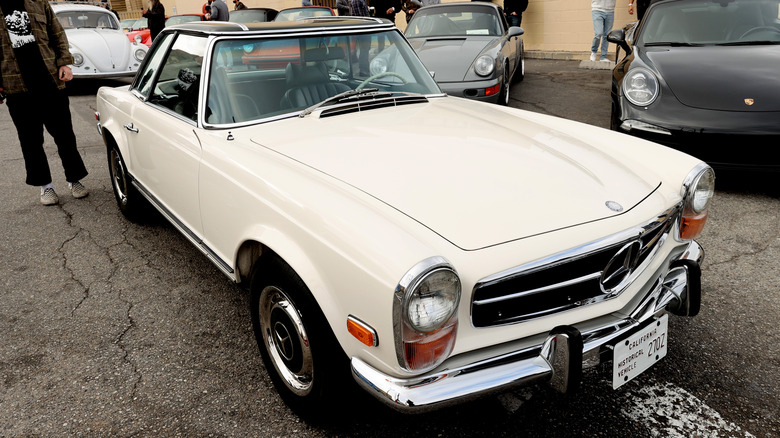 Kevin Winter/Getty Images
In an interview for the Netflix movie "Murder Mystery 2," which she stars in alongside Adam Sandler, Jennifer Aniston shares the story behind the car she bought with her first major "Friends" check, revealing why it ended up being a bust. She tells PopSugar, "My first big splurge was on a Mercedes that had a for sale sign on it for almost two years."
She recounts that the car was located near a Fred Segal on Melrose Avenue, sitting on the corner next to an Irish clothing store. "There was a little white 280 SL Mercedes. It was there for a long time. It could have been over two years. I always was like, 'I can't wait, someday, someday.' And then one day I bought it," she says.
While appearing on InStyle's podcast "Ladies First with Laura Brown," Aniston explained that she purchased the car for about $13,000 during her first year working on "Friends." She was only 25 at the time. "And then I drove it, and then drove it again... and it never drove again. It was a lemon, and that's why it's been sitting there. And I didn't know any better," the star explains. 
The actress is now worth millions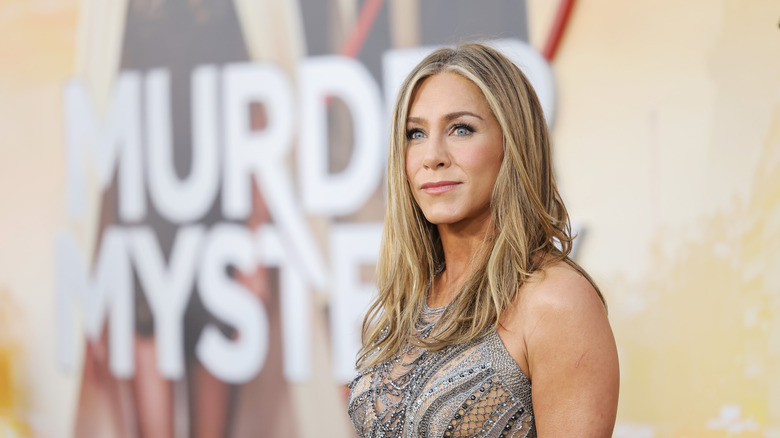 Amy Sussman/Getty Images
Even though her first major splurge as a "Friends" actress was a bust, Jennifer Aniston continued to make lots of money from the show, which undoubtedly contributed to her current net worth. Aniston became one of the highest-paid actors of all time by the ninth season of the show, with each of the cast members allegedly making one million dollars per episode during the two final seasons.
Since then, the comedian consistently appeared on Forbes's list of highest-paid actresses, ranking second in 2006 and fifth in 2019. Accordingly, this high ranking results from seven-figure upfront film fees along with a host of endorsements for brands like Smartwater and Aveeno. Plus, the star is also said to receive royalties from "Friends," which continues to air.
According to Celebrity Net Worth, Aniston is now worth $320 million dollars. So, even if she regrets buying that first $13,000 Mercedes, she's got enough funds to buy a new model several times over these days.