Of All Prince Harry's Blunders, This One Stands Above The Rest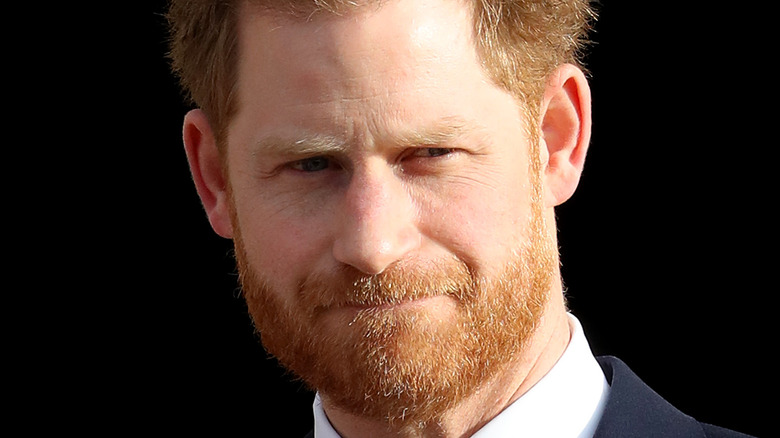 Chris Jackson/Getty Images
Following his shocking exit from the royal family and subsequent bombshell Oprah Winfrey interview with his wife Meghan Markle, Prince Harry has been at the center of a lot of royal drama. 
During the CBS sit-down in March 2021, the Duke and Duchess of Sussex accused a senior member of the British royal family of raising questions over baby Archie's skin color (via the BBC). It was, by and large, one of the most shocking reveals in the entire interview. However, Harry failed to address some of his own past comments that could be deemed racially insensitive, and are considered by many to be his biggest blunder to date. 
According to Newsweek, the comments in question came to light back in 2006 in a video Harry filmed of himself while he was attending Sandhurst Military Academy. The controversial clip was released to the wider public three years later in 2009 after it was obtained by the now-closed British tabloid "The News Of The World."
The controversial video isn't Prince Harry's only blunder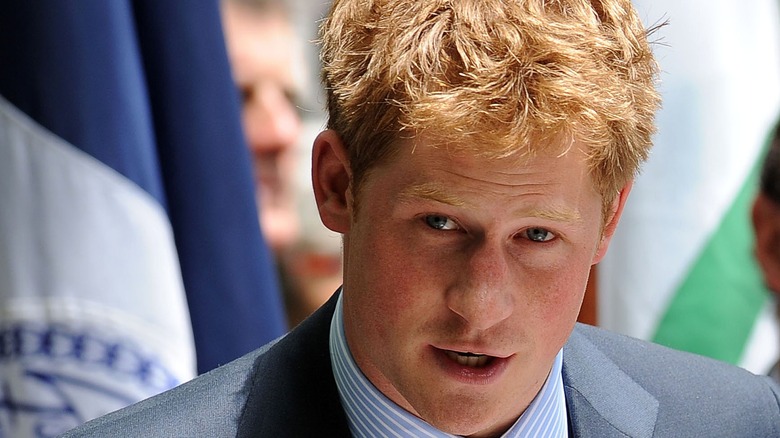 Shutterstock
Prince Harry has been extremely vocal about the struggles he and Meghan Markle faced while members of the royal family. But Harry's behavior (especially in the past) hasn't been blunder free, either. In a leaked video recorded during Harry's time in the army, the Duke of Sussex can allegedly be heard calling his fellow officer, Ahmed Raza Khan, a "little P*** friend." Later in the clip, the young royal is also thought to be heard telling another soldier wearing a headscarf "F*** me, you look like a raghead" (via Newsweek). 
In a statement released at the time the video reached the public, Buckingham Palace said that Harry was "extremely sorry for any offence his words might cause," adding that the Duke of Sussex "used the term without any malice and as a nickname about a highly popular member of his platoon." The statement concluded, "There is no question that Prince Harry was in any way seeking to insult his friend. Prince Harry used the term 'raghead' to mean Taliban or Iraqi insurgent."
However, this wasn't the only major blunder to have been made by Harry over the years, and, back in 2005, a then 20-year-old Harry caused public outrage after he was photographed wearing a Swastika. Per The Sun, he was quick to express regret for the offensive costume. "I'm very sorry if I caused any offence or embarrassment to anyone ... It was a poor choice of costume and I apologise," Harry said in a statement released at the time.