The Truth About Dave Bautista's Ex-Wife Glenda Bautista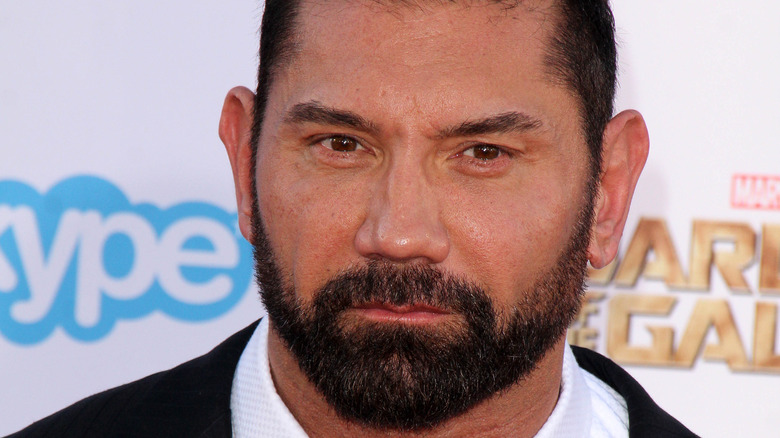 Kathy Hutchins/Shutterstock
After crossing paths in 1990 (via Glamour Path), Dave Bautista and his first wife Glenda dated for a year before tying the knot on March 25 that same year. They soon started to expand their family, welcoming two daughters — Keilani on June 21, 1990 and Athena on October 9, 1992, per Body Weight Height. And it's through Keilani that Dave and Glenda have become grandparents, as their eldest daughter is a mom to two sons — Jacob and Aiden.
While the couple raised their kids, Bautista supported his family by working as a lifeguard and bouncer (via ESPN). By the time Bautista began planning to become a professional wrestler, Dave and Glenda sadly filed for divorce. The couple split in 1998, and Bautista went on to marry his second wife, Angie Bautista, that same year.
Glenda would later marry for a second time as well. According to Celeb Suburb, Bautista's ex-wife married Chris Baker in 2014 — a senior director in advertising at Heart Publishing Company. 
Glenda Bautista has her own thriving career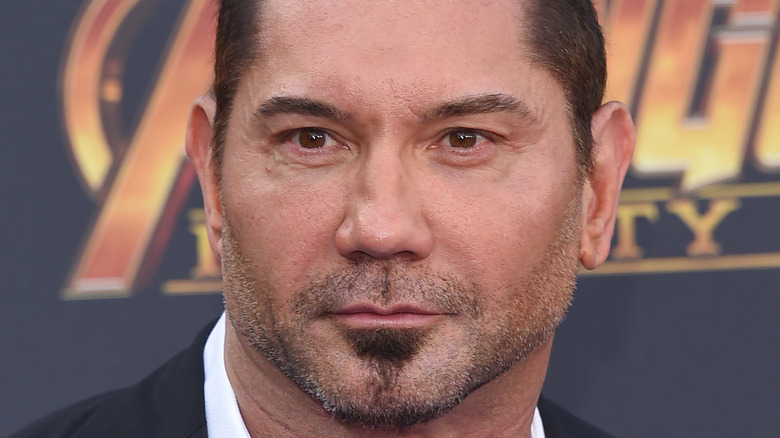 DFree/Shutterstock
Following her eight-year marriage to Dave Bautista, Glenda continued to raise their daughters as she progressed through her career as a product leader and solution architect (via Glamour Path). According to Follow News, Glenda studied at the State University of New York in Albany and graduated with a BA in English as well as a double minor in journalism and fine arts. She also has a dual MBA/MS degree in information systems which she earned studying at Fordham Graduate School of Business.
She used these qualifications to forge a nearly two-decade-long career in digital advertising and marketing technology (via LinkedIn), involving work with DoubleClick, WCDB, The Source, and iHeartMedia (via Read and Fix). According to the site, Glenda's work as a designer and developer of networks, technologies, and products can be seen on the likes of AOL Time Warner, NBC Universal, Viacom, Kelly's Blue Book, and Nasdaq.
As for what's she's doing now, Glenda Bautista is now serving as the Senior Director of Promotional Products at Hearst Publishing Company.