How The September 10 Full Moon Will Affect You If You're A Libra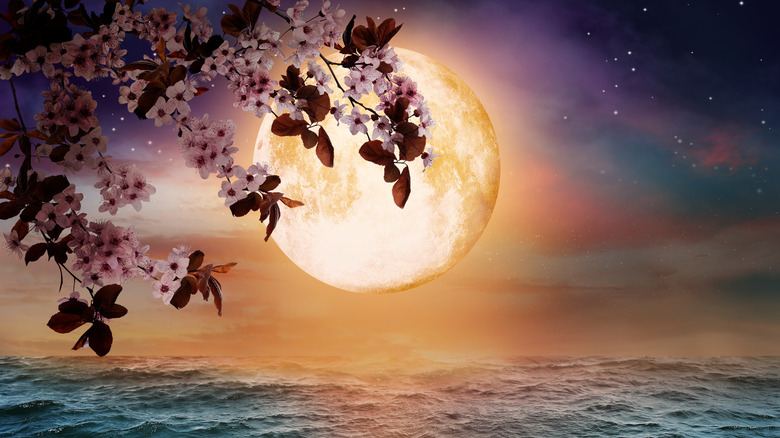 New Africa/Shutterstock
The full moon on September 10 is helping close out the summer season and send members of the zodiac straight into autumn (via Yahoo). The lunation falls under the water sign of Pisces and has been nicknamed the Harvest Moon due to the autumn equinox that also occurs around the same time of year. In the Northern Hemisphere, the full moon will usher in a time when the weather begins to cool and the leaves change color.
Astrologer Liz Simmons tells My Imperfect Life that this month's full moon will have a strong spiritual energy for many, who may see their spiritual gifts heightened during the lunation. "Don't be surprised if you are hit with a wave of intuition or enlightenment as the sextile can bring out an unpredictable spirituality," Simmons stated. "Artistic endeavors may unexpectedly spring up as we could feel called to indulge in our inner dreamers. Aside from this, the sextile may allude to some sleeplessness," the astrologer added. However, Bustle suggests not getting carried away in the emotion of the full moon, as the lunar event has a reputation for bringing drama with it.
For those born under the sign of Libra, the full moon may have you focused on your spiritual growth.
Libra should revamp their daily routines during the full moon on September 10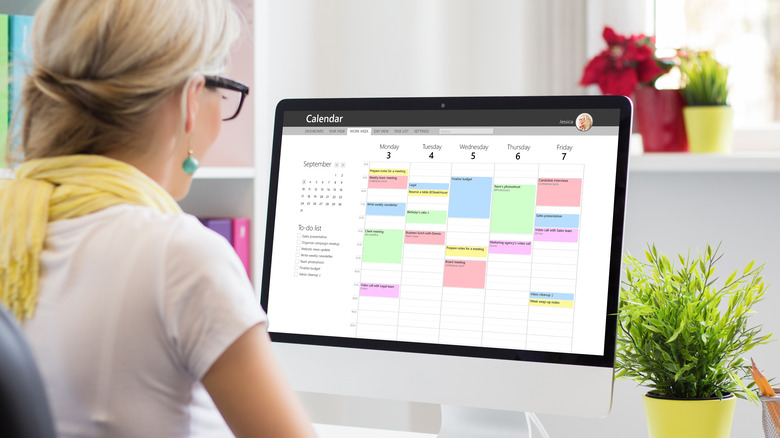 Kaspars Grinvalds/Shutterstock
If your zodiac sign is Libra (September 23 to October 22), the full moon on September 10 falls in your sixth house of daily routines, per Woman and Home. This may have you feeling inspired to revamp your daily habits such as your workout routine, work schedule, bedtime, or even your self-care routine. Astrologer Patrick Price tells My Imperfect Life that Libras shouldn't waste time or energy on routines that simply don't fit their lives. "Do what makes you feel good, and do not apologize for it; this will help that positive energy multiply and amplify many areas of your life at once," he tells the outlet.
Bustle notes that Libra may also want to revamp their spiritual routine during the lunation. Because this full moon has high spiritual energy, adding some spiritual activities to your daily routine could prove to be very beneficial. This could look like spending a few minutes each day meditating, taking time to journal or manifest, breaking out your tarot cards to seek wisdom from your guides, and much more. Libras are known to strive for balance in all areas of their lives (via Allure), so creating routines to help you live your best life could be just what you need to head into autumn feeling refreshed and ready to tackle your days.
Libra should understand their worth during the lunation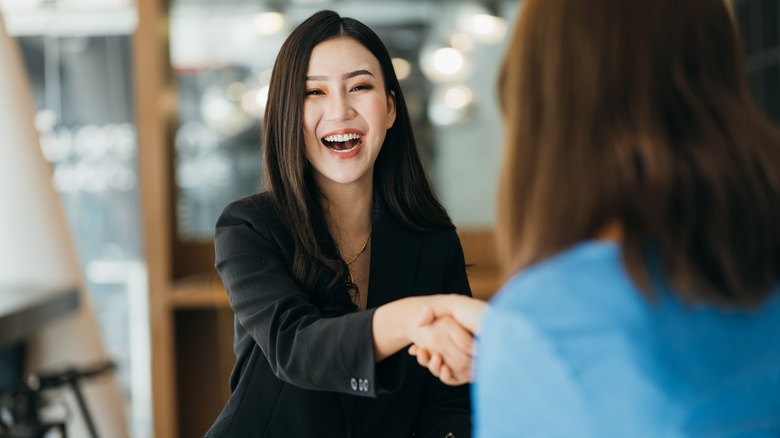 PaeGAG/Shutterstock
The full moon on September 10 may also have Libras understanding their worth. Although the air sign is known to be a people pleaser, getting the courage to speak up when you feel like you're not getting the proper recognition for your hard work will be important during this lunation (via Yahoo). Because Libras dislike confrontation (via Pure Wow), you might have to hype yourself up a bit before you're ready to ask for what you feel you deserve.
PopSugar notes that Libra should get into the mindset of deserving respect for all of the effort that you put into multiple areas of your life. "People may not always recognize it, but your hard-working nature will start demanding more respect," astrologer Anya tells the outlet. "You've been working on some big projects, and you deserve more than you will be getting back. Time to make sure you get back as much as you put in," she adds. However, you won't want to cause any unnecessary drama, which can often happen during full moons. Allure suggests that Libras take it easy during the weekend of the lunation and consider staying at home to curl up with a good book or binge-watch your favorite TV show to avoid any negativity that could find you.
It seems that Libras will have a lot to deal with during the full moon. However, it appears that big things may be coming their way.