Days Of Our Lives Spoilers For Big Peacock Move Have Fans Ready For A Fabulous Fall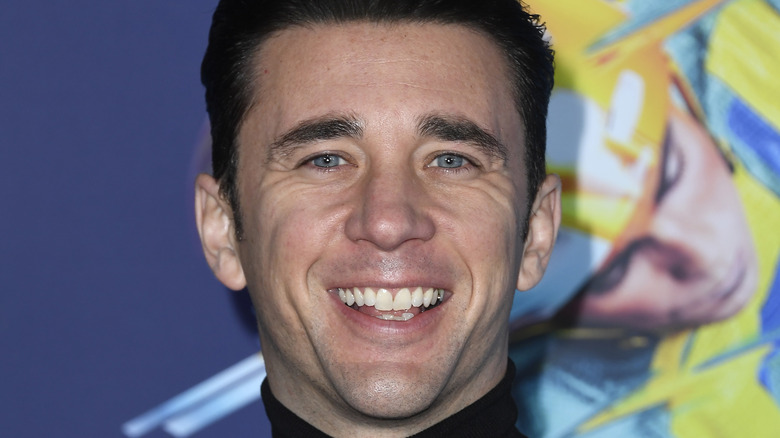 Frazer Harrison/Getty Images
"Days of Our Lives" has officially moved exclusively to the Peacock app, but the long-running soap opera's transition from network television to streaming isn't the only thing that has fans talking this week. Recently, the sudser released an extended preview, revealing to viewers exactly what they can expect in Salem this fall, and it looks like the show is going to deliver some major drama as there will be storylines about weddings, love triangles, murder, scandal, romance, and even major life and death situations to keep fans glued to their devices as they stream the soap opera (via Soap Opera News).
According to Soaps, viewers will not only get to see some brand new storylines unfold in Salem this fall, but some major plots will also be tied up in the coming weeks, and fans won't want to miss a minute of the drama. The action-packed new promo teases that big things are coming for some fan-favorite Salemites and it looks like there will be plenty for viewers to sink their teeth into as they adjust to watching the sudser on the Peacock app.
Days of Our Lives fans are in for an intense fall season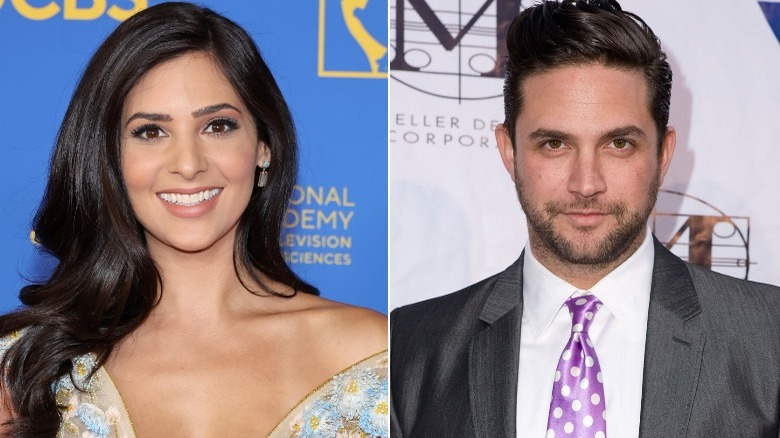 Vincent Sandoval & Amy Sussman/Getty
Recently, "Days of Our Lives" shared an extended fall promo on their official Twitter account, and fans couldn't get enough. The soap opera teased all the major storylines that viewers are going to see this fall, including Gabi Hernandez (Camila Banus) and Stefan DiMera's (Brandon Barash) big reunion. Of course, Stefan won't want to rekindle his romance with Gabi thanks to Dr. Rolf. Instead, his romantic focus will be on Chloe Lane (Nadia Bjorlin), per Soaps. This will lead Gabi to go forward with her wedding to Li Shin, and the ceremony should be full of drama.
In addition, Chad DiMera (Billy Flynn) will finally discover who killed his beloved wife, Abigail Deveraux DiMera (Marci Miller). Chad will be furious when he learns the truth and his brother, EJ DiMera (Dan Feuerriegel) is seen fearing that he's going to kill the person responsible for Abigail's murder. Viewers will also get to see a "Chabby" reunion as Abigail's spirit will visit Chad and they'll share a heartbreaking conversation, per Soap Opera News.
Of course, Chad and Abigail's love story won't be the only romance for fans to enjoy. Wendy Shin will make her way to Salem and it looks like sparks will fly between her and Johnny DiMera (Carson Boatman). Along the way, Stephanie Johnson (Abigail Klein) will find herself getting steamy with both Alex Kiriakis (Robert Scott Wilson) and Chad.
Fan-favorite characters' lives will be at stake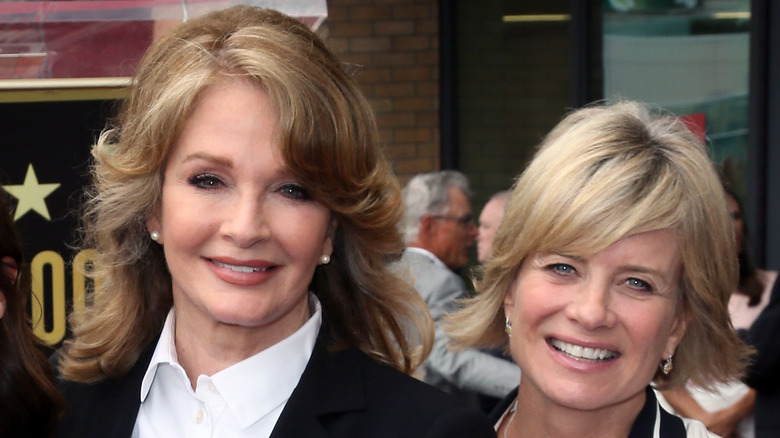 David Livingston/Getty Images
It appears that romance will be running high on "Days of Our Lives" this fall as Eric Brady (Greg Vaughan) and Nicole Walker (Arianne Zucker) will find themselves being drawn back together again. The pair will be hired to do a steamy photoshoot together that will leave them unable to fight their feelings for each other (via Soap Hub). Sadly, there will be plenty of life and death drama in Salem this autumn as well.
The newly released promo reveals that Orpheus has exposed Marlena Evans (Deidre Hall), Kayla Brady (Mary Beth Evans), and Kate Roberts (Lauren Koslow) to a deadly and dangerous toxin that has their health fading fast. The only antidote is a rare orchid, which is in the hands of none other than Kristen DiMera (Stacy Haiduk). The lives of all three will hang in the balance as their families scramble to do what they can to save them from death (via Daytime Confidential).
Another shocking moment will occur when Jennifer Horton (Cady McClain) will struggle with her addiction issues again. Jennifer is seen in the promo driving at night while in a very upset state. Jen appears to cause a horrible car accident that also involves EJ DiMera and Ava Vitali (Tamara Braun), and one car even goes over a cliff and lands in a fiery crash. It seems that fans won't want to miss a moment of the drama as "Days of Our Lives" heads to Peacock and begins its new fall season with a bang.