The Real Reason Eileen Davidson Left Days Of Our Lives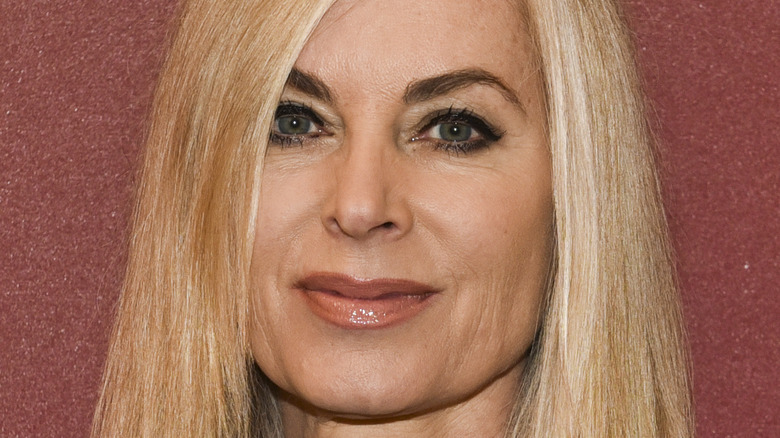 Rodin Eckenroth/Getty Images
Eileen Davidson is a name that soap opera fans know well. The actress has been a fan-favorite on daytime television for years. Davidson broke into soaps when she originated the role of Ashley Abbott on "The Young and the Restless" in December 1982, per Soap Central. Through the decades, the actress has appeared as Ashley off and on. She also portrayed the character of Kelly Capwell for two years on the former beloved sudser "Santa Barbara."
Davidson has also acted in TV shows like "Broken Badges" and appeared in films such as "Easy Wheels," "Eternity," "The House on Sorority Row, and "Goin' All The Way" (via IMDb). She was also a member of the popular reality TV series "The Real Housewives of Beverly Hills." However, one of Davidson's most memorable roles has been on "Days of Our Lives." During her time on the former NBC-turned-Peacock soap, the actress portrayed the iconic character of Kristen Blake DiMera — one of Stefano DiMera's many children – and helped turn Kristen into one of Salem's most devious female villains, per Soaps in Depth.
However, her role as Kristen isn't the only one that Davidson portrayed while working at "Days of Our Lives." In fact, the actress had her hands full with many different characters over the years.
Eileen Davidson had a wild run as Kristen DiMera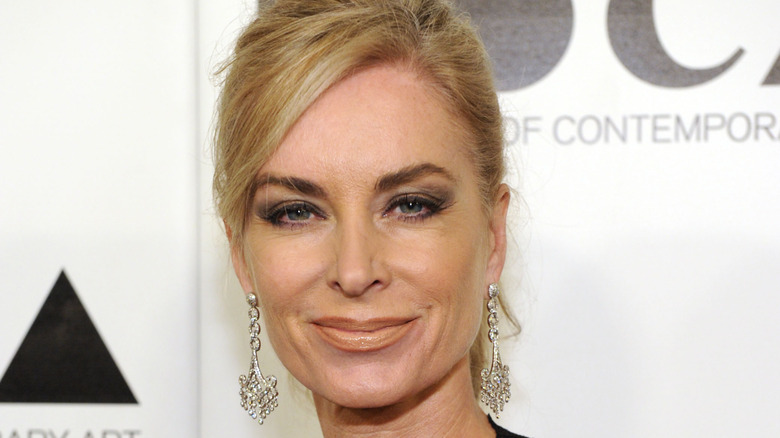 Frazer Harrison/Getty Images
According to Soaps in Depth, Eileen Davidson brought the character of Kristen DiMera to life in 1993. While she would continue to return to Salem over the years for multiple storylines, she first exited the soap opera in 1998. Kristen's life has been dramatic, to say the least. She has come between super couple John Black (Drake Hogestyn) and Marlena Evans (Deidre Hall), kidnapped Marlena on several occasions, aided Stefano in erasing Laura Horton's memory, faked a pregnancy, stolen Brady Black (Eric Martsolf) and Theresa Donovan's (Jen Lilley) unborn child, drugged Salemites, and even resorted to blackmail to get what she wants, per Soap Central.
In addition, Davidson has not only played Kristen but also her wacky doppelgänger, Susan Banks. Once Davidson stepped into the role of Susan there was no looking back and she was also slatted to portray all of Susan's siblings, Sister Mary Moira Banks, Penelope Kent, and Thomas Banks, meaning Davidson has played five different roles on "Days of Our Lives" through the years (via Soaps).
However, after another stint on the sudser, Davidson devastated fans when she announced that she was leaving the show yet again in 2013. She returned for another storyline in 2017 before leaving a final time and being replaced with actress Stacy Haiduk.
Eileen Davidson got candid about leaving the soap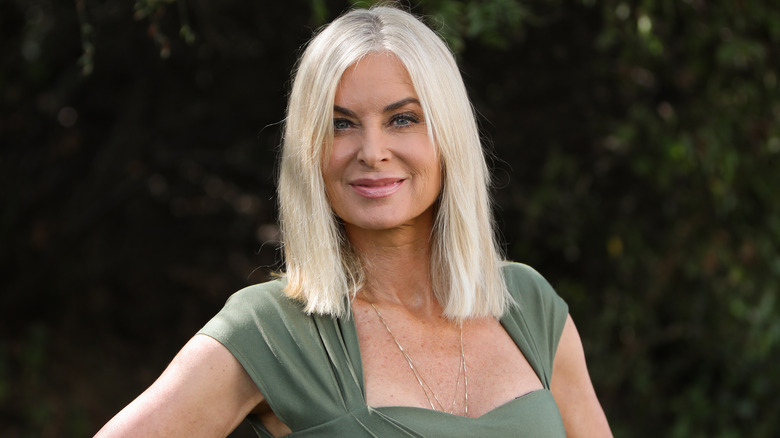 Paul Archuleta/Getty Images
Over the years, Eileen Davidson became a huge fan-favorite on "Days of Our Lives." However, in 2013, the actress decided that she no longer wanted to portray the role on a permanent basis. "I'm not leaving 'Days' to go to another show, nor am I retiring. When I told Eric Martsolf (Brady) I was leaving, the first thing out of his mouth was, 'Oh, you're going back to '[The Young and the Restless]." No, I'm not," she told TV Guide Magazine. "I will definitely work again. Who knows? Maybe two weeks or a month from now I'll be ready. But there's another big reason I feel it's time to leave 'Days.' The characters I play there have a very short shelf life," Davidson continued.
"How can you have Kristen keep doing her shenanigans year after year without it getting old? How many times can she reunite with Brady before he starts to look like a complete dunce? 'Days' has asked me to come back for shorter story arcs down the line, and that could happen. They wanted a commitment as to when, but I couldn't give them that right now," the actress added.
However, Davidson didn't leave the soap on bad terms. In fact, she recently returned to play the role of Thomas Banks on the sudser's spin-off "Beyond Salem" (via Deadline). In addition, Stacy Haiduk is holding it down as Kristen DiMera and has brought new life to the iconic character.