Why Days Of Our Lives' Couple Brady And Kristen Crumbled At The Alter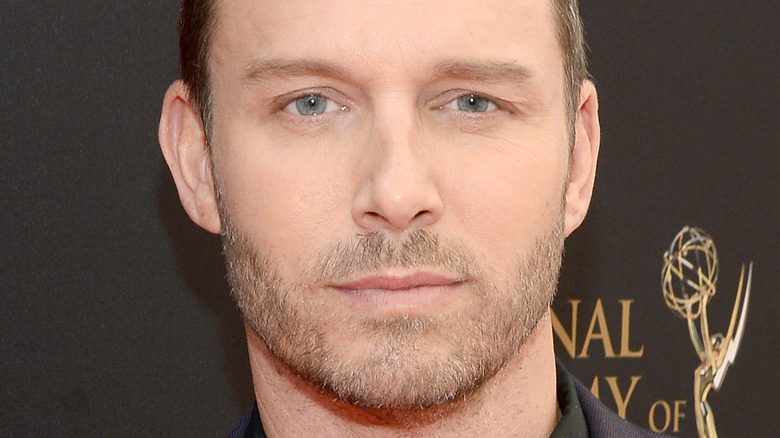 Matt Winkelmeyer/Getty Images
"Days of Our Lives" viewers first met Kristen DiMera (then Eileen Davidson) back in the '90s when she and her brother, Peter Blake, were adopted by Salem's biggest villain, Stefano DiMera, per Soaps in Depth. Kristen went on to fall in love with John Black (Drake Hogestyn) and the two had a very interesting relationship. During their time together, Kristen faked her pregnancy and went as far as to kidnap Dr. Marlena Evans (Deidre Hall) so that she wouldn't come between her and the object of her affection.
While Kristen was busy faking her pregnancy and planning her wedding to John, Stefano hired a woman named Susan Banks (also Davidson) to work for him. Susan was pregnant at the time, and would often pretend to be Kristen by wearing a wig and some false teeth. When Susan gave birth to her son, EJ DiMera, she went rogue and locked Kristen away with Marlena in hopes of keeping John for herself, via Soap Central. Eventually, Kristen and Susan were exposed and John learned the truth. He and Marlena ended up getting back together and Kristen became an enemy.
Over the years, Kristen caused trouble for John and Marlena, but she completely shocked fans when she began moving in on John's son, Brady Black (Eric Martsolf).
Kristen and Brady's romance caused major problems in Salem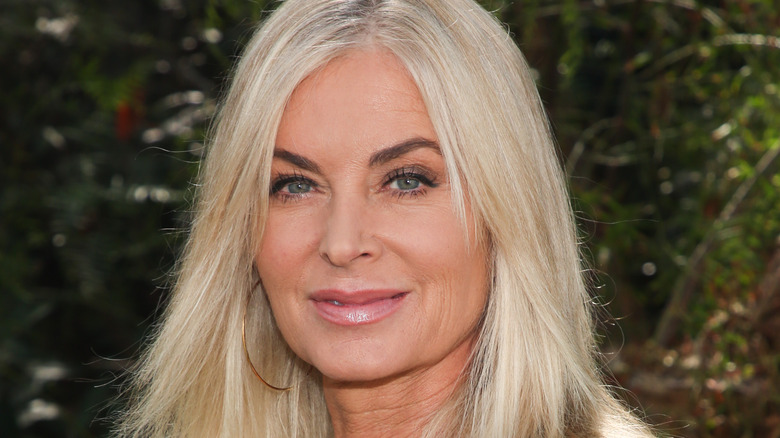 Paul Archuleta/Getty Images
After causing a ton of drama in Salem, Kristen DiMera decided to move to Europe. However, "Days of Our Lives" fans watched as Stefano DiMera convinced her to come back home. Eventually, Kristen moved back to Salem and offered an apology to both John Black and Marlena Evans. However, the couple wasn't interested in making amends with their enemy, per Soaps.com. Shortly after her return to Salem, Kristen saved John's son, Brady Black, from a mugger. The two hit it off and eventually, Brady fell head over heels in love with his father's former fiancé.
Kristen did everything she could to have Brady fall deeper in love with her, including hiring a man to attack her so that Brady would fight him off. The altercation sent Brady to the hospital and Kristen was all too happy to sit vigil at his bedside and nurse him back to health, via Soap Central. The pair began officially dating, and John was disgusted. The relationship caused a lot of drama within their family and John and Brady even got into a fistfight. Brady held strong to his love for Kristen and the pair ended up getting engaged.
However, Marlena later presented Brady with proof that Kristen had paid off her attacker, via Soaps in Depth, and Brady was so furious that he called off their wedding.
Kristen's revenge plot blew up in her face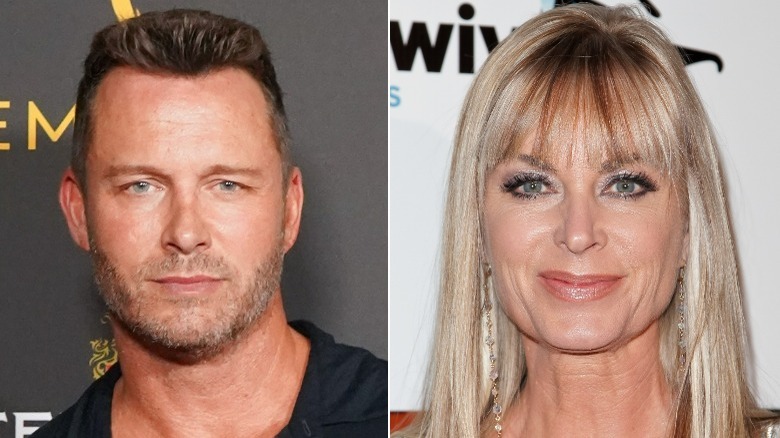 Tibrina Hobson & Rachel Luna/Getty
"Days of Our Lives" viewers watched as Kristen DiMera was devastated by her split with Brady Black, and she blamed Marlena Evans. DiMera looked to get revenge on her old enemy by drugging her son Eric Brady (Greg Vaughan) with a memory-erasing serum before tricking him into bed and raping him, per Soap Central. She filmed it and edited the footage to make it seem that Eric knew exactly what he was doing. At the time, Eric was a priest, and Kristen knew that the encounter could ruin his career.
Before Kristen could use the footage to her advantage, Brady decided to give her a second chance. The couple reunited and got engaged again. They made it to the altar, however, things took a dark turn at the ceremony. Victor Kiriakis (John Aniston) got his hands on the video and attempted to show Brady but was rejected by his grandson. Instead, Victor plotted to show the video during the couple's wedding ceremony, which shocked everyone, including Brady and Eric, per SoapHub.
The video caused issues between Brady and his step-brother Eric and led Eric to leave the priesthood. Kristen fled town, but eventually returned and reunited with Brady again, via Soaps in Depth. They later welcomed a daughter.
If you or anyone you know has been a victim of sexual assault, help is available. Visit the Rape, Abuse & Incest National Network website or contact RAINN's National Helpline at 1-800-656-HOPE (4673).