Who Was Chad DiMera's First Child On Days Of Our Lives?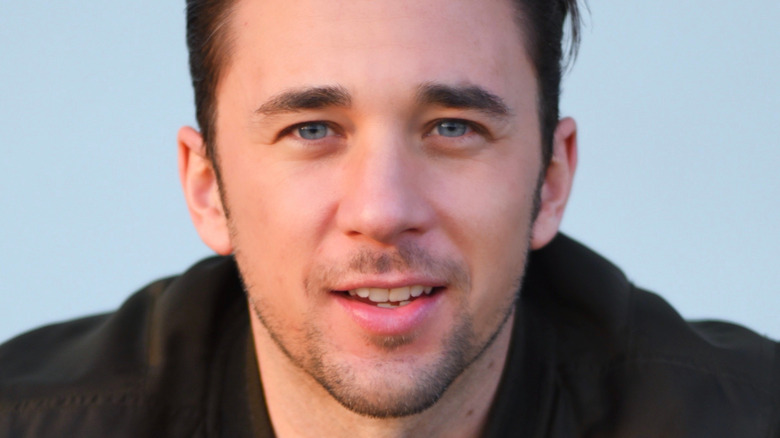 Michael Mattes/Shutterstock
Chad DiMera (Billy Flynn) has become a fan-favorite character on "Days of Our Lives" over the years. Chad has been involved in many shocking plotlines, which have included attacking Nick Fallon (Blake Berris) and finding out that he was just one of many of Stefano DiMera's children when his mother, Madelin Woods admitted the truth about his paternity on her deathbed, per Soaps in Depth.
Through the years, viewers have watched Chad grow into a strong man who has fought hard for his place in the DiMera family and business, as well as fall head over heels in love with Abigail Deveraux, per Soap Central. Although the pair dealt with plenty of drama — including barely escaping an attack by The Necktie Killer Ben Weston — they eventually married. The pair welcomed two children, a son named Thomas and a daughter named Charlotte, via TV Season Spoilers.
Sadly, Chad and Abigail's marriage met a shocking end, when Abigail was brutally stabbed at the DiMera mansion, making Chad a single father to their two children, via The U.S. Sun. Unfortunately, Chad has dealt with plenty of loss in his life as he's said goodbye to his mother, father, and wife, as well as his firstborn child.
Chad's first child was born to his high school girlfriend Mia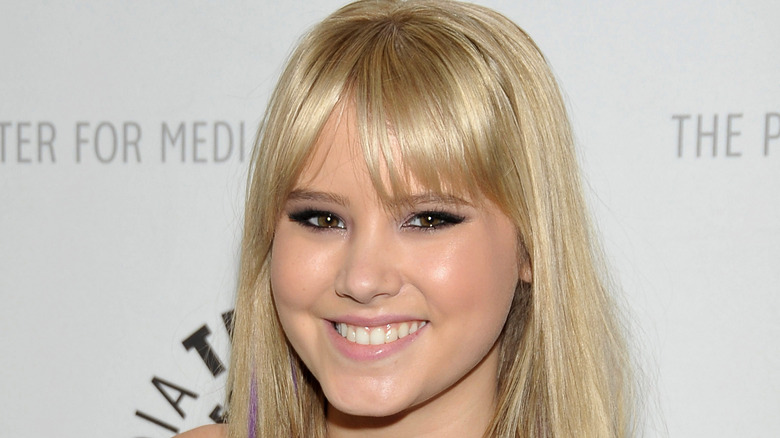 John M. Heller/Getty Images
"Days of Our Lives" viewers were first introduced to Chad DiMera in 2009. At the time, the character was played by actor Casey Deidrick. Chad came to Salem looking for his ex-girlfriend Mia McCormick (Taylor Spreitler) in hopes of rekindling their romance. However, he found that Mia was already dating Will Horton (then Dylan Michael Patton), per Soaps.com. At the time, Chad had no idea that Mia was carrying a huge secret, per Soaps in Depth.
When Mia first came to Salem as a pregnant teenager, she enlisted the help of Dr. Richard Baker, a doctor known for brokering babies. Mia didn't tell Chad that she was pregnant with his child and wanted to find a nice family to adopt her unborn child, and Dr. Baker knew that Nicole Walker was looking to adopt a child after faking a pregnancy to keep her husband EJ DiMera (then James Scott) from leaving her, via Soap Central.
When Mia went into labor, she called Nicole to come take the baby girl. However, Nicole had other plans. During the same time that Mia was pregnant, Sami Brady (Alison Sweeney) was also secretly pregnant with EJ's child. She went into labor at the same time as Mia and Nicole forced Dr. Baker to switch the babies so that she could raise EJ's biological daughter.
Chad was heartbroken when he learned the truth about his daughter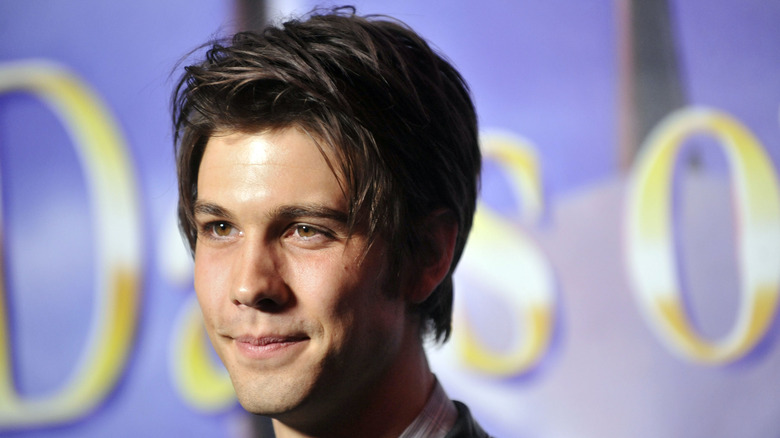 Toby Canham/Getty Images
"Days of Our Lives" fans were shocked when Nicole Walker took home Sami Brady's daughter and named her Sydney. Sami was given Mia McCormick and Chad DiMera's baby, a little girl that she named Grace. Sami made plans to raise little Grace with her then-love interest Rafe Hernandez (Galen Gering). The two fell head over heels in love with the little bundle of joy. However, Grace began to experience health complications. In one of the most heartbreaking moments on the soap opera, Grace passed away surrounded by Sami and Rafe, per Soaps.com.
Later, a funeral service was held for baby Grace, and EJ DiMera was unhappy about how the little girl's life played out, believing that he was her father, via Daytime Confidential. Sami was heartbroken, but later discovered that Grace wasn't her biological child and that Nicole had stolen her baby. Sami and Sydney were reunited after much drama.
Meanwhile, Mia tried to make a place for herself in Salem, but it wasn't long before Chad found out that Mia had been pregnant with his baby, via Soap Central. He was heartbroken that he never got to know the little girl as she died before he found out the truth. Mia later left Salem and Chad moved on with Abigail Deveraux.