General Hospital Famous Feuds: Carly And Nina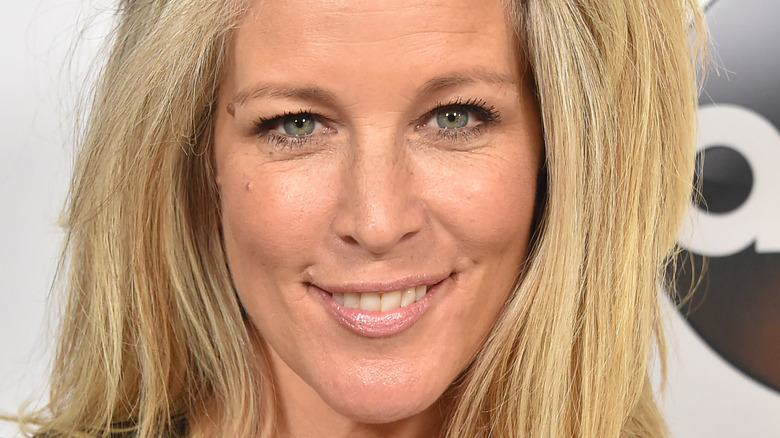 DFree/Shutterstock
As any soap fan knows, feuds have always been a mainstay on daytime dramas. The constant catfights, bickering, and backstabbing between two popular characters is integral to a soap's storyline because an ongoing feud can keep viewers glued to their TV sets for years on end. 
Few soaps know this better than "General Hospital." Back in the '70s, there was the long-running feud between Monica Quartermaine and Lesley Webber (per Soap Hub). The golden years of the '80s saw anti-hero Luke Spencer (the legendary Anthony Geary) duke it out with good-guy Scotty Baldwin (fan-favorite Kin Shriner), per Soaps.com. And in the early 2000s, Elizabeth Webber and Sam McCall (portrayed almost exclusively by Rebecca Herbst and Kelly Monaco) were at each other's throats (via Soap Central). However, a new pairing has emerged that is destined to become one of the fiercest "General Hospital" feuds of all time. It's the bitter rivalry between Carly Corinthos and Nina Reeves (per San Francisco News).
Carly Corinthos vs. Nina Reeves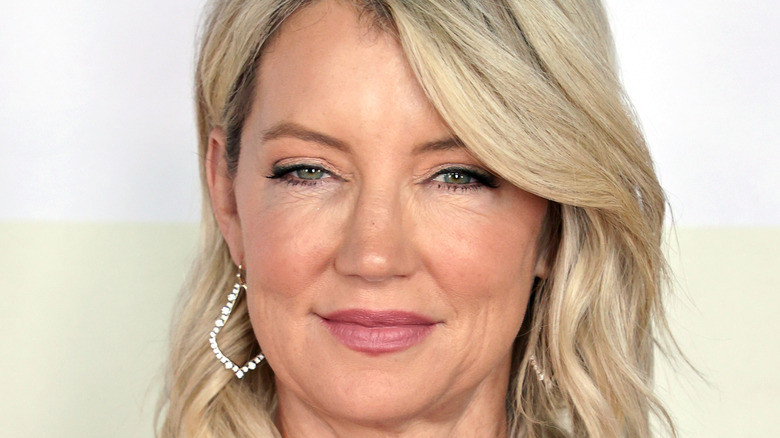 Kevin Winter/Getty Images
Portrayed by Emmy award-winning actresses Laura Wright and Cynthia Watros, Carly and Nina are two of the most hot-tempered, vengeful, and unpredictable characters on "General Hospital." They have a love-hate relationship with the fans (per Showbiz Cheat Sheet and Soap Opera Spy) which is understandable because Carly and Nina are the kinds of characters fans love to hate. 
It's really no surprise because between the two of them, Carly Corinthos and Nina Reeves have committed a long list of crimes and wreaked havoc among the many citizens of Port Charles including each other since they both stepped onto the "General Hospital" canvas. So, how did these two morally ambiguous characters wind up hating each other so much? Like most unhappy endings on "General Hospital," Port Charles' very own mob boss, Sonny Corinthos (the ever popular Maurice Bernard) played a pivotal role in kicking off the Carly/Nina feud back in late 2020. 
Secrets, secrets, and more kept secrets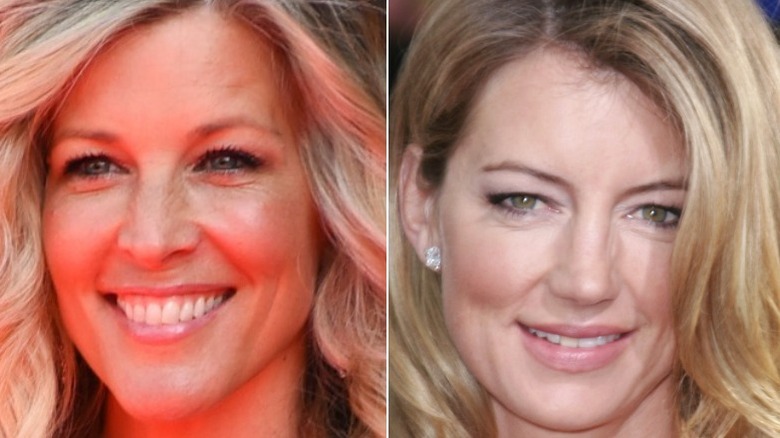 Fotos International/Getty & Michael Mattes/Shutterstock
Actually, the Carly/Nina feud may go back even further — but on a different soap. In the '90s, both actresses were starring on "Guiding Light" with Laura Wright portraying Cassie Winslow and Cynthia Watros playing Annie Dutton (per Showbiz Cheat Sheet). How's that for a soap opera twist? 
Their characters were constantly at odds and that feud has clearly helped the actresses create the groundwork for the volatile relationship between Carly and Nina on "General Hospital." But what started this present-day feud? Well, when Nina found an amnesiac and presumed-dead Sonny in Nixon Falls, Pennsylvania, she made the fateful decision to keep that information to herself and not let Carly know that her husband was alive. 
Although Carly could never forgive Nina for such a selfish act, according to Soaps Spoilers, it didn't stop her from committing one of her own (via Soaps.com). When Carly discovered that Nelle Benson was Nina's long-lost daughter, she kept that information secret for her own self-serving reasons. Worse, Nelle accidentally died, depriving Nina of ever knowing her daughter. Carly has finally confessed that she knew Willow was Nelle's fraternal twin, but only revealed that secret because Willow's life depended on it (per Soaps.com). With that mind-blowing revelation, the stage has been set for the next riveting chapter in the ongoing feud between these two great characters.