Why Princess Diana Isn't Buried In The Royal Vault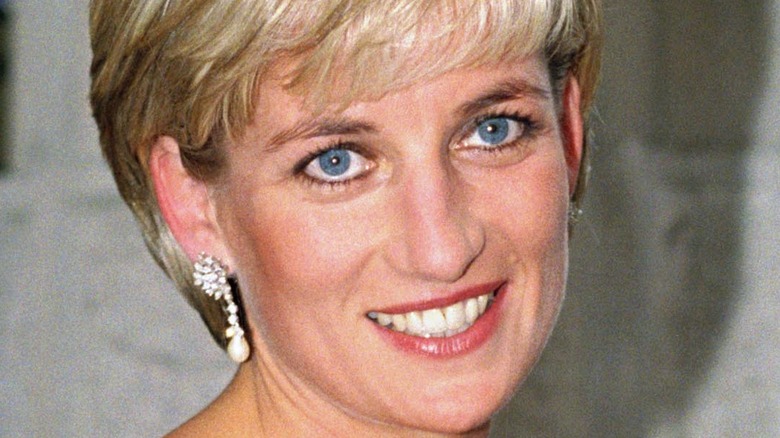 Antony Jones/Getty Images
The funeral of Queen Elizabeth II is arguably the largest event of its kind since the state funeral of Princess Diana in terms of attendance. The hour-long funeral service at Westminster Abbey will be attended by both family members and major political heads of state — including Joe and Jill Biden — and is expected to attract a record-breaking 4.1 billion viewers. 
Following the service, the Queen's coffin will be transported to its final resting place: the Royal Vault underneath St. George's Chapel in Windsor Castle. According to the Daily Mail, the 200-year-old mausoleum was constructed on the order of King George III and has space for 44 caskets. Among the royals interred there are the Queen's father, King George VI, and Elizabeth, the Queen Mother. The coffin of the Queen's beloved husband, Prince Philip, will also be moved next to the Queen's, making for a final family reunion. Another well-known figure inside the vault is King Henry VIII; he's located next to his third wife, Jane Seymour. 
One would expect that Princess Diana, "the People's Princess," would be interred in the Royal Vault as well, and certainly, her legion of fans might argue that she deserves to have a spot there. However, there's a reason why she was denied this honor. 
Princess Diana wasn't eligible to be buried with other royals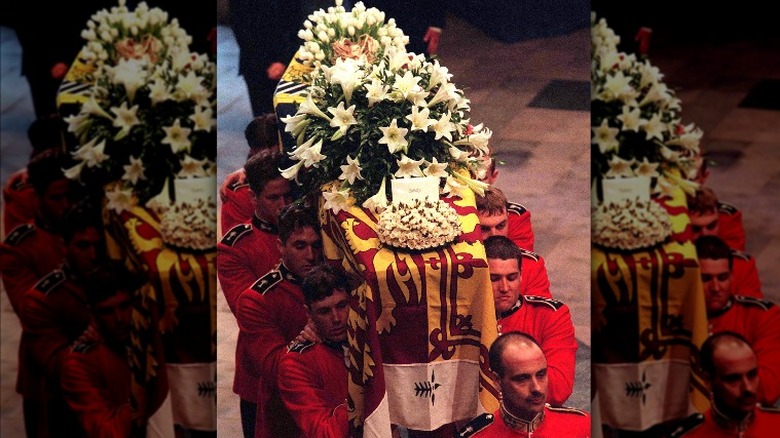 Anwar Hussein/Getty Images
Considering the immense popularity of Princess Diana and the grand nature of her funeral, it would be easy to assume that her final resting place would be in the same tomb where so many famous Kings and Queens have been interred. However, that's not the case. According to the Daily Mail, the Royal Vault under St. George's Chapel is strictly reserved for members of the royal family. While Diana did have a noble background — her father was the Earl of Spencer, per Britannica — she only became a royal when she married Prince (now King) Charles in 1981. She retained her "Princess" title after her infamous divorce from the prince, but she was still legally a private citizen when she was tragically killed in a car crash in 1997. 
Her brother, Earl Charles Spencer, arranged for Diana to be buried on an island on the grounds of Althorp Estate. It was far enough away from the palace to protect the site from crowds and vandals, yet close enough for her two young sons to visit and mourn privately. The estate itself is open to visitors during the summer (via Parade), but the gravesite is available only to family members. People wishing to leave tributes for the princess can come to a small temple dedicated to her, on the estate's lakeside. Visitors are also welcome to view the statue dedicated to Princess Diana on the grounds of Kensington Palace.