Yannik Zamboni Describes His Experience On Making The Cut - Exclusive Interview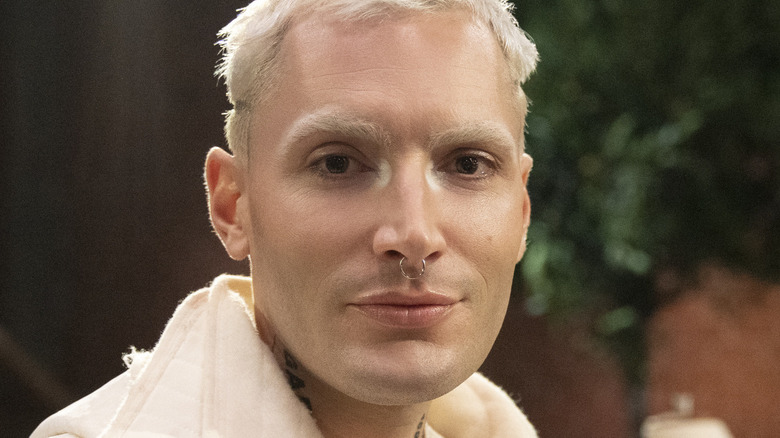 James Clark/Prime Video
Each season, Prime Video's fashion competition series "Making the Cut" brings on promising designers from around the globe to search for the next global brand. This season ended with the judges selecting Yannik Zamboni as the competition winner. Zamboni received $1 million for continuing to build his fashion brand and a mentorship with Amazon Fashion.
Zamboni is from a small Swiss town, making him the first non-American to win the series. After working as a model and then in marketing, Zamboni quit his well-paying job to pursue a career in fashion. He founded his own brand, Maison Blanche, in September 2020. His designs are quite distinctive, with deconstructed clothing and a focus on the importance of sustainability. Now, with the funding and publicity from the competition, he's excited to bring his vision to a more global market. During an exclusive interview with The List, Zamboni shared his plans for the future, the biggest challenges he faced on "Making the Cut," and his relationship with the other designers and judges on the show.
Biggest challenges and learning experiences from the competition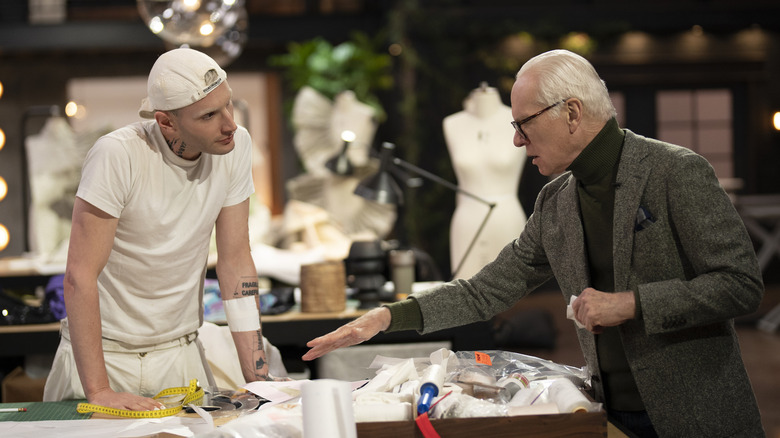 Amazon Studios
How are you feeling now that you're officially the winner of "Making the Cut"?
It's very exciting, and I'm overwhelmed. I'll still try to figure things out. Everything goes super fast, but it's amazing. It's finally out.
What is your next big step or your next goal for your brand?
Tomorrow is our New York Fashion Week debut. That's the very big next step. Then, [the plan is] to grow the business, to go from local to global.
How's prep for the show going right now? I imagine it's crazy.
Yeah, it's crazy, but everything is actually so far going smoothly. We arrived here one week before, so we had enough time to prep everything, and I think we're doing good. We're doing good.
What was the biggest challenge for you while you were on ["Making the Cut"]?
The biggest challenge was, for sure, the time restrictions we had. Everything had to be done very, very fast, and that was the most challenging for me.
Were there any specific weeks or specific ... assignments [that were the most challenging]?
Yeah. The Italian mafia funeral, the group assignment, was really challenging — just having seven hours. [During] that, I remember, we are all going crazy.
Do you feel like you learned anything from your time in the competition?
Yeah, absolutely. That challenging part, the time restriction, teaches you to listen to your intuition and make fast decisions. As well, for sure, you have to think of how to do an accessible look. For some designers, like me, I never thought [before] about how I do an accessible look. I just did whatever I wanted. So I learned how to do accessible looks.
Are there any designs from your time on the show that you were particularly proud of making?
I really like the winter assignment, that runway look. I was really happy about that one. And the finale, the final runway was so ... [There was] no topic given ... so I could do whatever I wanted, and I really liked that one, as well.
His relationship with the cast and judges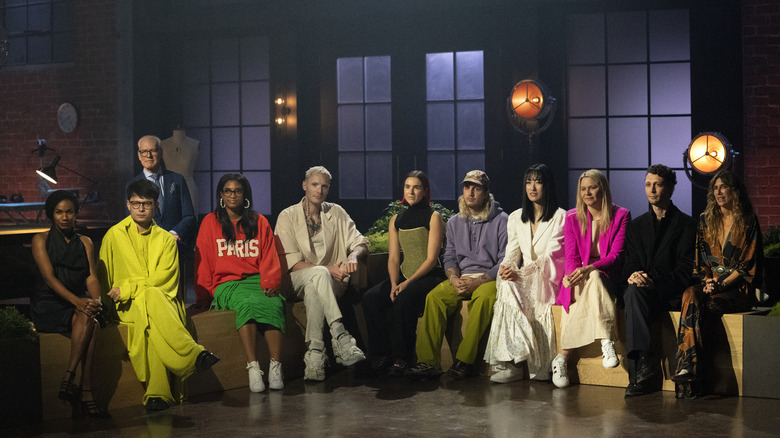 Amazon Studios
What was it like for you working with these people but also [being] in competition with the other designers? What was the relationship with all of them behind the scenes?
We had a really, really good relationship. We all cared about each other and helped each other. It was more of a helping-each-other kind of competition. We were, like you said, more friends than competitors.
Was it ever difficult because of that, because people are getting sent home every week?
It was for sure difficult because we got pretty close, and it's hard to send someone home, but we all knew it was part of the game.
What's it been like for you watching the episodes as they come out?
It was very surreal to see yourself on TV, but you get used to it.
Have you been enjoying it now that everyone finally knows that you won? What's it been [like] seeing the reaction of viewers?
Yeah, it's actually crazy that now, I can go on the street and people actually recognize me from being in a TV show. That's something I guess I have to get used to.
What were judging panels [like for you]? Was that stressful, or were you ever looking forward to it? What was their overall energy?
That was the most stressful part, actually, too, because until you stand in front of them, you don't know what they think about your designs. Like I said, we designers helped each other so much and were always together and always not nervous until that point we had to stand in front of the judges. Then it got real.
Do you feel like any of the judges were the harshest?
Scary? Not scary. It was Nicole Richie [who] had a really, really good poker face always, so you were not sure what she was thinking. That's why, for me, it was always the hardest to find out what Nicole [was] thinking. I think Jeremy and Heidi showed more in their expressions [of] what they thought, but Nicole Richie always had a poker face.
You can stream all episodes of "Making the Cut" Season 3 on Prime Video.
This interview has been edited for clarity.