General Hospital Star Chad Duell Finally Reveals The Terrifying Reason He Was Recast More Than Once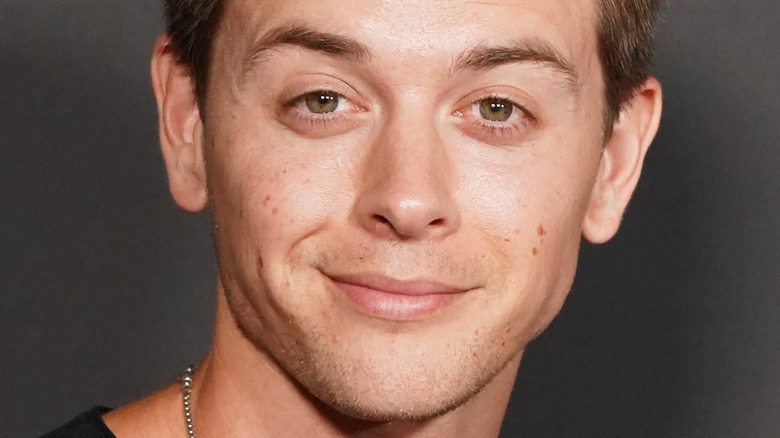 Rachel Luna/Getty Images
According to Soap Central, the character of Michael Corinthos on "General Hospital" was first played by child actor Dylan Cash from 2002 to 2008, then recast with Drew Garrett from 2009 to 2010, and finally recast in 2010 with Chad Duell currently still in the part. However, Duell himself was recast in June and then again in July — albeit temporarily –  by "The Young and the Restless" alum Robert Adamson due to COVID related issues (via Soaps She Knows).  
Michael has been through quite a bit in his young life including being kidnapped as a child by mobsters that were enemies of his father, Sonny Corinthos (Maurice Bendard), killing a couple of people, and getting involved in the Quartermaine family business. Over the last few years, Michael has been embroiled in several battles over his son Wiley including fighting the child's mother, Nelle Benson (Chloe Lanier), in court over custody and then combatting Nina Reeves (Cynthia Watros) in court over visitation rights to see her grandson (via Soaps in Depth).
Michael's storyline has been at the forefront of the show, and when Duell was temporarily replaced by Adamson, fans were wondering what happened to him. Duell took to Twitter in June, posting, "I'm good.. I'll be back filming next week. Was covid related. Robert did great." 
Recently, Duell was once again replaced by Adamson due to much scarier circumstances, and he publicly discussed his absence from the show.
Chad Duell opens up about the danger he faced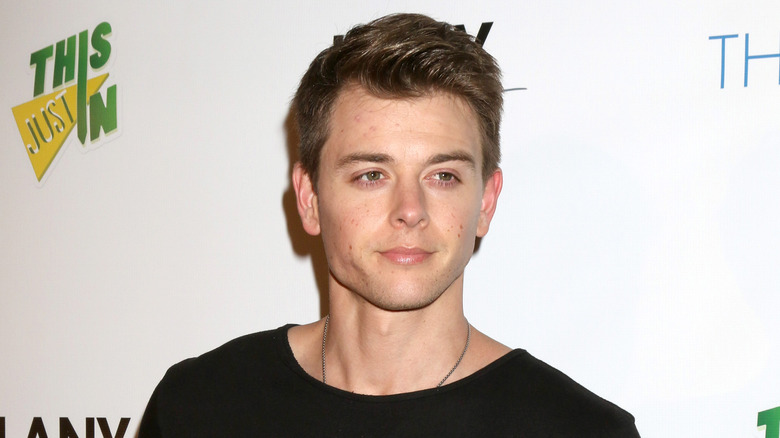 Kathy Hutchins/Shutterstock
On a recent episode of Maurice Benard's YouTube series, "State of Mind," actor Chad Duell discussed several things including being single since breaking up with actress Courtney Hope, his search for his identity outside of a relationship, and the health scare that caused him to be recast by actor Robert Adamson. Duell said he had a "weird headache," and thought he had COVID again. "...all of a sudden my chest started hurting unbelievably bad," he said. He went to the hospital learning his troponin levels were high, indicating a possible heart attack.
"It was like an episode of 'House'," he said as doctors tried solving the mystery, finally determining he had acute myocarditis, or "inflammation of the heart muscles" — a reaction to a virus or infection. "It goes away on its own, thankfully," he said, "I just had to take care of it, take the right medication and I'm okay now, but dude I thought I was dying..." Not even morphine helped the pain. Duell didn't tell anyone because if they visited him, "their stress would make it worse for me." Benard said, had he known, "I would have come and hugged you." Duell now moderately exercises and checks in with doctors regularly.
After the interview premiered, Maurice Benard posted a clip of it on Twitter saying, "This is exactly the conversation I wanted to have with @duelly87 [Chad Duell] fun,deep, something you may have heard for the first time."