HGTV's Christina Hall Shared The Recipes For Her Favorite Cocktails, And You'll Want A Sip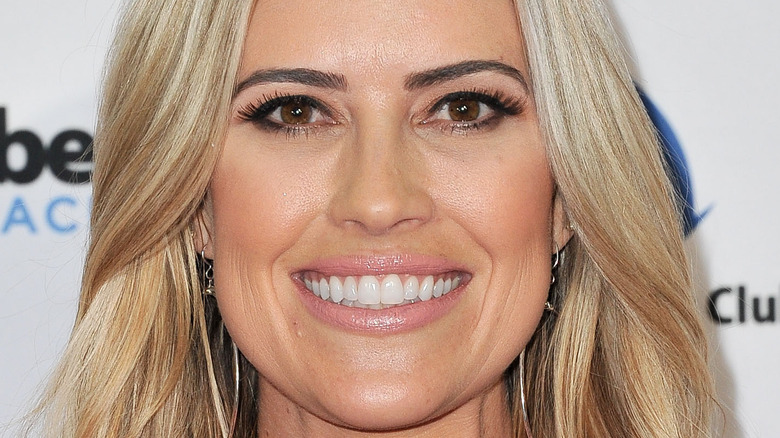 Allen Berezovsky/Getty Images
We may receive a commission on purchases made from links.
Christina Hall of HGTV fame has quite a few accolades under her belt. The real estate and design expert has her own show on the channel called "Christina on the Coast" and was the star of another hit show from HGTV called "Flip or Flop." Beyond that, Hall is the mother of three children and somehow finds the time to write, too. She is also the author of "The Wellness Remodel," a self-care book that instructs readers on how to achieve balance and harmony in their lives.
Speaking of harmony, one surefire way to get your mojo back is to throw back a good mojito ... or two. Hall would certainly agree with that sentiment. She made waves on Instagram in a since-deleted post, sharing some super tasty cocktail recipes she's concocted on her own. If you're a fan of fancy drinks and the HGTV superstar, you'll want to jot these recipes down.
Christina Hall shares her twists on two classic cocktails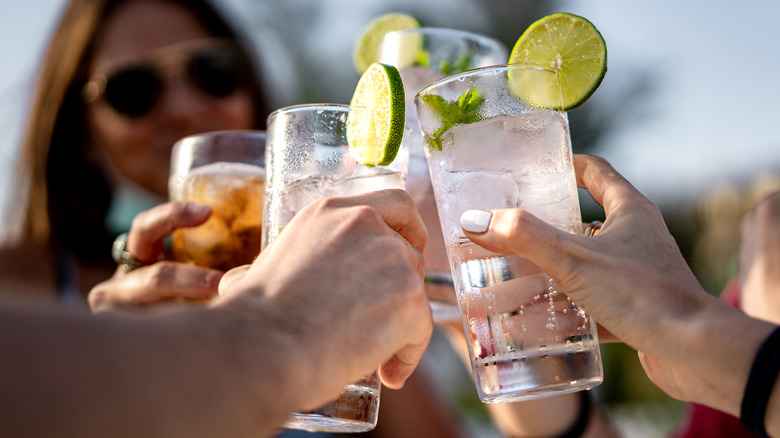 giuseppelombardo/Shutterstock
If you really want to impress your friends during a dinner party, you'll need to dust off your cocktail-mixing skills and make them a drink they'll be talking about for weeks. Don't know where to start when it comes to mixology? Christina Hall makes things simple with the easy-to-follow cocktail recipes she calls her absolute favorites.
The "Christina on the Coast" host can be seen in a few episodes of her show sipping on a beautifully crafted adult beverage, so we're pretty sure she knows how to make a mean cocktail. That's why we rushed to take notes when Hall shared the recipes for her tastiest cocktails on social media.
The two cocktail recipes shared by Hall in the same deleted post are a fresh citrus margarita and the prosecco mule. For the margarita, you'll need tequila, Cointreau, fresh lime juice, grapefruit juice, and of course, salt for the rim (via Showbiz Cheatsheet). Per The Spruce Eats, a typical Moscow mule doesn't call for mint, but Hall puts a spin on this classic drink by adding some fresh sprigs and a prosecco float.
Christina Hall also has a vegan-friendly smoothie recipe
Christina Hall adores sharing recipes with her nearly two million Instagram followers. In May, Hall posted another short video on Instagram explaining how she makes her favorite antioxidant smoothie. Antioxidants are healthy substances found in fruits and vegetables that, according to the National Center for Complementary and Integrative Health, are a good source of nutrients for any adult looking to improve their diet.
Hall's health-conscious smoothie is also surprisingly simple to create — all it calls for are a few ingredients that you might already have stocked in your fridge. Ice, spinach, blueberries, strawberries, a banana, and peanut butter are the main ingredients. Throw in your favorite protein powder, collagen powder, and oat milk, blend it all together until creamy, and you've got yourself a deliciously healthy smoothie for breakfast.
The best part is, even though this smoothie is packed with protein, it's not something vegans should avoid. All protein provided in this powerhouse smoothie can come from plants. Delicious and animal-friendly, it's a win-win!