What Is TikTok Queen Mikayla Nogueira's Zodiac Sign?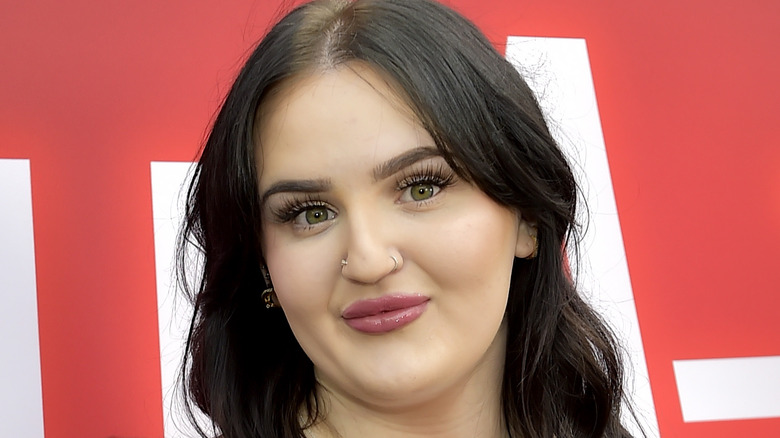 Stefanie Keenan/Getty Images
The TikTok app can be a source of both entertainment and knowledge, depending on what shows up on your For You Page. For millions of users, makeup gurus like Mikayla Nogueira prove to be both educational and entertaining by providing endless video tutorials and reviews of all kinds of makeup products and looks. With 13.6 million followers, the TikTok star has largely dominated the beauty side of the platform. Her bright, enthusiastic personality and consistency have earned her the large following she deserves, and plenty of people have taken notice — including makeup moguls Rihanna, Selena Gomez, Charlotte Tilbury, and more.
Born in Massachusetts on June 13, 1998, Nogueira has charmed her TikTok fans with a passion for all things beauty (not to mention her distinct Boston accent). She often promotes makeup from small businesses, like in this TikTok video where she features an eyeshadow from makeup brand Moira Cosmetics. Fans of Nogueira live for her enthusiastic product reviews and helpful tutorials, of course, but the glimpses she gives into her personal life really seal the deal. In December 2021 the beauty guru and her fiancé, Cody, shared the news of their engagement with her TikTok followers, and they have since shared updates about their pending nuptials.
Since her first post on TikTok in March 2020, her followers have come to wonder about her personal life even further, including her zodiac. 
Her zodiac sign suits her multifaceted personality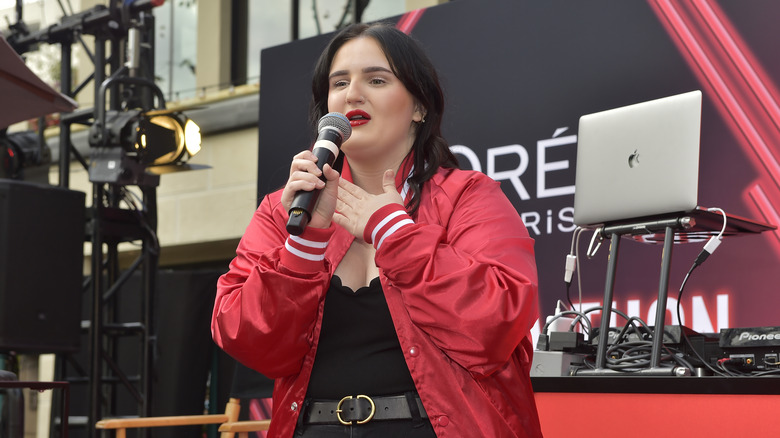 Stefanie Keenan/Getty Images
Mikayla Nogueira is loved by her followers for her genuine personality and honest reviews, so you may find it surprising that she is a Gemini. While they are often known as outgoing and social butterflies, Geminis are often assumed to be "two-faced" and seen as dishonest or sneaky, per Allure. Nogueira, however, doesn't claim to embody those negative traits; in an interview with Nylon, the TikTok star said, "I think I am a Gemini to a 't.' I think there's different types of Geminis. I'm the type that I'm one way with certain people, and I'm another way with other people. That's like my twin flame, so two different personalities may come out."
Rather than representing the symbolic Gemini twins in a devious light, the positive and inspiring beauty guru shares all "sides" of herself with her followers — which makes her even more trustworthy than the average influencer. In a recent TikTok video, Nogueria shared a vulnerable moment with her millions of followers, saying, "I hate how I look. I haven't felt beautiful in months," in regards to how she's been feeling lately. In contrast to her normal bright and bubbly personality, this instance of raw and emotional honesty clearly impacted many of her followers, judging by the over 40,000 (and largely supportive) comments. In embracing the dual-sidedness of herself, the influencer really displayed the best traits of the Gemini zodiac sign.
Her career also matches the traits of her sign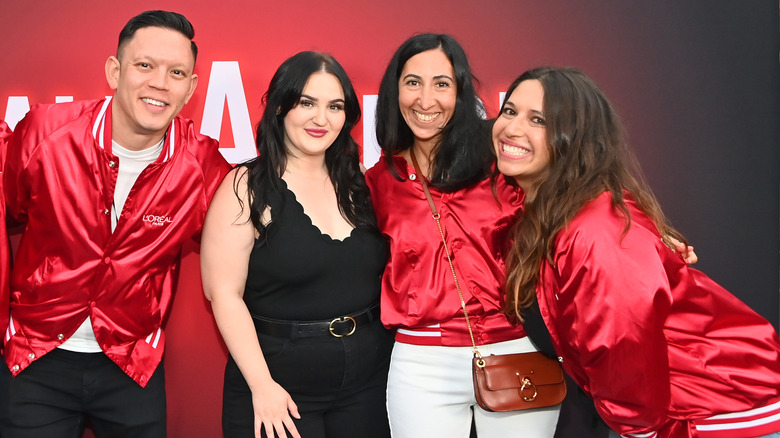 Stefanie Keenan/Getty Images
In several ways, Mikayla Nogueira's successful career choice is a great fit for her Gemini zodiac sign. As a beauty influencer, she is able to transform herself into whatever look or character she wants with makeup — just take her recent viral vampire makeup tutorial for an example. Because of this, Nogueira embodies the dual-sided energy of the air sign, symbolized by the twins (via Co-Star). While she's become comfortable and confident sitting in front of her camera and filming TikToks without makeup, she also feels beautiful when she's wearing a full glammed-up face of makeup. Talk about that amazing "twin flame" energy.
Nogueira's job as a TikTok content creator also demonstrates her embodiment of the twin personalities she referred to in her interview with Nylon. As someone who makes their living on social media, Nogueria has to present a "big" and entertaining personality, full of confidence and spirit. She does this well, as evidenced by her over 13 million TikTok followers. Despite her distinct online presence, though, Nogueira also shares her "real" life with the world, posting updates like her wedding planning progress and buying her first house. Although social media can sometimes have negative effects, influencers like Nogueira work to make it a better place.