Former Aide Discloses Who Holds The Power In Queen Camilla And King Charles' Relationship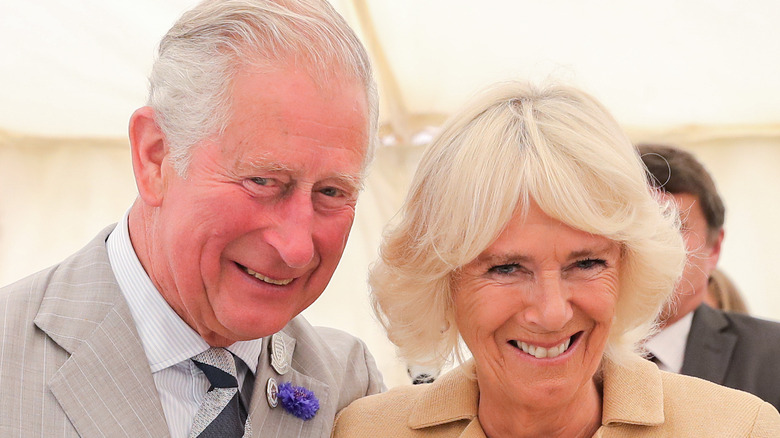 Chris Jackson/Getty Images
Although they didn't get married until 2005, King Charles III and Queen Consort Camilla have enjoyed a long-lasting relationship. When they first met in their 20s, they became close friends, with Charles referring to Camilla as "the only woman who really understands me," per The Telegraph.
Since that time, the couple's connection has deepened. "As soon as they looked at each other, there was a sparkle in their eyes," a photographer told Vanity Fair in 2018, just before he captured their mutual admiration. "You feel like they are a young couple in love."
But, after 50-plus years of knowing each other, their relationship has a cozy aspect as well. "It's very relaxing because you know you don't have to make conversation," said Camilla about her marriage (via British Vogue). "You just sit and be together."
Charles has also noted that Camilla's support and sense of humor have been valuable assets to him. "It's always marvelous to have somebody who, you know, you feel understands and wants to encourage," he told CNN in 2015. "Although she certainly pokes fun if I get too serious about things. And all that helps."
Even before Charles became king, Camilla was often observed walking a deferential step behind her husband at royal engagements (via The Telegraph). While she appears happy to let him take the lead, one of Charles and Camilla's former staff members has weighed in on who's really in charge of their relationship.
Queen consort Camilla is the real boss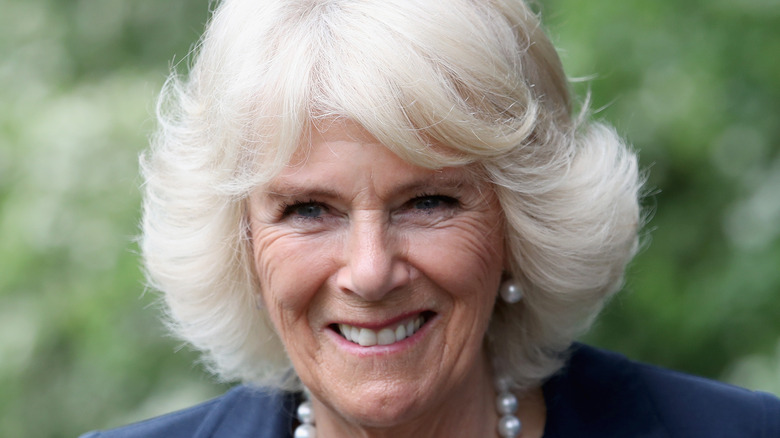 Chris Jackson/Getty Images
Julian Payne, former communications secretary for King Charles III and Queen Consort Camilla, calls her the "real boss," noting that Charles values her judgment. Payne worked for the royal couple from 2016 to 2021. 
Early on, he learned that the queen consort was a key decision-maker, including deciding if he would get the job. Writing in The Times, Payne said Camilla is "a perfect ally to the King." He wrote, "She is someone who knows how to connect the institution to the outside world because she has lived in both places."
In his first address as king, Charles acknowledged his wife's contributions, saying, "I count on the loving help of my darling wife, Camilla," per Daily Mail. "I know she will bring to the demands of her new role the steadfast devotion to duty on which I have come to rely so much."
Patrick "Paddy" Harverson, a former communications director who worked with Charles from 2004 to 2012, also commented on the strength that Charles and Camilla derive from their relationship. "They love each other," Harverson told ABC News. "She is a source of great support, and comfort and love. They share the same sense of humor. They just blend together beautifully."
Payne also appreciated Camilla's ability to persuade the king. "She can change his mind in a way nobody else can," he told Vanity Fair in 2018. "She's your last card. If she thinks it's the right thing, she'll say, 'Leave it with me.'"