Sisi Stringer Explains What Sets The Vampire Academy Show Apart From The Film - Exclusive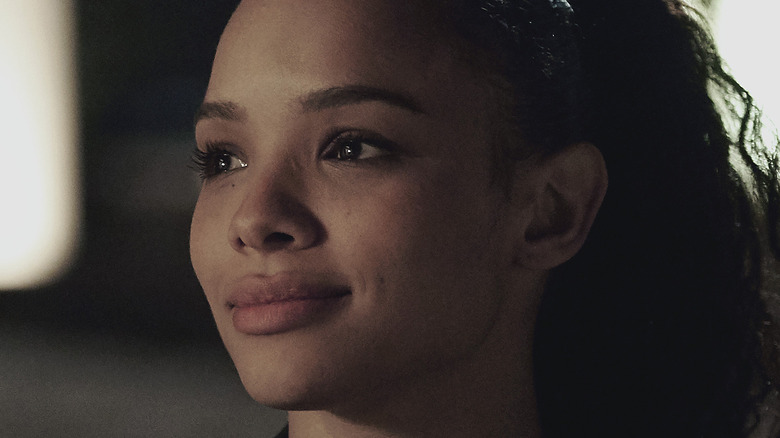 Peacock
Despite its captivating campy goodness, the "Vampire Academy" movie bombed hard at the box office — and got heavily flamed by many fans. Though the film follows the events of Richelle Mead's first book far more than most book-to-movie adaptations, the fun and lighthearted tone turned off a lot of fans. However, fans sometimes forget that the first book in the "Vampire Academy" series wasn't all doom and gloom either, infusing a hefty amount of humor and fun within its sometimes angsty pages.
Yet there's no denying that the movie lacks one significant component: representation. With an almost entirely white cast and zero LGBTQ+ representation, the film could have done much better in that regard. However, the "Vampire Academy" Peacock series is here with a diverse cast and more than a few queer storylines. And so far, it looks like Lissa's mental health will be handled a bit better than it was in the movie.
During an exclusive interview with The List, Sisi Stringer (Rose Hathaway) explained how the show sets itself apart from the movie, while Daniela Nieves (Lissa Dragomir) discussed Lissa's onscreen mental health in the series and why these stories are so important to tell.
Not glossing over tough subjects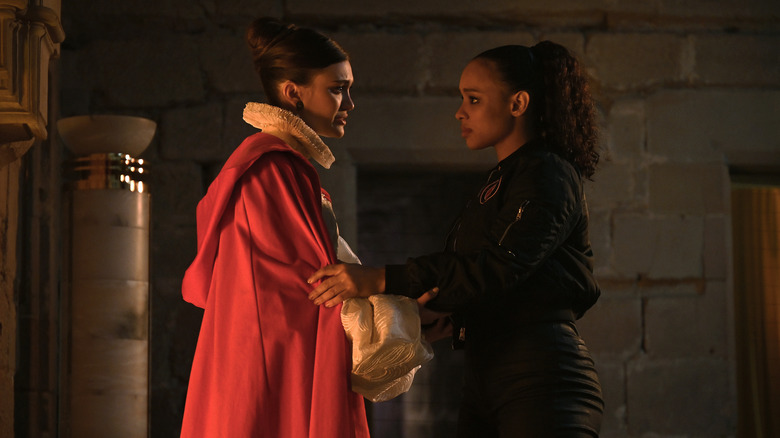 Peacock
Lissa may be the last known member of the royal Dragomir line, but she's also somewhat of an outcast. On whether we can expect to see Lissa struggle with mental health throughout the show and why that's such an important subject to tackle in media, Daniela Nieves said, "Wow. Actually, you do see more of her mental health. We use fantasy, and there's a literal reason why she's having mental health issues. But [they're] small ways to tackle important issues that really do happen." Fans of the book know that Lissa's mental health struggles are tied to her elemental Spirit magic — but that's not much different from real-life mental illness, which is often caused by chemical imbalances that people have no control over.
Mental illness was demonized in media for so long that it's refreshing to see it openly discussed. Nieves added, "It's definitely important to see that in media. Representation is important in any aspect — whether that's race or mental illness, [which] is a huge part of pretty much everyone's life [that] everyone struggles with. Seeing people in the media struggling with things that you're struggling with as well is super important to have."
Honoring all voices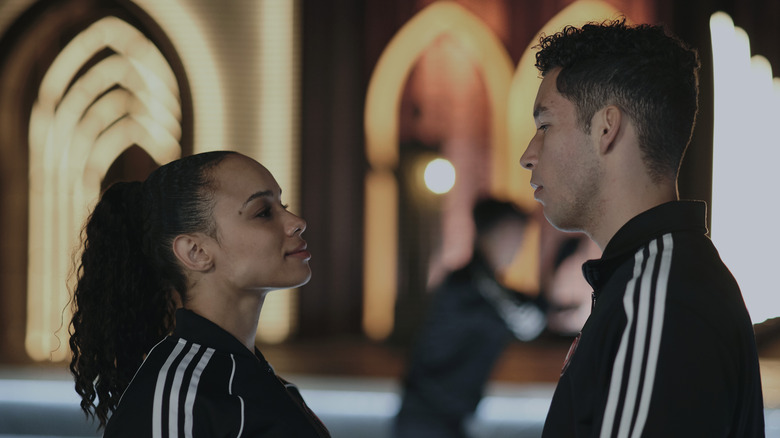 Peacock
Sisi Stringer agreed, adding, "Definitely. Like you said, diversity of race and gender and sexuality and all that kind of stuff is represented really well." Stringer praised the show's dedication to the diversity that the film lacked, saying, "That's one thing that sets us apart from the movie — we have such a diverse cast truly in an authentic, genuine way. It doesn't feel like tokenism or anything like that."
When groups of people rarely see themselves in heroic roles, it can have real-life consequences. Stringer noted the positive effect representation has on many fans. "It's amazing to be a part of something like that, and we get messages all the time [from] people being like, 'I haven't seen someone like you on my screen before. I have always wanted to see myself as the hero, and now I'm watching you do it. It makes me feel like I can.'"
It's incredibly powerful to have that kind of impact on people — and both Stringer and Nieves couldn't be prouder of being part of such a special show that showcases all voices. Stringer added, "That's always been super important to me and to Dani, so that's another thing to be proud of."
New episodes of "Vampire Academy" are released on Thursdays on Peacock.