The Tragic Death Of Days Of Our Lives' Lexie Carver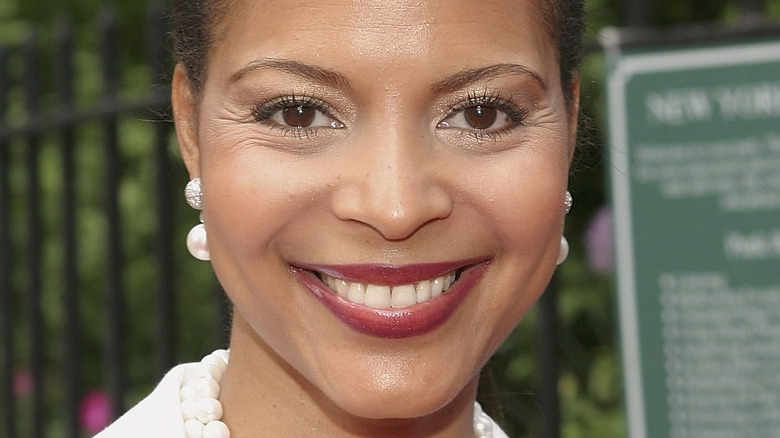 Thos Robinson/Getty Images
Longtime "Days of Our Lives" viewers will remember Lexie Carver and her very interesting life. Lexie was first introduced in Salem in July 1987, with Cyndi James Gossett portraying the character, per Soaps in Depth. Later, Angelique De Windt stepped into the role, as well as Shellye Broughton. Finally, in 1993, Renée Jones took over and spent decades as Lexie.
Some viewers may remember that Lexie Carver was adopted as a baby but never knew about the adoption. When she came to Salem, she fell in love with police chief Abe Carver (James Reynolds). The couple tied the knot in 1989 and later moved to Chicago. However, they eventually returned to Salem, and not long after, Lexie began to fall for Abe's brother, Jonah Carver (Thyme Lewis), according to Soap Central.
Lexie moved on from her feelings and worked on her marriage to Abe. She also decided to give up her job in the police force and focus on going to medical school. She later became a doctor and worked at Salem University Hospital. However, Lexie's dramatic story was just getting started.
Lexie Carver led a dramatic life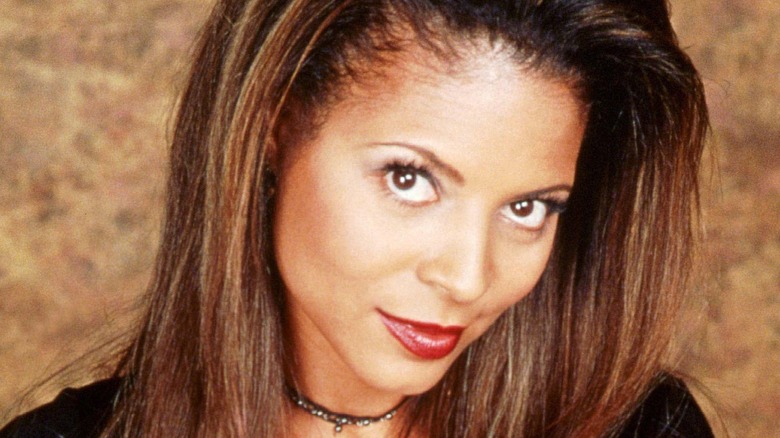 Getty Images/Getty Images
"Days of Our Lives" viewers watched as Lexie Carver found out that Celeste Perrault was her biological mother, per Soap Central. She later discovered that she was also one of Stefano DiMera's many children. Lexie eventually grew close to both of her parents, and when she struggled to conceive a child, she allowed Stefano to help her adopt a baby. Stefano convinced Lexie to adopt the unborn child of Marlo Ungerschterner, the niece of his right-hand man Dr. Wilhelm Rolf (via Soaps). After the baby boy was born, Lexie was over the moon. However, she soon learned that Marlo's child had been switched with Bo and Hope Brady's son at birth. Lexie was forced to give the child back to Bo and Hope, and Marlo's former boyfriend took custody of the other baby.
Lexie and Abe went on to have their own son, Theo Carver. Abe and Lexie's marriage continued to suffer, and things worsened when Lexie was forced to fake her death (via Soaps in Depth). She was later discovered in the tunnels under the DiMera mansion and reunited with her husband and son. However, their reunion was short-lived as Lexie suffered a tragic fate.
Lexie's death was devastating for Abe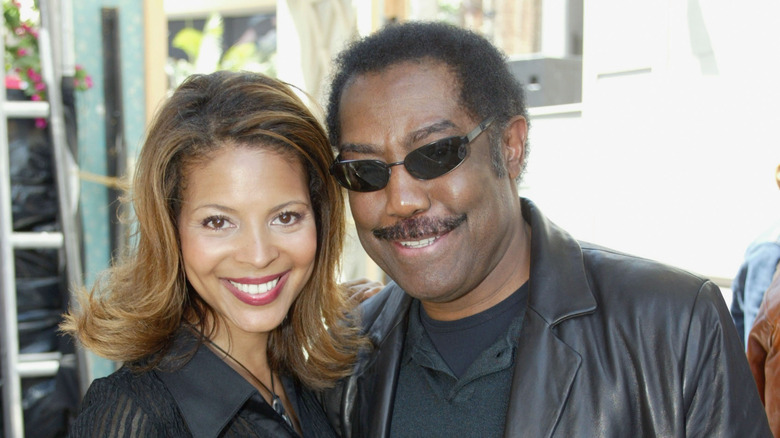 Kevin Winter/Getty Images
As Abe and Lexie Carver attempted to repair their marriage, but it wasn't easy. Things such as Abe's blindness and Lexie's new job as Chief of Staff at University Hospital took a toll on their relationship (via Soaps in Depth). Additionally, their son Theo was diagnosed with autism. Then, Abe decided that he wanted to run for mayor. "Days of Our Lives" viewers saw Lexie fully support her husband during his campaign, and when he was elected the mayor of Salem, she stood by him as the First Lady.
Although Abe and Lexie mended their relationship and were doing well, they were heartbroken when they learned that Lexie had an inoperable brain tumor, per Soap Central. After some research, it was believed that Lexie's tumor was caused by the fumes in the DiMera tunnels, where she was held captive while presumed dead.
Lexie opted not to undergo treatment and spent the rest of her life with her loved ones. Her family and friends rallied around her to share memories, and she also put together scrapbooks for Abe and Theo. One of the saddest character deaths in "Days of Our Lives" history, Lexie died in Abe's arms as they sat together in the garden (via Monsters and Critics). She was later given a beautiful memorial service as fans said their final goodbye to the character.