If You've Never Watched A George Clooney Movie, Here's The One You Should Start With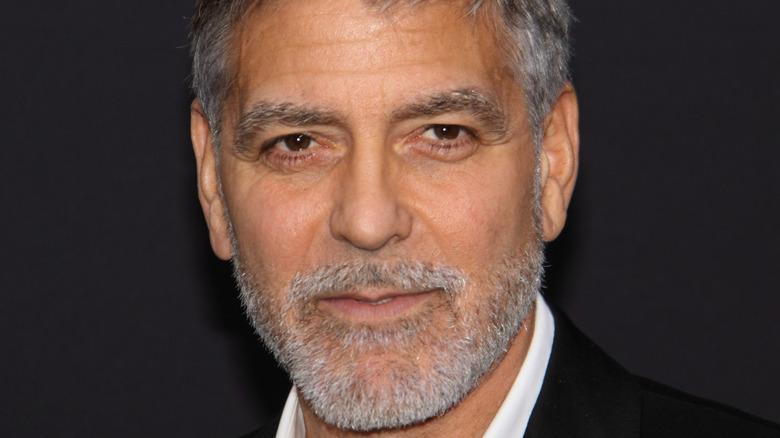 Serge Rocco/Shutterstock
George Clooney — who has undergone a stunning transformation — began acting in the late 1970s and has appeared in movies such as "And They're Off," "Grizzly II: Revenge," "Combat High," "Return to Horror High," and "Bennett Brothers." He also had appearances in TV shows like "Riptide," "Street Hawk," "Crazy Like a Fox," "Hotel," "The Facts of Life," "The Golden Girls," "Murder, She Wrote," and "Roseanne" (via IMDb). However, Clooney's big break came when he was cast as Dr. Doug Ross on the hit TV show "ER," per Biography.
Clooney began to gain popularity for his acting and his good looks. For a long time, he was dubbed the perpetual bachelor as he never seemed to have any interest in settling down. Over the years, Clooney dated women such as Kelly Preston, Kimberly Russell, Celine Balitran, Krista Allen, Renee Zellweger, Elisabeta Canalis, Stacy Keibler, and more before finally tying the knot with Amal Alamuddin (via Us Weekly). "I've never been happier in a relationship by any stretch of the imagination. At 52 I found the love of my life and I'm really happy," Clooney previously told Esquire. The couple is now the proud parents of twins, Alexander and Ella, per E! Online.
While it seems likely that most people know who George Clooney is, those looking to dive into his work for the first time may not know where to start as he's starred in so many films over the years. 
Clooney has appeared in several films with some very famous leading ladies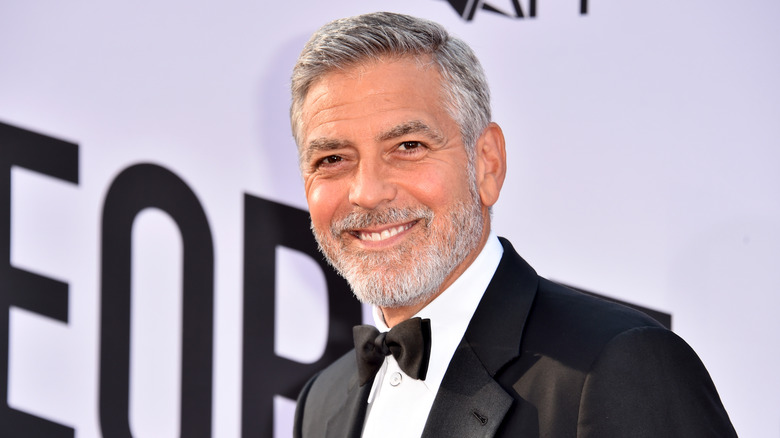 Alberto E. Rodriguez/Getty Images
Throughout his career, George Clooney has had the pleasure of working with some of the most talented leading ladies in Hollywood. The actor has co-starred alongside the likes of Vera Farmiga, Anna Kendrick, Catherine Zeta-Jones, Julia Roberts, Nicole Kidman, Cate Blanchett, Renee Zellweger, Jennifer Lopez, Michelle Pfeiffer, and more, per the New York Post. Roberts has even revealed that Clooney has become one of her best friends, and even helped get her through quarantine during the COVID-19 pandemic, per The New York Times. "The Clooneys saved me from complete loneliness and despair," Roberts said of the situation.
Through the decades, Clooney has appeared in dozens of films, and while some are more beloved than others, many have great ratings on Rotten Tomatoes. Movies such as "Intolerable Cruelty," "O Brother, Where Art Thou?," "Burn After Reading," and "Confessions of a Dangerous Mind," all have a score of 75% or higher. Meanwhile, "The Thin Red Line," "Oceans Eleven," "The Ides of March," and "Hail, Caesar," all have scores of 80% and up.
Clooney also has many films that rank 90% and higher, like "Three Kings," "Out Of Sight," "Michael Clayton," and "Up In The Air." However, one fan-favorite film may be the perfect watch if you're looking to dive into Clooney's extensive catalog of movies. 
The Perfect Storm is full of action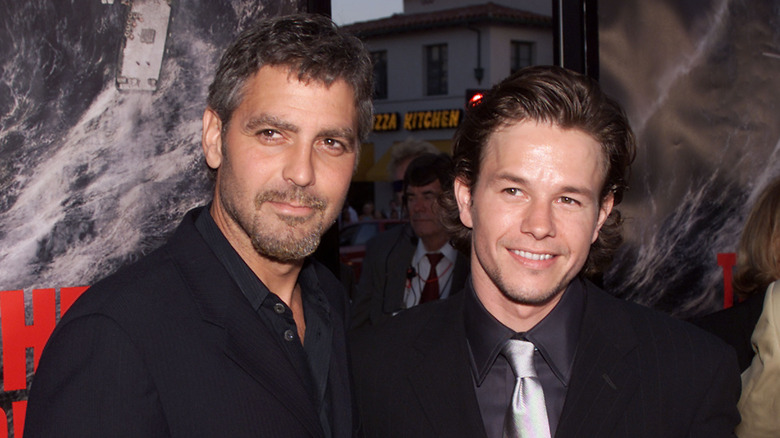 Kevin Winter/Getty Images
If you're looking for a George Clooney film that will show off the actor's depth and keep you on the edge of your seat then "The Perfect Storm" is for you. The movie is an adaptation of Sebastian Junger's best-selling novel and follows the true story of the crew of the fishing boat named the Andrea Gail. In the film, Clooney portrays the role of Captain Billy Tyne, who is struggling a bit because his crew has fallen behind during the season. Billy has to adapt and figure out how to keep himself and his crew alive when the most fierce storm rolls in while they're on the water (via Robert Ebert).
While the film doesn't score as high on Rotten Tomatoes as some of Clooney's other hits, "The Perfect Storm" is still a fan favorite with an audience score of 63%. It offers fans drama, a bit of comedy, and some intense scenes to keep them engaged. Of course, the fact that it's a true story makes it all the more interesting. "The Perfect Storm" also includes a stellar supporting cast that features Mark Wahlberg, Diane Lane, John C. Reilly, William Fichtner, and Cherry Jones (via IMDb). The movie also received two Oscar nominations for sound and visual effects, per Gold Derby.
While Clooney is known for being charismatic on screen and a bit of a playboy who talks his way out of situations, "The Perfect Storm" will offer fans a look into a very different role for the actor, and they're sure to enjoy the wild ride.