How The Public Wants King Charles To Honor Princess Anne's Dedication To Their Mother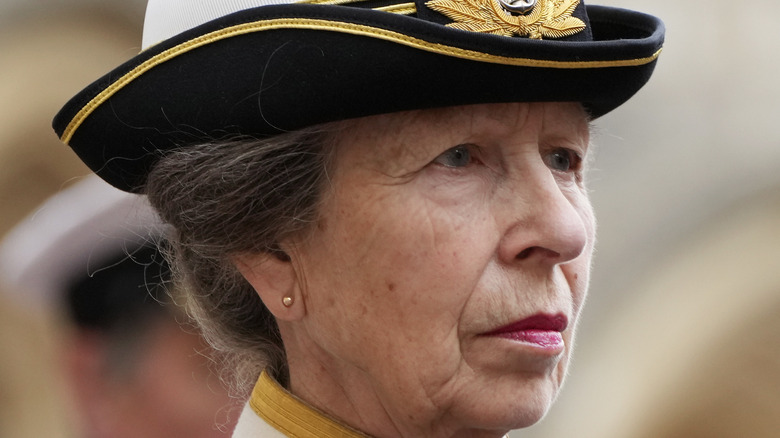 Wpa Pool/Getty Images
In the hours leading to her death, Queen Elizabeth II was surrounded by her eldest two children, King Charles III and Anne, Princess Royal, who happened to be at their Scottish residences (via People). As Charles immediately ascended the throne when his mother died, he had to balance focusing on his royal duties while taking the time to grieve.
Anne, on the other hand, had the opportunity to stay by the queen's side as her coffin was transported from Balmoral London. After walking in the procession to St Giles' Cathedral with her brothers and being the first female royal to take part in the Vigil of the Princes (via The Guardian), Anne and her husband, Sir Timothy Laurence, accompanied the queen's coffin as it flew from Edinburgh to London's RAF Northolt (via inews).
In London, she accompanied the coffin once more as it was transported from Buckingham Palace to Westminster Hall on a gun carriage (via the royal family's official site), and again as it made its way to Westminster Abbey on the day of her state funeral.
Princess Anne has been with her mother every step of the way since her death. And the British public is now calling for her to be honored for her dedication to her mother and her duties (via the Express).
Some suggest that Princess Anne would refuse such an honor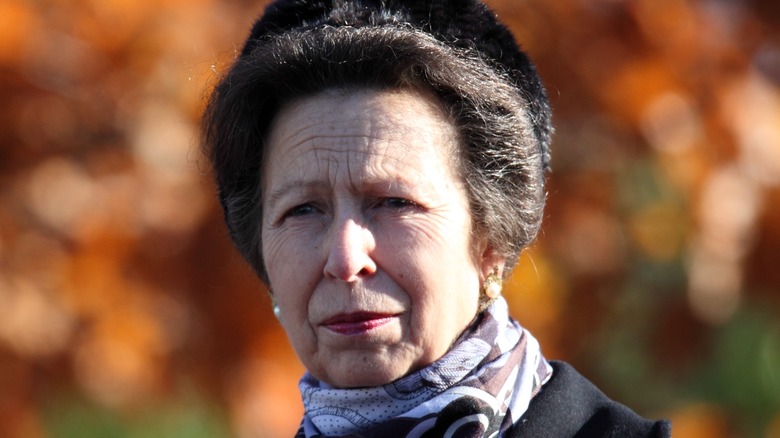 Art Babych/Shutterstock
In a poll by the Express, 98% of readers said Anne, Princess Royal, should be given a "special honor" by King Charles III. British journalist Alastair Stewart said Sophie, Countess of Wessex, should also receive an honor, highlighting her and Anne's "love, constancy, and support at this difficult [time]" (via Twitter).
One Express reader suggested in the comments that Anne should "be made a Counsellor of the Realm." However, some said she may not even accept an honor or new title if it were bestowed upon her. "Princess Anne should be given every honor available, but she won't accept, she's not like that," one wrote. A former royal aide told The Telegraph that they didn't "think there will be any change in her status or titles and she's never indicated that she wants to slow down."
While it remains to be seen whether Charles will give Anne a new honor or title, the royal family continues to grieve the loss of a mother and monarch.
Princess Anne was very protective of her mother, Queen Elizabeth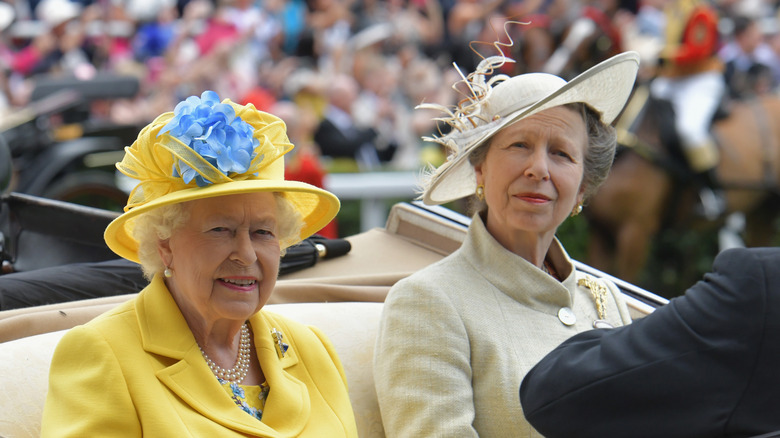 Kirstin Sinclair/Getty Images
In paying her respects, Anne, Princess Royal, wrote of how "fortunate" she was "to share the last 24 hours of my dearest Mother's life" in a statement provided by Buckingham Palace (via Instagram). "It has been an honor and a privilege to accompany her on her final journeys."
Queen Elizabeth II and her only daughter had a lot in common. Both adored animals — particularly horses and dogs — and the queen "appreciated the way her daughter would carry out more public appearances than any other royal, bar her brother Charles, with little fanfare," according to The Telegraph's associate editor Camilla Tominey.
Speaking about her mother during an interview with the BBC, Anne criticized those who claimed the queen wasn't a caring mother. "We as children may not have been too demanding in the sense that we understand what the limitations were in time and the responsibilities placed on her as a monarch ... but I don't believe any of us for a second thought she didn't care for us in exactly the same way as any mother would."
In a recent BBC tribute to the queen featuring her children (via the Independent), Anne said that while "she was always the queen because that was really important for all of us, but she was always my mother so that is how you would remember her."