Prince Harry's Reaction To Archie's Birth Reportedly Had The Palace On Edge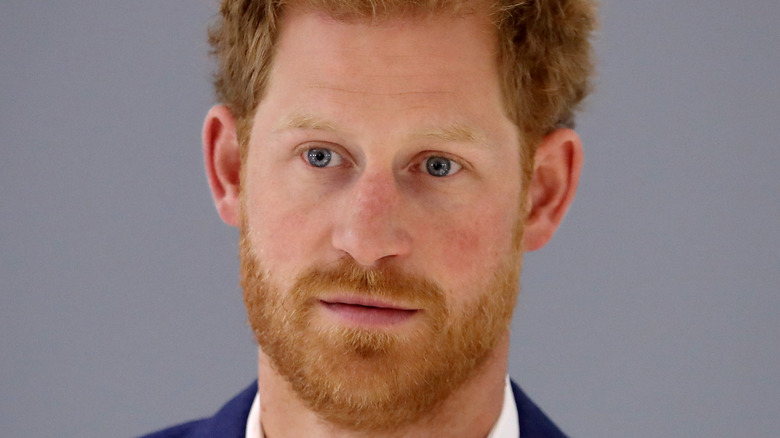 Chris Jackson/Getty Images
Over the centuries, royal babies have been subject to unusual rules. When Queen Elizabeth II and her sister, Princess Margaret, were born, the home secretary was required to be present (per The Telegraph). However, royals have reshaped birth protocol to suit their preferences. 
According to British Heritage, when King Charles III was born in 1948, his grandfather, George VI, decided it was time to end the home secretary policy. Charles was born at Buckingham Palace via c-section, and not even Price Philip was in the room to witness his son's arrival, per Town & Country. But by the time Prince Edward was born, Queen Elizabeth asked Prince Philip to break tradition. Elizabeth's request to have Philip present at the birth was influenced by reading women's magazines (via Hello!).
When Princess Diana gave birth to William and Harry, she changed the policy of birth to heirs at a palace. Instead, she picked up Princess Anne's choice of using the Lindo Wing of St. Mary's Hospital, as Yahoo! News reported. Diana also opted for an active birth.
William, Prince of Wales, and Catherine, Princess of Wales, followed in Diana's footsteps, using the Lindo Wing and posing for a photo shortly after each of their children's births in 2013, 2015, and 2018 (via Harper's Bazaar). But when it was Prince Harry and Meghan Markle's turn, the Duke and Duchess of Sussex decided it was time to shake protocol up once again, leaving Buckingham Palace officials feeling stressed.
Harry insisted on the utmost secrecy for Archie's birth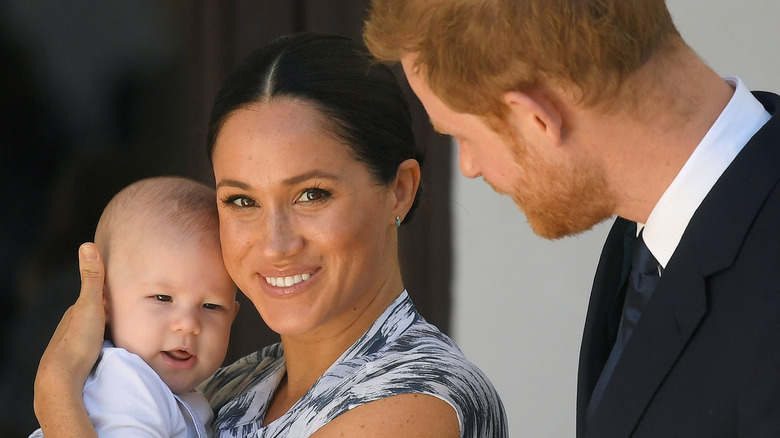 Pool/Getty Images
On April 11, 2019, weeks before the birth of Prince Harry and Meghan Markle's royal baby Archie Harrison Mountbatten-Windsor, Buckingham Palace released a statement saying, "Their Royal Highnesses have taken a personal decision to keep the plans around the arrival of their baby private," per Harper's Bazaar.
"But the interest in this couple has increased a million-fold with this baby, so it's going to become more and more difficult for them to keep those battle lines of privacy safe," royal correspondent and editor of the Australian Women's Weekly, Juliet Rieden, noted at the time (via ABC News).
Katie Nicholl, author of "The New Royals," wrote "one source described Harry as being 'almost morbidly obsessed' with keeping Archie's birth as secret as possible," per Page Six. As part of the secrecy, Archie was born hours before Buckingham Palace issued a statement that the Duchess of Sussex was in labor (via Daily Mail). "Harry had always enjoyed outfoxing the media," wrote Nicholl, according to Page Six. "He and Meghan were thrilled to be safely delivered of their son in London's private Portland hospital even before the palace press office had confirmed the duchess was in labor."
This departure from protocol caused angst within the royal household. "Behind the scenes, matters were so fraught that more than one official — as I know from personal experience — was reduced to tears of frustration and despair," royal editor Rebecca English wrote in the Daily Mail.
Harry had his reasons for secrecy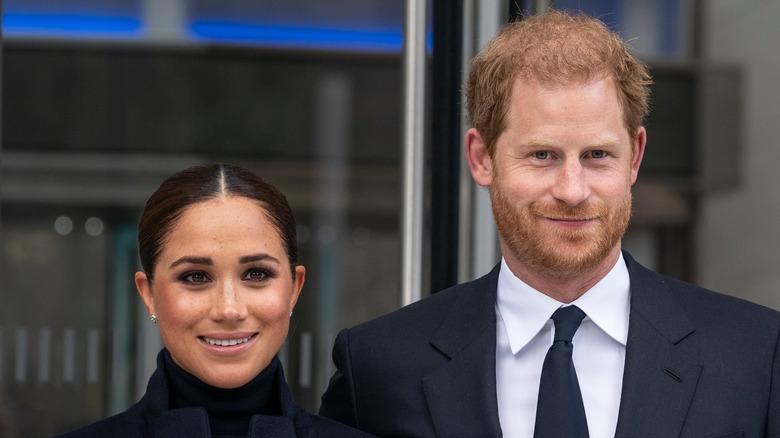 lev radin/Shutterstock
Compared to the births of Prince William's three children, Prince Harry, Duke of Sussex, was adamant about taking a different approach to Archie's arrival. Besides the lack of a press photo op, the birth announcement posted outside of Buckingham Palace did not disclose the location or names of the attending physicians (via Daily Mail).
Harry's motivation for privacy lay in his relationship with the media. "Harry and Meghan were resolute that their newborn baby's first sight of the world should not be the same insane and lethal camera-flashing that had attended — had actually brought about — the death of Diana," royal historian Robert Lacey wrote in "Battle of Brothers," per Marie Claire.
Previously, Princess Diana had spoken out about the media's impact on her first pregnancy. "William had to be induced because I couldn't handle the press pressure any longer, it was becoming unbearable. It was as if everyone was monitoring every day for me," she told author Andrew Morton, per People.
As for Harry's decision, some of the media sympathized with him. "It is completely understandable," royal author Ingrid Seward told People in 2019. "The Lindo Wing has become too much of a circus." Even so, author Katie Nicholl believes Harry and Meghan's quest for privacy was ultimately viewed negatively by "the press, the broadcasters, and by extension the public, who felt duped by the experience — whether that was a fair expectation or not," (via Page Six).