The Hallmark Movies Minka Kelly Starred In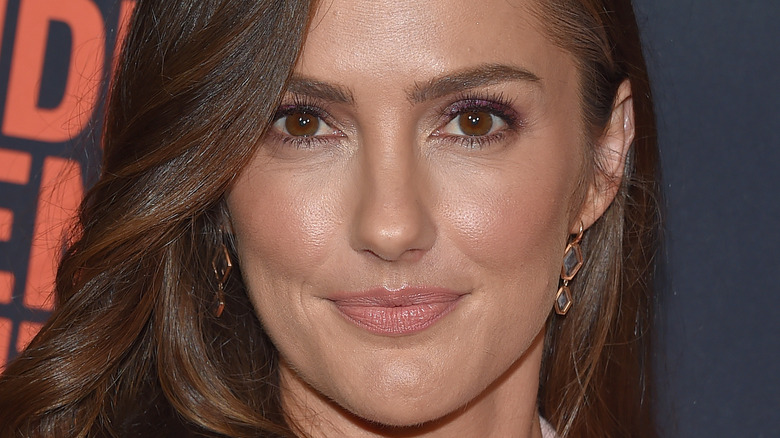 DFree/Shutterstock
The hit high school football drama "Friday Night Lights" premiered on NBC in 2006, launching the careers of several of its previously-unknown cast members. Creator Jason Katims, who based the series on a book and movie of the same name, according to The Cinemaholic, looks back fondly on his days coaching the young stars on Dillon High School's fictional field. Katims reflected on the experience in a conversation with the New York Post. He said, "I'm reminded of the time that's passed when I put on my TV, and I see Jesse Plemons and Connie [Britton] and Michael B. Jordan and Kyle [Chandler]." Since "Friday Night Lights" finished filming over a decade ago, many of the show's stars have gone on to have successful acting careers.
Actress Minka Kelly also got her start on the show. She won over hearts as Lyla Garrity, Dillon High School cheerleader, and center of the Jason versus Tim love triangle (via ScreenRant). Despite Kelly's three seasons playing Lyla, she couldn't be more different from the character. "I really look forward to opportunities of showing how different I am from her, how much stronger I am than her," the actress once told Vanity Fair in an interview. After she left the hit NBC show, Kelly went on to make appearances in films like "500 Days of Summer" and Lee Daniels' "The Butler" (via IMDb). She also made a name for herself as a Hallmark star.
Minka Kelly stars in Away and Back and The Beach House
Hallmark isn't just for greeting cards and Christmas movies. Minka Kelly's Hallmark Channel debut came in 2015's "Away & Back," an enemies to lovers romance with — believe it or not — swans at the center. Kelly plays Ginny Newsom, a bird expert who travels to uproot a flock of swans who've made themselves comfortable at a family farm. The only thing standing in her way is single dad Jack Peterson. The story might seem cheesy at times, but it's the predictability that makes this romance fun to follow. According to behavioral scientist Pamela Rutledge, "The human brain loves patterns, and the predictability [of Hallmark] is cognitively rewarding," per NBC.
In 2018, Kelly appeared in another Hallmark movie, this time alongside early 2000s teen heartthrob Chad Michael Murray. "The Beach House" tells the story of a single woman named Cara who travels back home to visit her mother, played by Andie MacDowell, and repair her family's beach house. Along the way, she saves throngs of stranded sea turtles and, of course, finds love. Though it doesn't quite make our list of the best romantic comedies of the past decade, "The Beach House" does prove how the Hallmark channel has become must-watch television since its inception in 2001.
Minka Kelly starred in another teen show after Friday Night Lights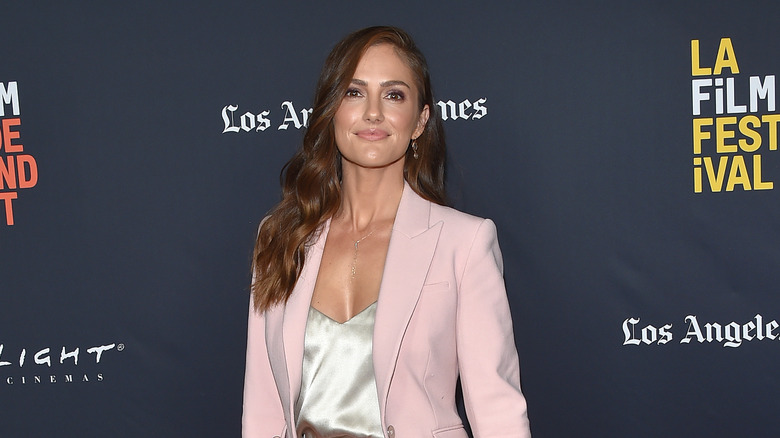 DFree/Shutterstock
In 2022, Minka Kelly surprised fans by appearing in Season 2 of HBO's mega-hit teen drama "Euphoria." Kelly plays Samantha, a mysterious young mother who offers important advice to the teenage babysitter she's hired, Maddy Perez (Alexa Demie). As Kelly explained to Vanity Fair, the show's creator, Sam Levinson, wanted her to be an "older, wiser version" of Maddy's character. The actress, who spent years playing a popular teenage girl on "Friday Night Lights," was just the person for the job.
"Euphoria" highlights the messiness of teen life, a far cry from Hallmark's family-friendly image. "You're not defined by your teenage years in high school," Kelly said. "This is the time you're supposed to mess up." Whereas Hallmark movies have been called out for their lack of representation and unrealistic, formulaic plot lines, per Deadline, "Euphoria" faced backlash for its opposite extremes. Vogue argued that the teen drama is scarily accurate but also "aestheticizes the trauma" it depicts. It seems Kelly is the only commonality between the two worlds.