Donald Trump's Eyebrow-Raising Reason For Running For President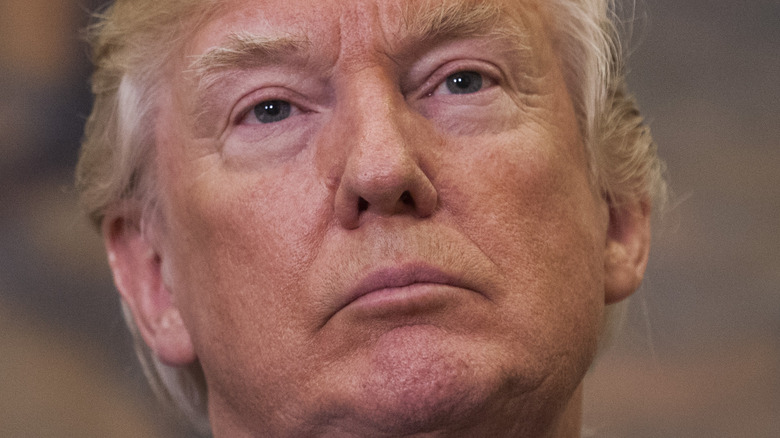 Pool/Getty Images
As the 2024 election season gets closer, many are waiting for former president Donald Trump to announce his candidacy. While many are convinced that Trump will be running in the upcoming election, we don't know much about his plans. He hasn't made any clear announcement yet, but he has been hinting at it for a while now.
When asked about his future election plans, Trump told New York Magazine in July 2022 that he was trying to decide if he was going to "go before or after," hinting at announcing his plans around the midterm elections. While the comment was bold, not much has come from the statement, as the midterm elections are right around the corner.
Many believe that Trump's legal woes could prevent him from having a successful bid for president in 2024 (via The Guardian). However, some political commentators think that Trump could be running for president again to avoid the lengthy legal troubles he is facing, especially in his native state of New York. Now that we've learned his reason for running initially, many outlets wouldn't put it past him.
Trump shared his inspiration behind running for president and it was revealing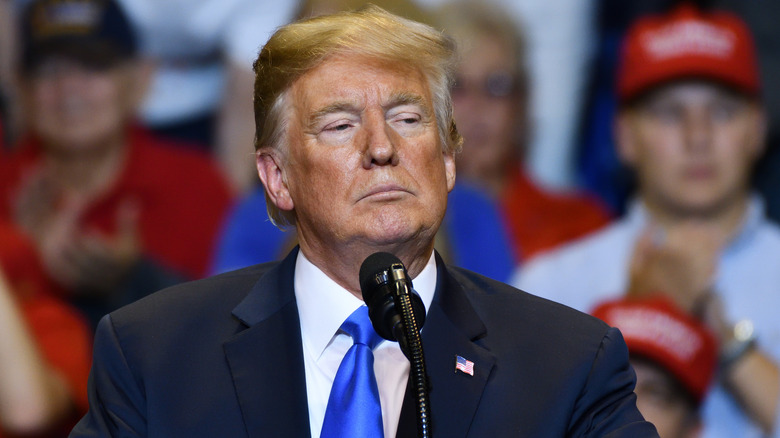 Evan El-Amin/Shutterstock
For many former presidents, making their country a better place would be at the top of the list of reasons why they ran for office in the first place. For former president Donald Trump, however, the motivation behind leading the United States was much different.
Author and New York Times journalist Maggie Haberman's upcoming book, "Confidence Man: The Making of Donald Trump and the Breaking of America," explores Trump's political career. In an article adapted from her book in The Atlantic, Haberman shared quotes from her conversations with the former president, and what she learned was revealing
When talking about running for president the first time around — not to mention a possible 2024 campaign — Trump told Haberman, "The question I get asked more than any other question: 'If you had it to do again, would you have done it?'" He continued, "The answer is, yeah, I think so. Because here's the way I look at it. I have so many rich friends and nobody knows who they are."
As CNN characterized, this quote reveals that Trump ran for president to inflate his own name and recognition.