Relationship Expert Says You Can Find The Perfect Partner By Asking These Key Questions - Exclusive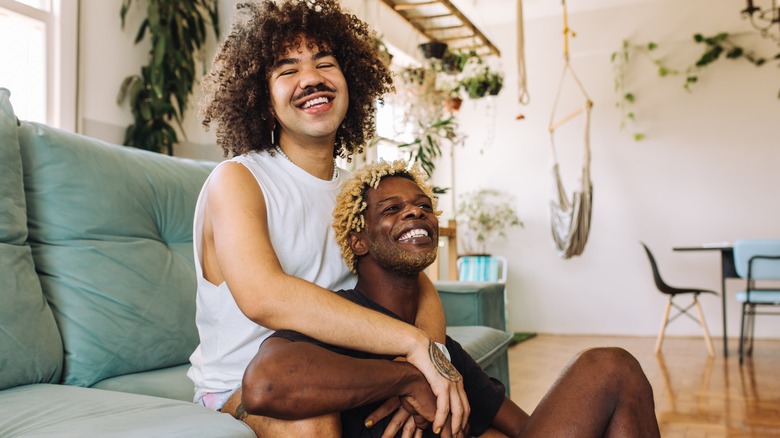 JLco Julia Amaral/Shutterstock
Being single definitely has its perks, but for some people, meeting a romantic partner is a significant personal goal. If you have found yourself in that situation, know you are not alone. According to BusinessofApps, over 323 million people were using dating apps in 2021 – that's a whole lot of single people looking for their "match" (pun intended). While swiping away on Tinder or Bumble seems to have become the norm in the dating world, it can sometimes be a difficult way to feel like you're making genuine connections. When you're looking for ways to find a partner, turning to some expert advice can help.
Within the many voices in the dating and relationships world, world-renowned psychotherapist Hilary Silver stands out among the rest. As a mentor and influencer in the relationship space, Silver has helped thousands of women break free from harmful dating patterns, build self-love, and ultimately find love in healthy, fulfilling relationships. Her trademarked program, Ready For Love, is a powerful tool for single women to harness their success and confidence in order to meet an equally fantastic partner. With her vast experience and knowledge, Silver knows a thing or two about how to find the perfect partner, so read on for the three top questions she recommends asking in order to meet your match.
Ask this question to gain clarity about what you really want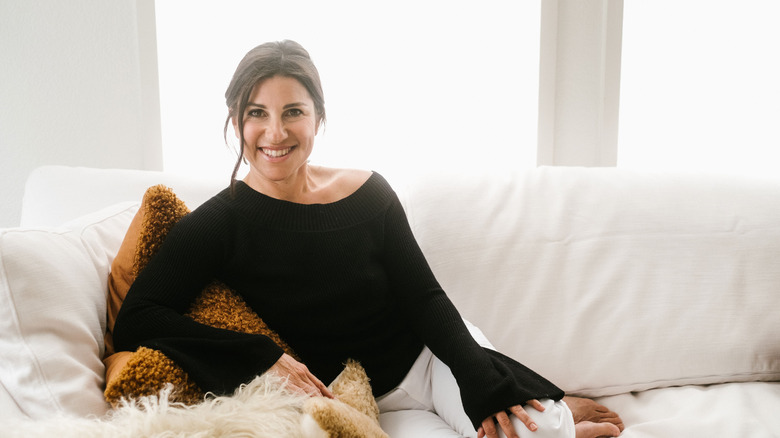 Courtesy of Hilary Silver
When you're swiping through hundreds of profiles on a dating app, it can become overwhelming and even mind-numbing to try and narrow down who might be a suitable person for you to date. It can take hours, and sometimes even days of scrolling through a dating app before you begin to have quality conversations and eventually plan for a date with someone. Because of this, Hilary Silver explains that it's a good idea to get very clear about the kind of person you want as a potential partner — and what you don't want. To start this process, she suggests asking yourself two simple questions: "Who is the right person for you? What do you value in people?"
Getting specific about the traits and values you want in a future partner can make online dating seem a little easier and less time-consuming overall. "If [you're] dating online and creating a profile, don't cast a wide net. Be very specific about who it is you are looking for as it'll save you (and potential suitors) time and energy and grief," Silver tells The List. Do you only want to date someone who wants to have children? Are you a morning person, and only looking for the same in a partner? In the same way that you would hope someone you're dating or messaging with on an app wouldn't waste your time, you can do the same courtesy to others (and yourself) by pinpointing exactly what you're looking for.
Ask this question to narrow down your choices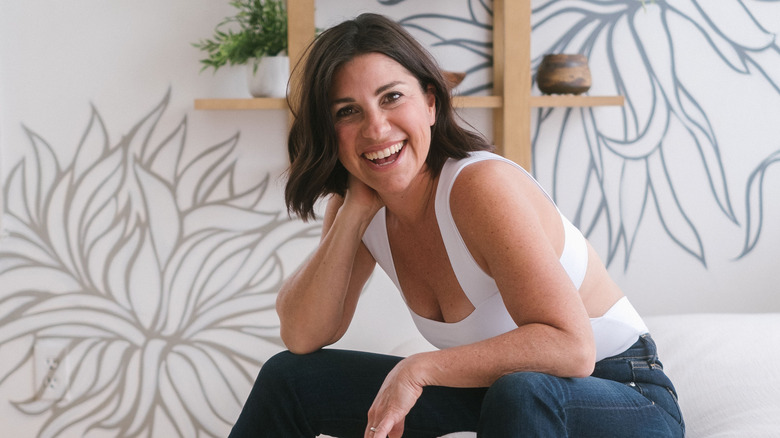 Courtesy of Hilary Silver
As BusinessofApps reported, there are over 323 million users on dating apps, and counting... so weeding through all of the potential matches can make anyone's head spin. Like Hilary Silver mentioned, getting very specific about the traits you're looking for in a partner helps you to lessen the time you're spending on the apps, and more time making connections that give you what you actually want. To go one step further with this process, Silver tells The List that you should ask yourself the following question: "What traits, characteristics, and values do you require? What are non-negotiables and what are deal breakers?"
Understanding what you want in a partner is the first step, but being intentional about not lowering your standards and only accepting what you see as requirements in a future partner will ultimately lead you into much more dating success. "You get what you expect," Silver shares. This can look like passing up someone who doesn't value financial health as much as you, or someone who doesn't enjoy traveling like you do.
Although the process may seem daunting, Silver tells The List that as long as you have a positive mindset about it, dating can lead to some great results. "When you firmly believe that the right person is coming to you, they do. Always. You have to only focus on what you want and what you ARE getting, not what you don't want and what you aren't getting," she says.