The Real Reason Why This Marvelous Mrs. Maisel Star Looks So Familiar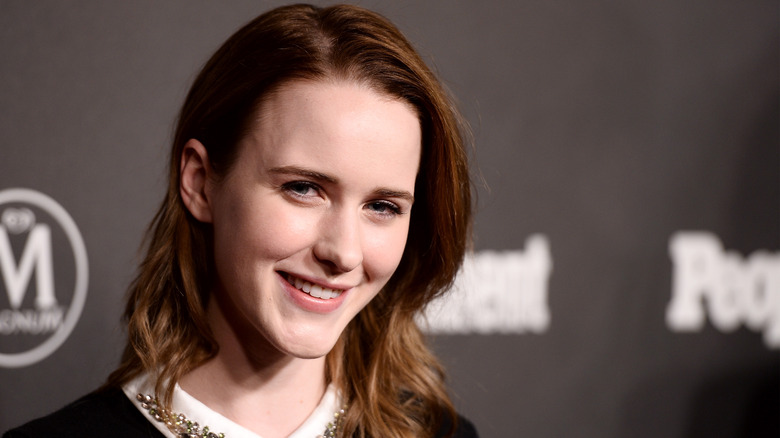 Getty Images
The Marvelous Mrs. Maisel was one of the biggest hits of 2017. Created by Amy Sherman-Palladino (who was also behind the beloved show Gilmore Girls), this Amazon Prime series debuted in November and has already become a fan favorite. The show's star, Rachel Brosnahan, won a Critics Choice Award as well as a Golden Globe, but this isn't the first time the actress's outstanding work has been acknowledged. Brosnahan has been making waves in Hollywood for almost a decade.
The Unborn (2009)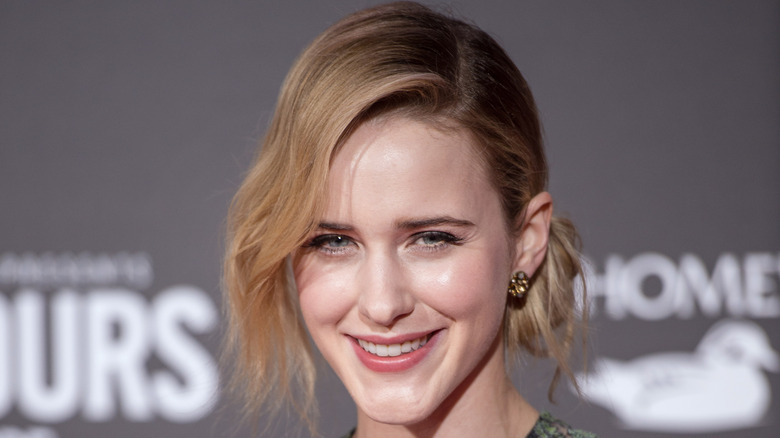 Getty Images
Brosnahan was still in high school when she landed her first major role in horror film The Unborn (2009). Despite the fact that she was initially told she was too young and too short for the part, Brosnahan won the role, but very nearly turned down her big break.
"I got a callback and it turned out I was going to be out of town the day the part was shooting," she later told Zimbio. "The director, David Goyer, asked me, "Would you rather be in a major feature film or take a vacation?" I was 17 and still in high school, and said, 'Well, I've had this vacation planned for a very long time.' They must have thought I was a complete moron."
Fortunately, Brosnahan decided to be in the film. "I had no idea what I was doing," she said. "I'm lucky that anybody ever gave me a job again."
Beautiful Creatures (2013)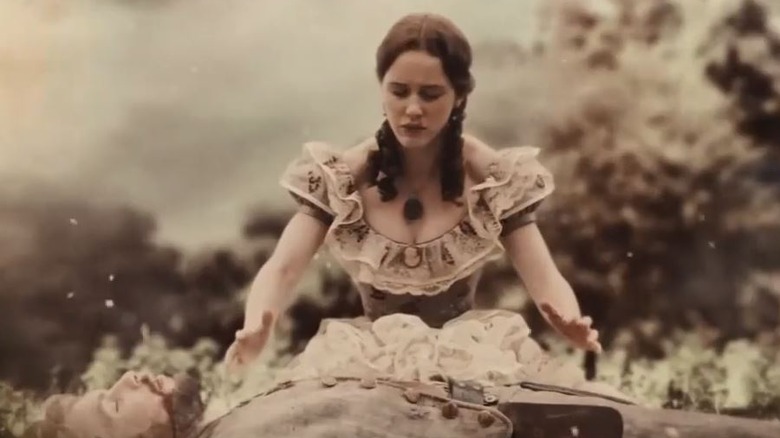 YouTube
Brosnahan's role in 2013's book-turned-movie Beautiful Creatures helped the actress fulfill a childhood fantasy. She told Zimbio that it was the Disney Channel film Zenon: Girl of the 21st Century that inspired her to act. "That movie was so different and about exploring another world — I wanted to do that and play people who were so far from anything I could imagine," she said. "I loved Harry Potter, The Chronicles of Narnia, A Series of Unfortunate Events, and all that fantastical stuff. That's why working on Beautiful Creatures was a dream come true for me."
Orange Is The New Black (2013)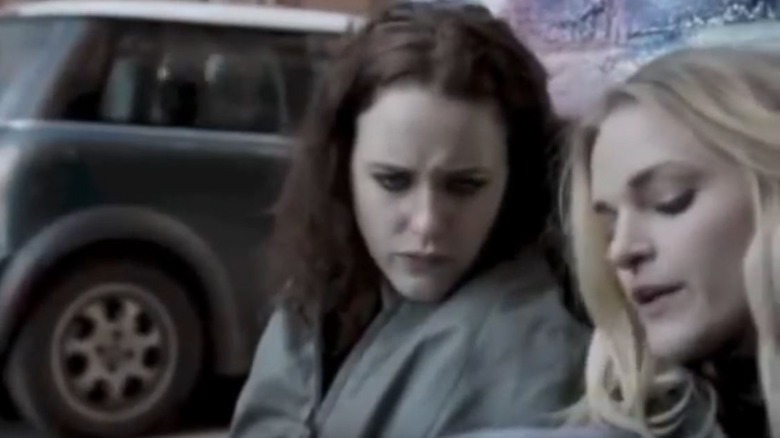 YouTube
Die-hard fans of the popular Netflix series Orange Is The New Black might recognize Brosnahan's small, but memorable, role on a 2013 episode of the show. She was in the middle of the first season of House of Cards when she was invited to take on the role of Lil' Allie.
"It's really quick," she later told After Ellen. "We did a couple little scenes. I got this call, before anybody knew what the show was, being like, 'They want you to go in for this character named Lil' Allie.' And I was like, 'What? Who on Earth wants me to come in and play Lil' Allie?' And I was like, 'Yes! Please! Please, for God's sake.'" 
Brosnahan said she "couldn't believe" she landed the role and that she had "the best time" on set.
​ The Blacklist (2014)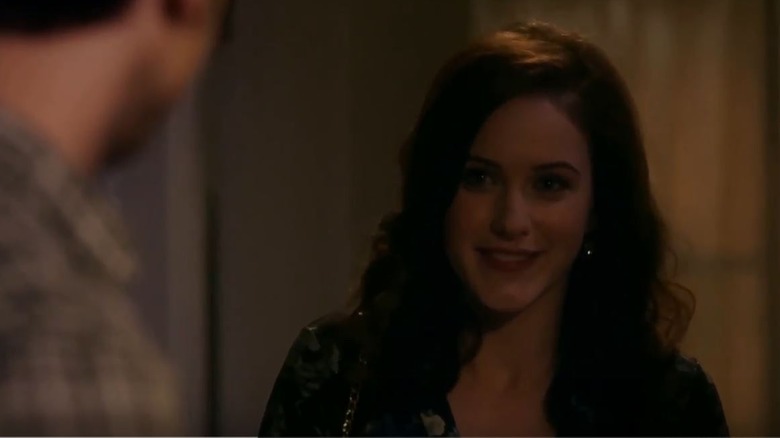 YouTube
Brosnahan got another chance to show off her acting chops with an arc on The Blacklist in 2014. Prior to The Marvelous Mrs. Maisel, Brosnahan typically played darker, dramatic characters. On The Blacklist, she played the part of Jolene Parker, a teacher who is concealing sinister motives. The role is a far cry from the fast-paced comedic timings of Midge Maisel, but one that Brosnahan played to perfection.
House of Cards (2013-2015)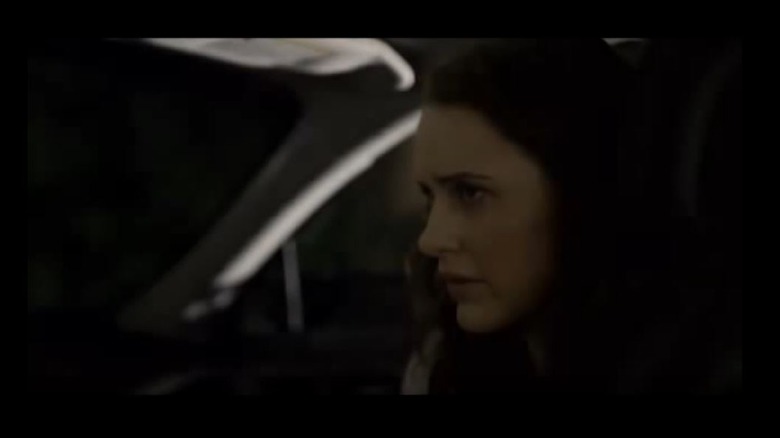 YouTube
One of Brosnahan's most iconic roles was that of Rachel Posner on House of Cards. Originally considered to be too young for the role, the actress was told to wear a tighter dress in order to look the part. Against all odds, she won the role. Brosnahan was only supposed to have a few lines in the show, but did such a great job that she ended up having her part significantly expanded.
"She had done such a fine job those first two episodes that I started exploring what it would mean to bring her character back and fully three dimensionalize her," showrunner Beau Willimon told the Chicago Tribune. "Rachel was so fantastic when we brought her back that I just wanted to write for her more and more."
Brosnahan would go on to be nominated for an Emmy for her role on the show.
The Dovekeepers (2015)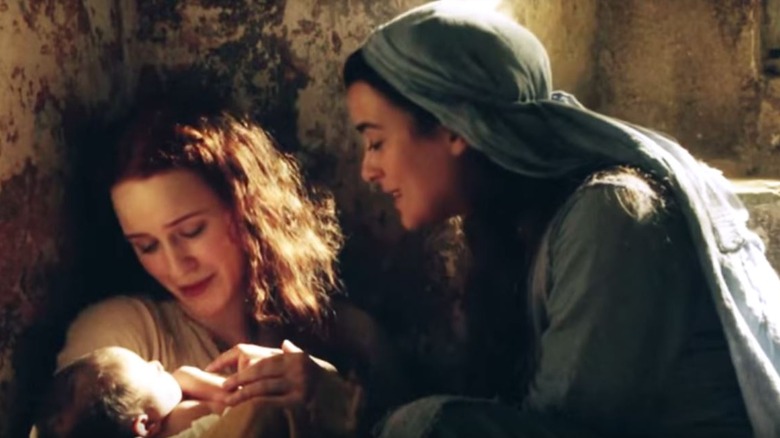 YouTube
While some of Brosnahan's most memorable characters, such as Midge Maisel and Yael in 2015's The Dovekeepers are Jewish, Bosnahan herself is not Jewish. She did, however, grow up in an area with a sizeable Jewish population.
"I've spent more time in a temple than I ever have in a church," she told the Chicago Sun Times in an interview about her role in The Dovekeepers, which chronicles the 1st century siege of Masada. "I spent so many Shabbat dinners with friends. I've probably been to 150 bar mitzvahs.... So this was a cool project to be a part of."
Manhattan (2014-2015)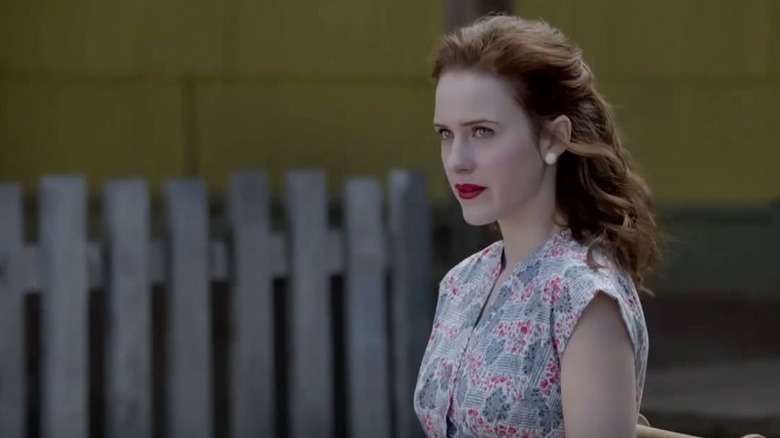 YouTube
In 2014, Brosnahan landed her first regular role in the period drama, Manhattan. The role ended up being a pivotal one for the actress, who, until now, had some substantial supporting roles but had never been part of the main cast of a show.
"It's been amazing," she told Zimbio. "I've never been a series regular on anything so this is new for me. The script is brilliant, the concept is intriguing. It's about the Manhattan Project, the race to build the first atomic bomb during the height of World War II. It's part of our history that hasn't really been explored."
Burn Country (2016)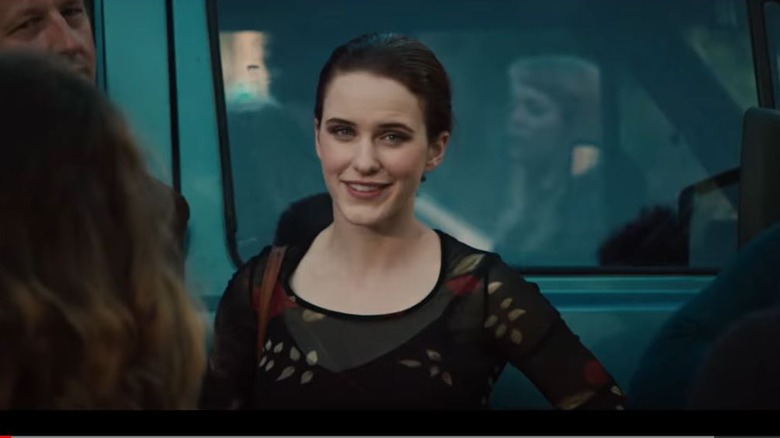 YouTube
By 2016, Brosnahan was emerging as a powerful presence in Hollywood and began to land larger roles in films. She appeared in the film Burn Country that year, portraying an actress alongside James Franco and Dominic Rains. The film, which debuted at the Tribeca Film Festival, was not a major blockbuster, but was critically acclaimed.
Crisis in Six Scenes (2016)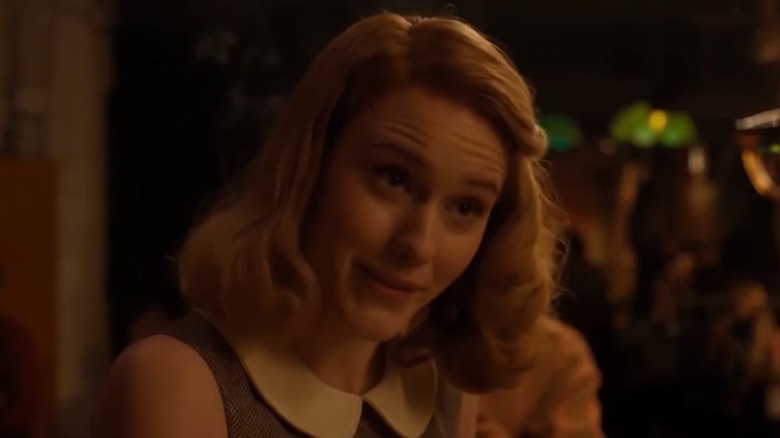 YouTube
The Marvelous Mrs. Maisel was not Brosnahan's first Amazon Original Series. In 2016, the year before The Marvelous Mrs. Maisel premiered, Brosnahan appeared in Woody Allen's Crisis in Six Scenes, which takes place in the 1960s. This show, along with Manhattan, and The Dovekeepers proved Brosnahan's versatility in portraying characters from different time periods. This prepared her well for her starring role in The Marvelous Mrs. Maisel.
Patriots Day (2016)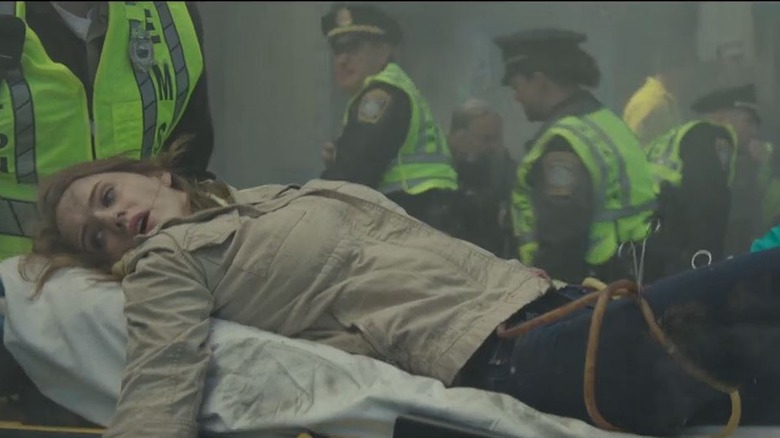 YouTube
The year 2016 was a busy one for Brosnahan. In addition to appearing in Burn Country and Crisis in Six Scenes, the actress had a starring role opposite Christopher O'Shea in the film Patriots Day. Brosnahan portrayed Jessica Kensky, who survived the Boston Marathon Bombing along with her husband Patrick Downes.
The film's director Peter Berg said, "The survivors are the heart of this story, and Rachel and Christopher are bringing their immense talents and their respect for Jessica and Patrick's extraordinary courage to the film."