The Dual Role Erin Krakow Plays On When Calls The Heart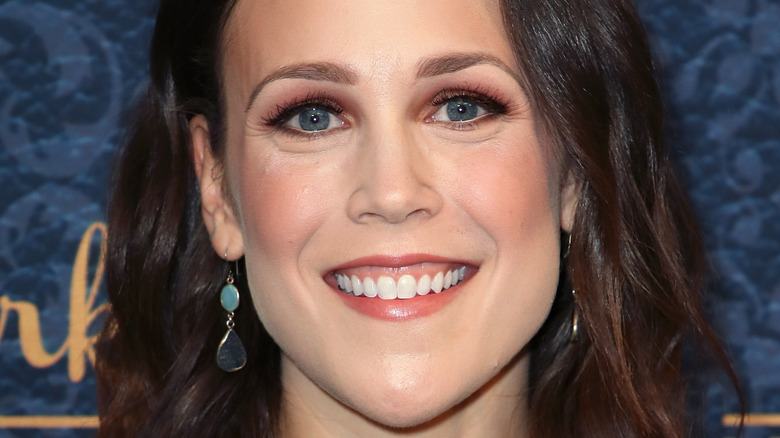 David Livingston/Getty Images
There are hopefully only a few more months to go before we finally see new episodes of "When Calls the Heart," with Deadline confirming the hit show is slated to return sometime in mid-2023. Diehard fans, or "Hearties" as they're colloquially known, are dying to know what's going to happen with the newly-engaged Lucas and Elizabeth, as well as Rosemary and Lee, who just found out they're expecting.
However, as Us Weekly noted, Season 9 also left off with Mei returning to town after traveling to Chicago to prove her innocence while Henry, who intentionally caused a mine collapse, also made a shocking comeback to Hope Valley. Suffice it to say, there's plenty to look forward to in "When Calls the Heart" Season 10. Erin Krakow, who plays lead Elizabeth, is just as stoked the show is back as everyone else.
"With our amazing cast, crew, and talented writers, we can look forward to more adventures, laughs, tears, and stories of romance throughout the community of Hope Valley," she enthused, per IMDb. "We are so excited for all the viewers, especially the Hearties, to continue this journey with us!" The actor has a vested interest in its success, too, because Krakow doesn't just play the unlucky-in-love heroine.
Erin Krakow serves as an executive producer on the show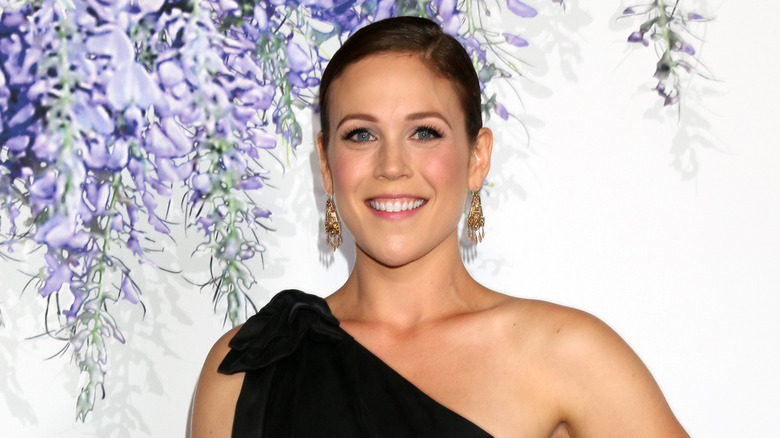 Kathy Hutchins/Shutterstock
As Deadline noted, when announcing that "When Calls the Heart" had been renewed for a tenth season, Erin Krakow also serves as an executive producer on the period drama. Screen Skills explains that this means Krakow is essentially "the person who oversees its journey from script to screen." Basically, Krakow has a key role in "When Calls the Heart" beyond acting. And although not all executive producers work extensively behind the scenes, they can often assist with "scripting, casting, and crewing." 
In an interview with Pop Culture Principle, Krakow acknowledged that some of the backlash from fans fighting over whether Elizabeth should choose Nathan over Lucas, or vice versa, does get to her, but she takes it on the chin for the most part. The Hallmark star shared, "I am very protective of Elizabeth, and I think she has had so many challenges along the way." Moreover, Krakow is keenly aware that "most shows don't make it this far," so she's endlessly grateful to the Hearties for sticking with "When Calls the Heart" even when things don't go their way. As an executive producer, she knows how special it is. 
Nobody on When Calls the Heart takes its success lightly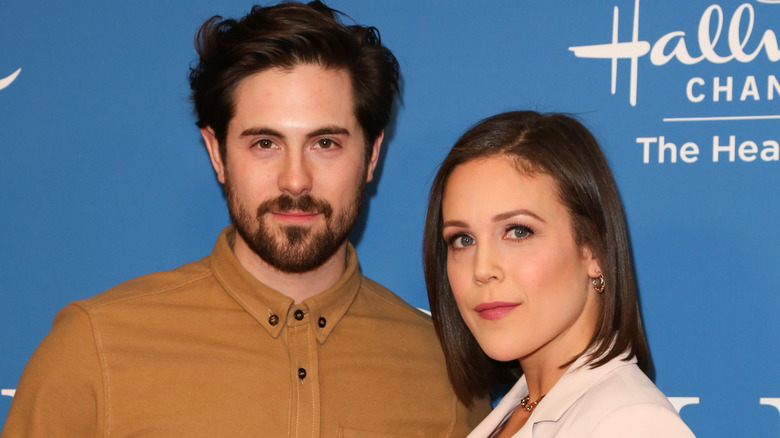 Paul Archuleta/Getty Images
With "When Calls the Heart" renewed for a tenth season, stars Erin Krakow and Chris McNally are feeling more thankful than ever to be a part of it. While chatting to ET, Krakow gushed, "I'm really happy. I'm very proud, excited to get to spend more time in Hope Valley with all of these people I really care about." She added, "And it's just mind-blowing to think about a decade of 'When Calls the Heart.' It's really pretty amazing."
Her co-star was just as effusive, though McNally clarified that, because he only joined them in Season 6, he has less of a claim to it than others (via ET). The actor described reaching Season 10 as "a cool milestone" and "a very special accomplishment," echoing Krakow by acknowledging, "Not many shows can say that they've gotten that far, so I'm happy to be participating in a part of it. And there's so much more to tell with Hope Valley."
Perhaps hinting at her behind-the-scenes role, Krakow also noted that she's excited to see more "feel-good stories" in the future since those are especially popular with the show's fans. In a separate interview with ET, Krakow made it clear how much she appreciates the entire crew's efforts too, shouting out the show's writers and even set dressers for truly making every moment sing.