The Lifetime Movie That Stars Ben Affleck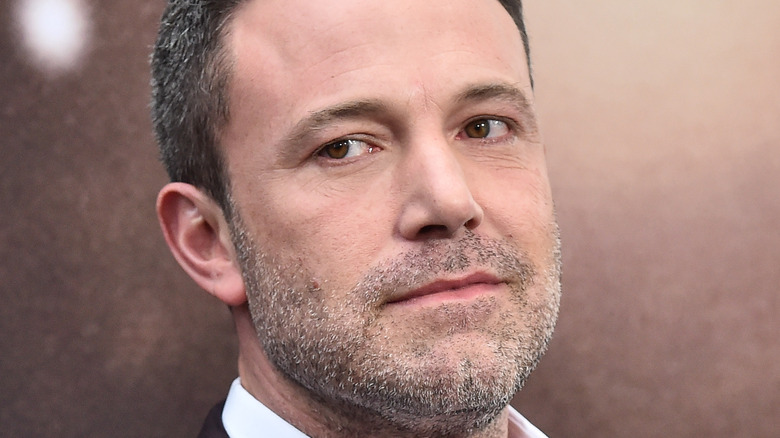 DFree/Shutterstock
Ben Affleck has had a fascinating career trajectory, from nabbing an Academy Award alongside longtime buddy Matt Damon for their "Good Will Hunting" screenplay, to collaborating multiple times with indie filmmaker Kevin Smith, trying his hand at playing superheroes Daredevil and Batman to mostly dismaying results, and finally re-emerging as an auteur in his own right by directing Best Picture winner "Argo" (via CNN). 
And yet, plenty of people know Affleck predominantly as Mr. Jennifer Lopez, a role he's arguably been perfecting for over a decade after reuniting with and finally marrying his former love in 2022 (via Harper's Bazaar). These days, Dunkin' Donuts #1 customer probably doesn't pay too much attention to what people think or say about him, but back when he was still establishing his career the "Chasing Amy" star was very eager to prove his worth in Hollywood.
As a result, Affleck appeared in lots of roles you've probably long forgotten about — the "Buffy the Vampire Slayer" movie? Really? — including a weepie Lifetime original. 
The young star appeared as a teenager struggling with family issues
According to Redbook magazine, a fresh-faced Ben Affleck played a moody teenager in 1991's "Daddy." As the title suggests, the TV movie follows a family in turmoil after the mother up and leaves them "to find herself." Based on the Danielle Steel novel of the same name, the flick also features Wonder Woman herself, Lynda Carter, alongside "Boy Meets World" breakout Matthew Lawrence, and "Dallas" star Patrick Duffy. Affleck's character, meanwhile, was helpfully also named Ben. 
In an interview with KQED, Carter looked back on their time working together, gushing, "I did a movie with Ben! I love him." She continued, "We had a great time together and I adore him." Although "Daddy" was one of the "Good Will Hunting" star's earliest roles, as CNN points out, Affleck actually started his career as a child actor in an educational show on PBS entitled "The Voyage of the Mimi." He even met soon-to-be BFF Matt Damon on set. 
Funnily enough, the part came about by chance because Affleck's mother knew the casting director and recommended her son. Clearly, it got the gears moving and, all these years later, Affleck is worth an impressive amount as a result. 
Ben Affleck doesn't feel the need to explain himself anymore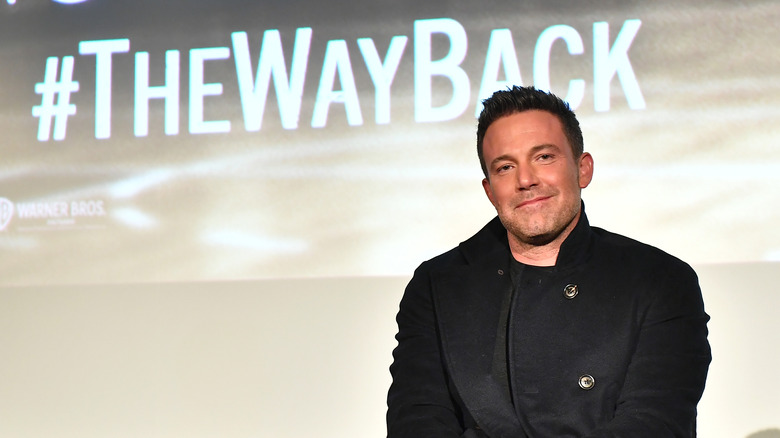 Paras Griffin/Getty Images
As Ben Affleck acknowledged in an interview with the Los Angeles Times, growing older has gifted him a whole new perspective on life. "The common thread I've found from the people I know who've turned 50 who are the happiest is that they've stopped worrying so much about what other people think," he explained. "When you hit 30, you think, 'Now I've figured it out,' then you hit 40 and you're like, 'I had no idea.' Now, when I think about being in my 20s, I wonder, 'How was my brain distinguishable from a gorilla's at that age?'"
The prolific actor, director, writer, and producer has clocked decades in the entertainment industry, but Affleck still felt the need to prove himself following highly-publicized missteps including "Batman v Superman: Dawn of Justice" and "Justice League." Now, he's content to only take part in projects that make sense for him. During a chat with Matt Damon for EW, Affleck, who reunited with his "Good Will Hunting" pal on "The Last Duel," espoused the significance of their relationship. 
As Affleck noted, "This friendship has been essential and defining and so important to me in my life. There were a few critical times, which are private and I don't want to share, but where your support was so profoundly meaningful to me that I don't think I would've been able to be successful without it."