The Time 'Happy' Singer Pharrell Williams Pulled Off Eyeliner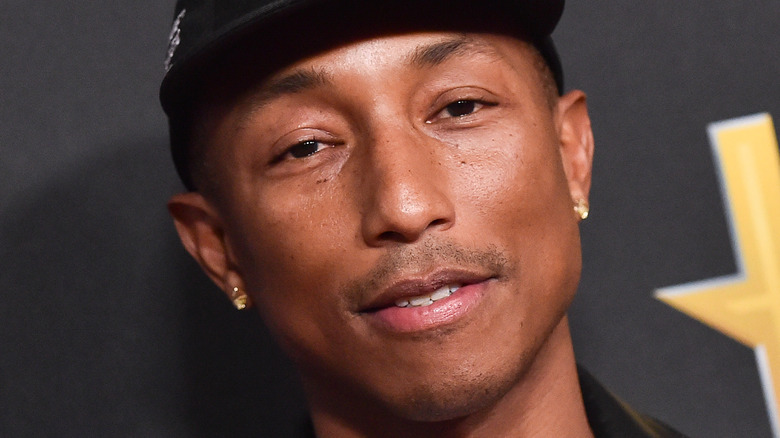 DFree/Shutterstock
It seems that the strict lines of gender roles are continuing to be blurred. For years, boys were dressed in blue, and girls were dressed in pink, with gender roles and expectations passed down to kids even at young ages. But times are quickly changing, and it's less taboo than ever for boys to want to wear makeup. Men have worn makeup throughout the years, whether to take on a character like the iconic band members of KISS or to be camera-ready for television. 
Actor Johnny Depp is known as one of the kings of masculine makeup, even earning an award from the Make-Up Artists and Hair Stylists Guild for his enthusiasm for onset makeup in 2014, according to Elle. "Makeup and hair artisans agree that Johnny Depp is a wonderful selection to receive our first Distinguished Artisan Award," the president of the guild, Susan Cabral-Ebert, said. "He, probably more than any other actor working today, uses the skills of our members to delineate his characters." But the actor isn't the only male star in Hollywood to take makeup to the streets.
Pharrell Williams strutted the Paris streets in eyeliner in 2014
Hip-hop, R&B, and pop musician Pharrell Williams rocked a thick coat of dark eyeliner while strolling along the streets of Paris in 2014. In a look that didn't shy away from going over the top, Williams donned a blue jacket over a kimono and a t-shirt with a matching blue hat. The Daily Mail took note of the "Happy" singer's guy-liner after his Paris appearance alongside his wife in October 2014. Other outlets noticed, too. Glamour was a fan of the singer's look, writing, "That man can really wear some liner." We agree.
Pharrell Williams has been a style trendsetter for more than a decade. Before venturing into makeup, Williams was known for his colorful and eclectic outfits, like a 2002 look that paired a graphic tee with a white Sherpa jacket, via Complex. His street style has always impressed fans and fashion lovers.
Pharrell Williams is a bonafide fashion icon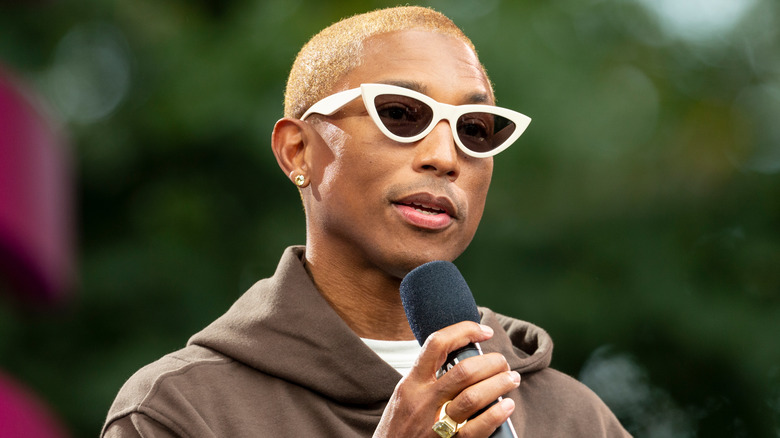 Lev Radin/Shutterstock
Few musicians can claim to be style royalty, but Pharrell Williams should be one of them. His decades-long career has included many phases, per W Magazine. From fur coats to tracksuits to even womenswear, Williams has had the ability to make items once outlandish more mainstream. He's collaborated with multiple brands, including Louis Vuitton, Moncler sunglasses, and Adidas, according to Vogue France.
In June 2016, fellow hip-hop legend Kanye West awarded Williams with the Fashion Icon Award, according to Vogue France. West discussed personal style with Williams in a 2020 GQ interview, saying, "I think one of the things that you, Pharrell, inspired in me was this fearlessness to break the mold. You're the inspiration. Before I wore a pink polo you were wearing a pink polo. That lineage is mapped out and proven, and you can go from then all the way up to the moment we have in culture now. You broke down the doors in fashion for us."