Here's How You Can Dine Like The Characters On When Calls The Heart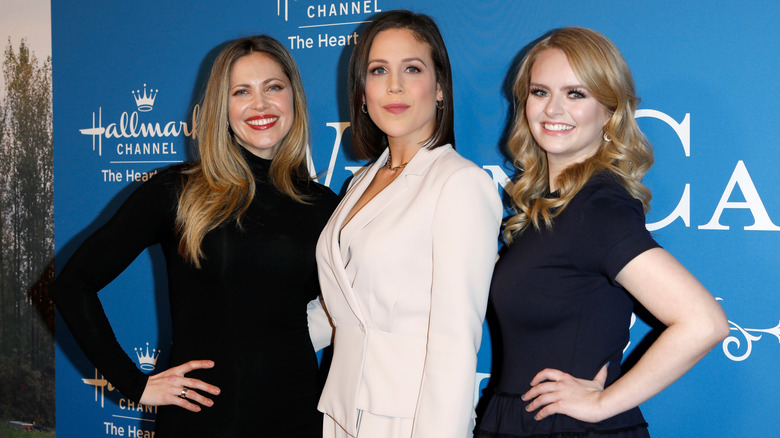 Kathy Hutchins/Shutterstock
We may receive a commission on purchases made from links.
"When Calls the Heart" is one of the best Hallmark Original Series, and indeed one of the channel's most successful too. According to a press release, the show, which debuted in 2014, saw a huge increase in viewers for its ninth season, which culminated in May 2022. Aside from "earning the #1 spot among original scripted series on entertainment cable," the Erin Krakow-led period drama boasted an average of 2.9 million viewers per episode across key demographics.
Unsurprisingly, Deadline confirmed in June, just a month after the Season 9 finale aired, that "When Calls the Heart" would be coming back for a tenth season. As Lisa Hamilton Daly, the executive vice president of programming at Crown Media Family Networks, enthused in a statement, "There are many more stories still to be told about the lives of the beloved characters in this series and we cannot wait for everyone at home to tune in to see what unfolds."
Hearties, as diehard fans are lovingly known, have been dedicated to following the exploits of Krakow's sweet schoolteacher and single mother, Elizabeth, and her dalliances with the dashing Nathan (Kevin McGarry) and Lucas (Chris McNally) since the very beginning. And for those looking to feel even closer to their favorite characters, the "When Calls the Heart" cookbook is a total must.
Hearties from all over the world contributed their recipes
Hearties rejoice; the hit Hallmark drama has inspired its very own cookbook so we can eat just like the characters themselves. According to Goodreads, "Dining with the Hearties" offers 100 different recipes sourced from diehard fans of the show, from all over the world, to give an authentic experience befitting Elizabeth and her friends. 
Included in what is considered a great gift for Hearties and home chefs alike are "appetizers, side dishes and salads, main entrees, breads and desserts" all themed around "When Calls the Heart." The show is built on solidifying relationships through eating together, so it stands to reason a dedicated cookbook would appeal to long-time fans. 
Available for purchase from Amazon, starting at $12.66, the book has an overwhelming amount of five-star ratings at the time of writing, with one UK based reviewer enthusing it contains, "Lovely recipes, especially when you enjoy 'When Calls the Heart!'" A Canadian buyer described it as "amazing" and noted, "The recipes are super easy" to follow. 
However, one American user did point out that the recipes are all fan-submitted, rather than being taken from the show itself, which could cause confusion among prospective shoppers.
When Calls the Heart gained popularity thanks to its kindness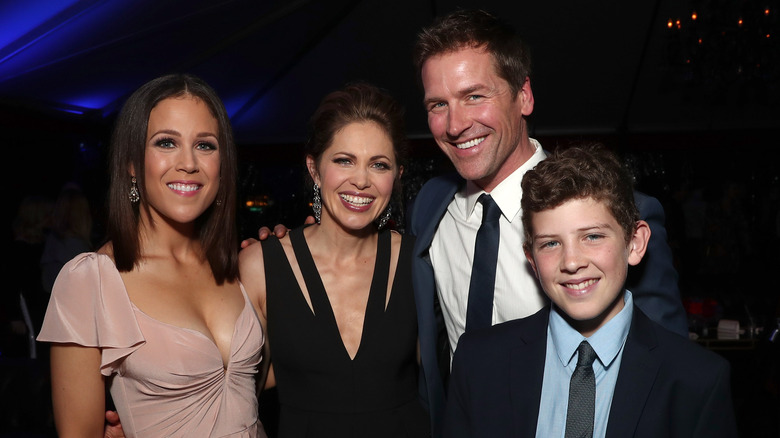 Todd Williamson/Getty Images
"When Calls the Heart" is based on a book series, so a cookbook was the next logical step in its evolution. As Pop Sugar reported, the show surged in popularity during the pandemic but its staying power has more to do with the fact it's "completely sincere in its insistence that people are good and kind at heart, no matter what they've done in their past." 
Likewise, "It's not edgy, subversive, or self-aware. It's a Hallmark card come to life," which is why viewers have flocked in their droves to "When Calls the Heart." In fact, Heavy notes that, former showrunner John Tinker — Lindsay Sturman ("Supergirl") took over for Season 10, per Deadline — admitted he wished the scene of Nathan being hit by a horse wasn't included, because he found it "jarring." 
Tinker explained, "It's a little unsettling, and I don't — I'm not going to speak for the other writers — but I typically don't like sending people off to bed upset." His comments speak to just how sweet-natured of a show "When Calls the Heart" really is. Naturally, then, fans are eager to cook up some of that good feeling in their own homes too.