Is Hallmark Bringing Back A Popular Canceled Series?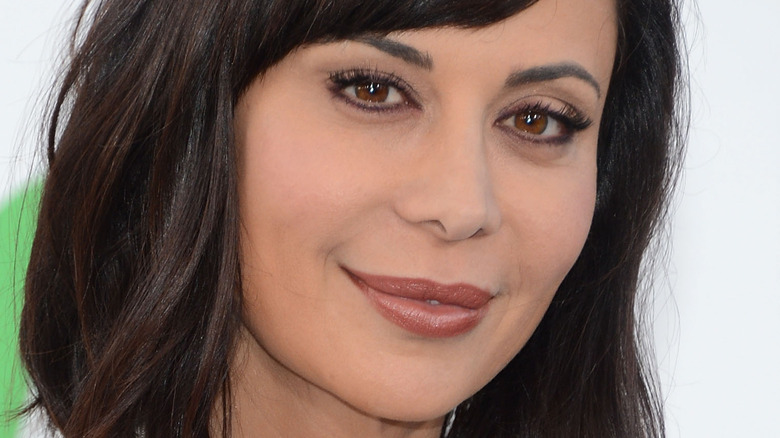 Jason Kempin/Getty Images
Cassie Nightingale and her magic entered our universe in 2008 with the Hallmark Channel original movie, "The Good Witch." When she opened the Bell, Book and Candle shop, we were hooked, and the network responded to our requests for more, more, more. They gave us seven additional movies, including "The Good Witch's Family" and "The Good Witch's Wonder," as noted on the Hallmark Channel website.
Finally, In 2015, the Hallmark Channel gifted us with a weekly dose of the goings on in Grey House and Middleton, with the debut of "Good Witch," the series (per IMDb). The star of the movies, Catherine Bell, kept her role as Cassie and was joined by James Denton playing Dr. Sam Radford. The series ran for seven seasons before Hallmark Channel canceled the show, with the series finale airing in July 2021 (via Deadline).
"'Good Witch' has enchanted viewers for over a decade with eight original movies, in addition to the seven-season series," Deadline reported Randy Pope, Senior Vice President of Programming & Development, as saying. "We thank our leads whose chemistry and talent make 'Good Witch' such a beloved and uniquely special viewing experience ... and the entire cast and crew for their dedication and hard work."
The stars of Good Witch give gratitude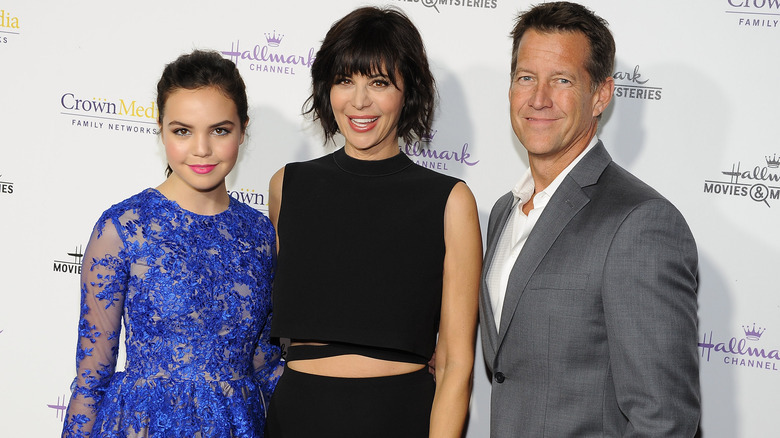 Angela Weiss/Getty Images
With the cancellation of "Good Witch," the stars of the series shared their experiences and gratitude for their time spent in Middleton. Catherine Bell posted a tribute to Instagram, sharing, "I am so grateful for 7 seasons... and 13 years (of movies) of being a part of 'Good Witch,' working with the KINDEST and most talented, cast & crew, producers, network! It has always felt like family." She gave a tribute to her character, Cassie Nightingale, and added "I know we will all miss the 'Good Witch' and all the amazing characters and stories."
James Denton, who played Cassie's love interest, Dr. Sam Radford, released a statement to Deadline, saying, "I've been very fortunate to have been on other long-running series, but 'Good Witch' was special. The fans were so devoted to the show and I'm disappointed for them... The cast was the nicest collection of wildly talented people I've ever been around."
Bailee Madison, who underwent a stunning transformation during her five seasons on the show as Cassie's daughter Grace, paid tribute in a Twitter post. "I feel so fortunate to have been able to bring Grace to life for 5 wonderful years, and am so grateful to have been a part of the joy that filled homes," she wrote.
Will there be a Season 8 of Good Witch?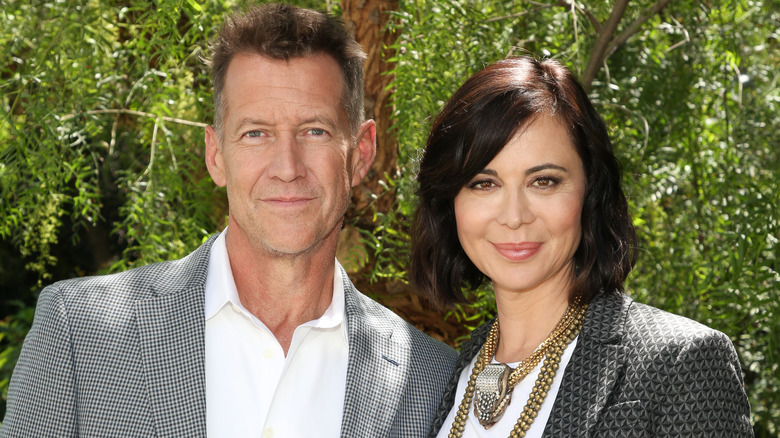 Paul Archuleta/Getty Images
Hallmark has given multiple hints that the adventures of Cassie may not be over. When the top-ranked Hallmark original series ended in 2021, TVLine reported a Hallmark rep said, of the possibility of forthcoming "Good Witch" projects, "Catherine Bell, James Denton, and Katherine Barell, among others, are members of the Hallmark Channel family, and we are in discussions on future projects."
This was hopeful news, as fans (Hallmark calls them Goodies) were disappointed with the cancellation of "Good Witch," and expressed their wishes for more positive magic. One seemed to sum up the popular opinion when they commented on Catherine Bell's Instagram, "I have loved it from the beginning and wish it could go on for a few more years."
More hope sprung up during the Television Critics Association summer press tour in August 2022 when TVLine reported Hallmark Media Executive Vice President, Programming, Lisa Hamilton Daly shared, "As far as 'Good Witch,' I think we're always interested in thinking about what we can do with our most popular IP," she teased, then added, "I can't announce anything specific about that." 
While everyone would love it if their favorite magical show returned to the airwaves, as of this writing there has been no official announcement on whether or not "Good Witch" will return for a Season 8, or when there might be another movie. For now, we can only live in hope.