Hallmark Star Jaicy Elliot Talks About Body Positivity And Romance In Style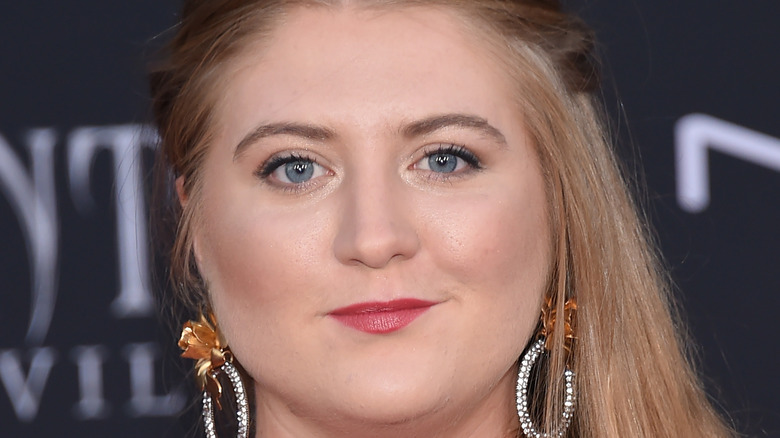 DFree/Shutterstock
The Hallmark Channel releases a near-constant stream of new content each year. In fact, 40 new holiday movies will air in 2022 alone (via Variety). This is in part made possible by Hallmark's quick filming schedule. According to recurring Hallmark actress Lacy Chabert — this year marks her 30th movie with the studio — shooting happens over a period of just 15 days. As she told Insider, cast members "eat, breath, and sleep the movie." Though "it's intense," Hallmark has everything down to a science.
One of Hallmark's newest movies is "Romance in Style," a fashion-forward story starring "Grey's Anatomy" actress Jaicy Elliot. Elliot's first on-screen role came in 2017 when she was cast to play hospital intern Taryn Helm on TV's favorite doctor drama. She's also starred in "Station 19," ABC's "Grey's Anatomy" spinoff (per IMDb). Believe it or not, Elliot spent her childhood in France before moving to Los Angeles. As noted by Wide Open Country, she received formal acting training at Paris' Cours Florent, a school that's previously hosted Diane Kruger and Sebastian Roché. Now that she's made headlines leading her own widely-praised romance movie, her work with the studio is far from over. Elliot is set to appear in yet another Hallmark original in November 2022, "My Southern Family Christmas."
'Romance in Style' is all about forward-thinking fashion
Hallmark's "Romance in Style" first premiered in August 2022 (via Parade). It follows Ella (played by Jaicy Elliot), a plus-size designer hoping to make clothing more accessible for all women. While working at a top fashion magazine and dreaming up designs on the side, Ella meets the publisher's son, Derek. Together, Ella and Derek work together to introduce more styles to the often-limiting world of fashion, per the Hallmark Channel. "I used to love Cinderella as a kid," Ella explains in the film. "But, you know, she never looked like me. I want to change that."
Actress Jaicy Elliot, just like her Hallmark character, is an advocate for body positivity. According to TV Fanatic, the actress felt as if she and Ella were "kindred spirits." Elliot respects Ella's ability to "unapologetically be herself," something that she's also worked on — thanking your body has proven benefits. Over recent years, the actress has seen TV and film gradually shift to more accurately reflect American audiences. "We're seeing it change with movies like 'Romance in Style,'" Elliot told TV Fanatic. But there's still a long way to go. "In the movie, Ella says a lot that the average American woman is size 16," explained the "Grey's Anatomy" star. "It's time that we acknowledge that and move forward in our perception of what's beauty and where it comes from."
Jaicy Elliot kept some of her 'Romance in Style' costumes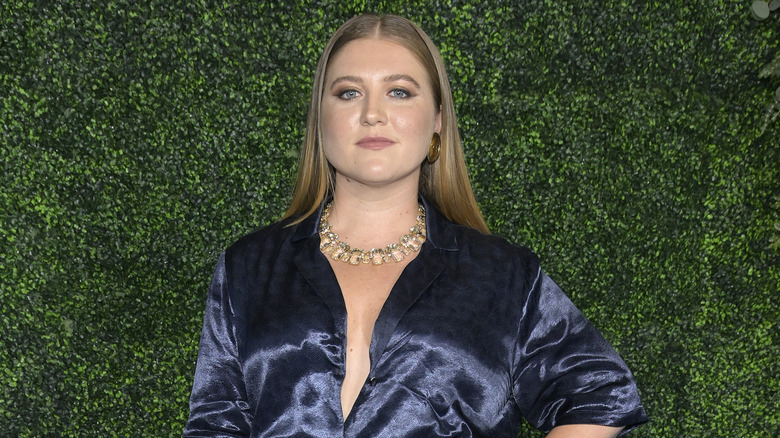 Michael Tullberg/Getty Images
Ella's unique fashion sense in "Romance in Style" was thanks to wardrobe designer, Quita Alfred. "She and her team were so quick with ideas, and their creativity had no bounds in terms of what they could do," Jaicy Elliot told TV Fanatic. The design team used the same fabrics throughout the movie because, according to Elliot, "it was important for us to make it feel like we were entering [Ella's] world and her different perspective on what something could look like." The "Station 19" star liked the outfits so much that she kept some of them. "I believe there were 21 in the movie," said Elliot — a lot considering filming only took two weeks (via TV Fanatic). By the end of the production, the actress was able to grab a few of her favorites from the set.
"Romance in Style" marks a positive change for Hallmark, a channel that has been criticized in the past for its lack of racial and sexual representation, per Insider. As reported by Bustle, Crown Media is looking to introduce more LGBTQ characters after facing public backlash. 2022 will see the release of "The Holiday Sitter," the first Hallmark film with queer leads (via Gay Times).