William And Catherine's Children Had A Cheeky Response To Seeing Their Old Engagement Photos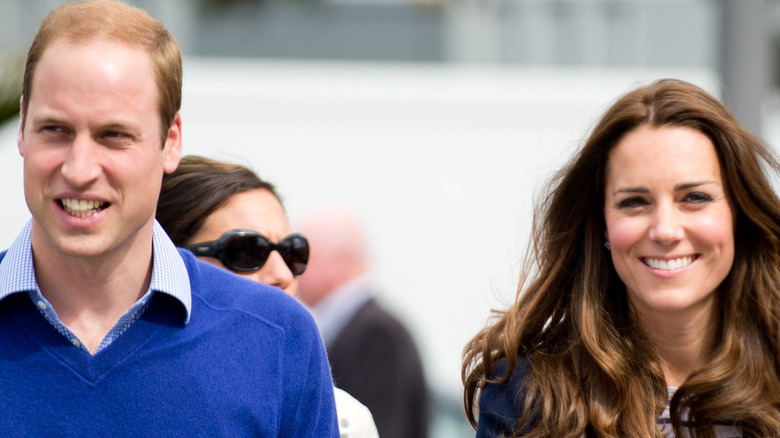 Shaun Jeffers/Shutterstock
It's hard to remember a time before William, Prince of Wales, and Catherine Middleton, Princess of Wales, were married. The power couple has become a favorite among royal fans and experts alike, via Marie Claire.
Royal expert Richard Fitzwilliams, shared how much the public has grown to love the Prince and Princess of Wales with the Daily Star. "Catherine has not only been wonderfully supportive but has also grown in confidence, especially as a speaker. They are also the world's most glamorous royal couple," he shared.
The pair tied the knot in 2011 after a long courtship. According to Us Weekly, Kate and William began dating in 2001 after meeting in college. They got engaged the year prior after a vacation in Kenya. Kate shared that she wasn't surprised he popped the question, as the couple had been discussing marriage for a while prior.
Their engagement made waves in the royal world, but no one had a better reaction to the event and the photos that followed than their children.
The couple's kids didn't hold back on their commentary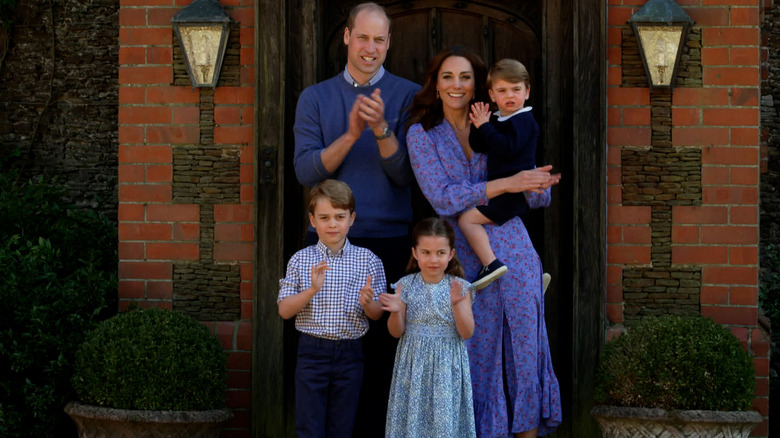 Comic Relief/Getty Images
When Prince William and Princess Catherine Middleton of Wales got engaged in 2010, three years after a brief breakup, fans were thrilled, via Town and Country. William's proposal was beautiful and romantic, Kate shared, and special engagement photos would follow.
While fans of the family were thrilled with the beautiful engagement photos, even dawning memorabilia with the photos on it. A fan captured a moment between Kate and someone with a piece of that memorabilia in a TikTok video, where the princess could be heard telling the group the candid reaction those photos have gotten from the couple's three children.
In the short video, Kate can be heard saying, "Oh my goodness, is that from our engagement?" when looking at an item a fan had. "We always laugh about this. Although we've been married for 11 years, we've been together for double that, so it's extraordinary," she shared.
Then, she added the sly remarks her children had when they saw the photos. "The children look back at the photos and say, 'Mummy, you look so young!'" Kids really do say the darndest things!