Jinger Duggar Vuolo Surprised Fans By Attending An Unexpected Concert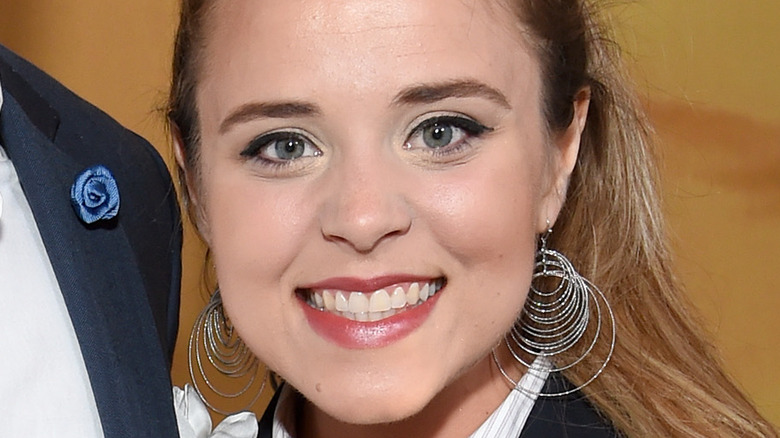 Michael Kovac/Getty Images
When "19 Kids & Counting" first aired, people were fascinated by the efficient way the Duggars maintained both a happy family and an orderly house. But viewers were equally obsessed with Jim Bob and Michelle Duggar's faith-based choices and the restrictions they placed on their children. The Duggars kept to a dress code that forbade pants and sleeveless tops for girls, and the boys were coached to look down at the ground if an immodestly dressed woman was passing by (via People). 
The junior Duggars all learned to play musical instruments early in life, but their choice of music was strictly limited to classical pieces and gospel numbers. As daughter Jessa once put it (via E! Online), secular music is all about "promoting sex, drugs, all that type of stuff." The senior Duggars also banned dancing for fear that it might stir up lust.
Many of the 19 children are now grown and out of the house, and some have strayed somewhat from their upbringing. Jinger Duggar Vuolo, considered the rebel of the family, still maintains her Christian faith while living by more relaxed social rules. She freely wears pants and tank tops and has abandoned her rural Arkansas home for a more exciting life in L.A. with her husband. Fans also recently learned that Jinger's taste in music has broadened.
Jinger Duggar Vuolo's music taste has evolved
In a short video she posted to her Instagram account, Jinger Duggar Vuolo announced, "Went to a Michael Bublé concert with my fave @jeremyvuolo." Sure enough, the clips show that the couple saw the "Haven't Met You Yet" star from the upper deck of the Crypto.com Arena in Los Angeles. Fortunately, the huge video screens on stage ensured that the audience got a good view from every seat.
From anyone else, this news wouldn't be a huge deal — but from a Duggar daughter, this was a departure as major as Jinger's decision to break her family's rules and wear pants. There were plenty of Bublé fans in the comments section, who applauded her choice of singer. More significant, though, was the recognition from her family. Sister Joy Duggar Forsyth gave it a like, while sis Jessa Duggar Seewald said, "Such a fun date night!" An even bigger rave came from her cousin Amy Duggar King, who has been outspoken in her criticism of Jim Bob Duggar (via Celebrity Cheat Sheet). "So glad you are finally experiencing a whole new world of music – love this for you!!" King said. "Growth + Freedom!"
The senior Duggars haven't publicly commented on their daughter's music choice, but one can imagine they might have some reservations. They might also be distressed to hear that Mr. Bublé is known to use some R-rated language in his act, according to Billboard.