The Surprising Way Jill Duggar Dillard Is Teaching Her Children About Diversity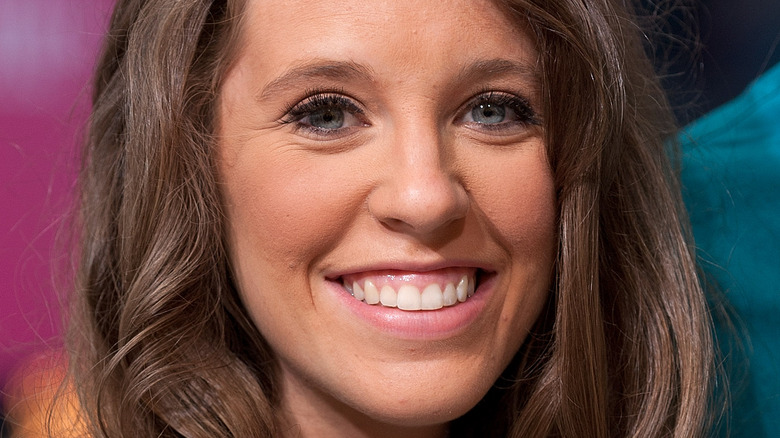 D Dipasupil/Getty Images
It's no secret that Jill Duggar Dillard had a strict upbringing. As devout independent Christian Baptists, her parents, Jim Bob and Michelle Duggar, did not allow their 19 children to watch television or use the Internet. In addition, kissing, hand-holding and other physical signs of affection were not permitted until marriage, and their daughters couldn't wear pants, show their legs in a dress or skirt, or read romance novels, per The U.S. Sun.
But after her marriage to Derick Dillard, Jill began to break away from her parents' ultra conservative ways. The couple now have three sons — Samuel, Israel, and Frederick — and Jill has explained that she and Derick are raising their children differently than her mom and dad. Her kids attend public school and are allowed to watch television, although they do try to limit screen time, per US Weekly. Jill and Derick have also decided to teach their children about sex at an early age. "We definitely want our kids also to have the ability to protect themselves," Jill told US Weekly. "Knowledge is power and you would be amazed at a three and five-year-old — our kids now — just learning about their body."
Their more progressive parenting stance also extends to educating their sons about diversity, with Jill showing off some of the books they recently took out from their local library.
The Dillards picked up children's books on diversity from their local library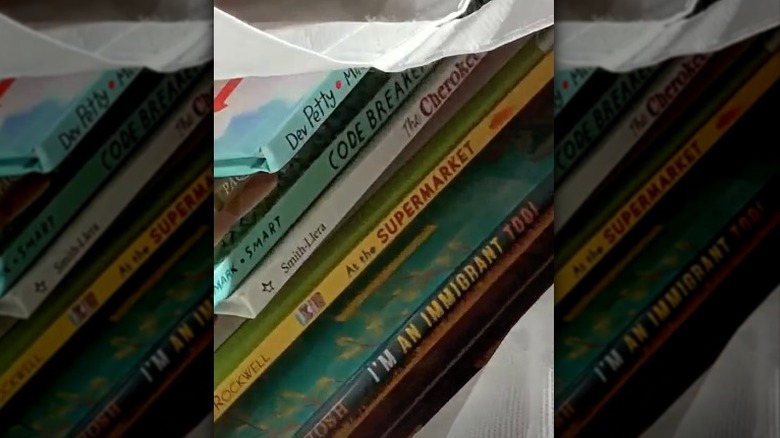 D Dipasupil/Getty Images
Jill Duggar Dillard's Instagram Stories showed some of the children's book selections they took from their local library, which included books about immigration, the Cherokee tribe, and a woman who cracked Nazi codes — all very different from the books she grew up with while being homeschooled by her parents, Jim Bob and Michelle Duggar. 
The Dillards have been estranged from her parents since Derick accused Jim Bob of withholding money from his children. Jill also admitted during a Q&A on their YouTube page that she has kept her distance in order to protect her own mental and emotional health. However, she and Derick — and their children — do spend time with Jill's sister Jenna and her family, which includes husband Ben Seewald and their kids, per Hello! And Jill FaceTimes with sister Jinger in order to keep in touch.
"We definitely feel like we're in a healthy place now for our family and have control over our lives," Jill said, according to OK Magazine. "Certain people are more supportive than others. I think it ebbs and flows with a family of that size. Every family has drama, and so when you've got that many more people giving opinions or whatever, it can get crazy."