How Much Money Do Fitness Trainers Make?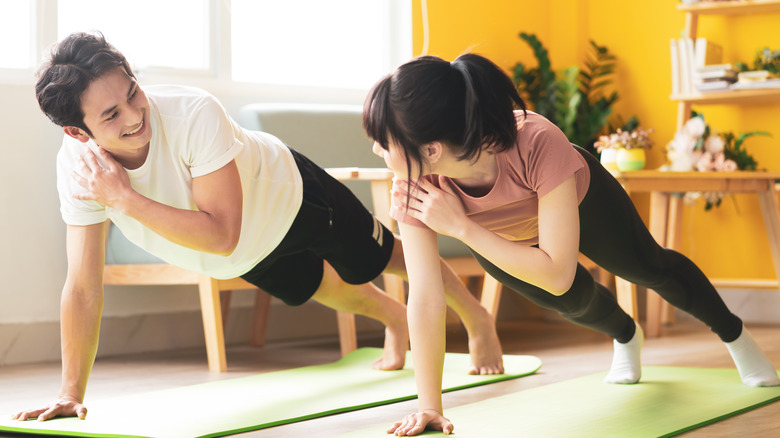 TimeImage Production/Shutterstock
If you're an avid fitness devotee, you've likely considered a career doing what you love and leading others on the path of health. Caring for your body with consistent movement and core strengthening isn't always easy to do independently, so these mentors are valued by many in both the gym and home. From creating custom fitness regimes to providing nutritional advice, trainers are there for you no matter where you stand with your fitness goals. Whether it's weight-lifting, running, yoga, pilates, or the latest trends in fitness, such as LISS training (low-intensity steady state), they'll share everything you need to know and make sure you're aware of what may be ruining your workouts, showing support and motivation along the way.
While there isn't a legal requirement stating fitness trainers must hold a certification (via The National Law Review), it's a wise choice to obtain a credential and many gyms will likely require their trainers to do so. Almost any path you take as a fitness trainer will also require that you be certified in first aid and CPR (via liveaboutdotcom). Keep in mind most people work out in the early mornings or after work, which consequently means your professional life as a fitness trainer will happen outside of the typical 9-5 hours.
How to find the best fitness trainer certification programs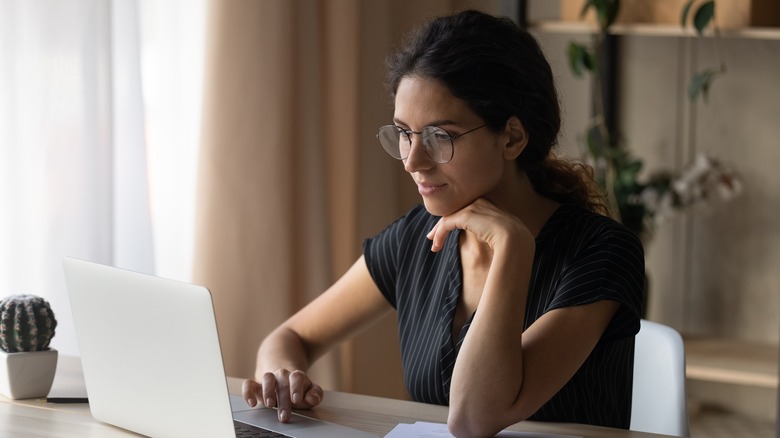 fizkes/Shutterstock
There are countless certifications out there, so be sure you're selecting a credible program to ensure your success as a fitness trainer. Kristie Alicea, CPT, NCSF, ACE, AFPA, and co-founder of ABC Fit Collective told Business Insider, "You should look for a nationally accredited certification: One that has a curriculum that focuses on anatomy, science, trusted methodologies, and movement patterns." She also warns that a strong program won't be quick. "No program should promise that you can get certified in a day," she says.
According to Shape, the best overall fitness trainer certification program is through the National Academy for Sports Medicine for its self-paced curriculum and high success rate for employment after certification. Plus, it's all online.
Be sure to choose a program that fits your lifestyle and is the logical bridge to where you want to end up in your career, whether it's working in a well-known and established gym or as an entrepreneur, creating your own fitness training practice.
What you'll make as a fitness trainer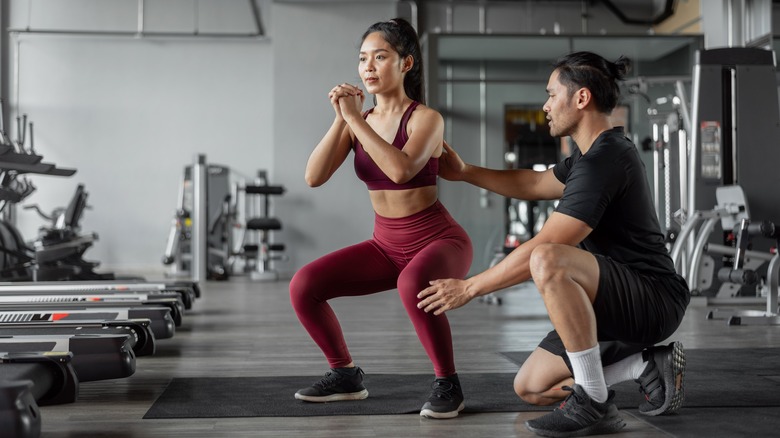 Sarayut Sridee/Shutterstock
According to liveaboutdotcom, the average pay for fitness trainers in the U.S. in 2019 was $19.42 per hour or $40,390 annually. However, Indeed states that the national average salary for fitness trainers in 2022 has risen to $26.39 per hour. Location, education, and certification can all impact this growing number.
If you choose to build your fitness trainer career under the helpful arm of a bigger gym, you'll likely enjoy benefits such as insurance, higher customer volume, and more stability. On the flip side, being your own boss has many perks. You can design your own schedule and have the potential to bring in more money, as you don't have to hand over a percentage of your earnings. The right fit is different for everyone, but whichever avenue you take to lead others to their healthiest selves is a path worth taking.