The Fashion Icon Shirley MacLaine Played In A Lifetime Movie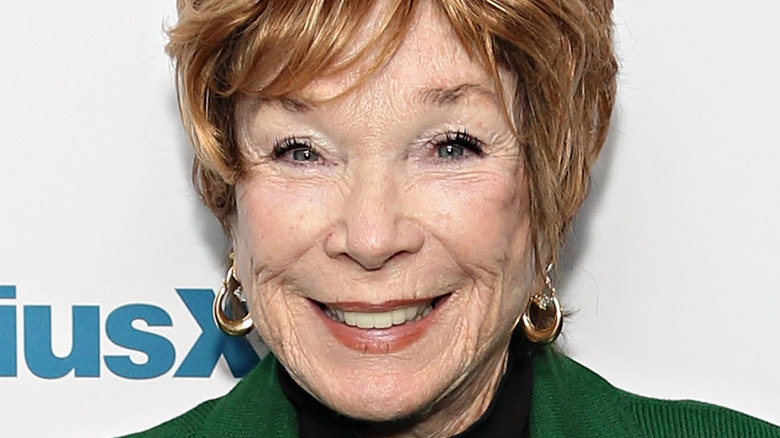 Cindy Ord/Getty Images
Shirley MacLaine is a living legend. Her decades-long career includes starring roles in everything from "Terms of Endearment" to "Steel Magnolias," alongside stealing scenes with her take-notice cameos in "Only Murders in the Building" and "Glee." During a chat with W magazine, MacLaine clarified that she actually started out as a dancer. And, to this day, the actor carries that discipline with her.
"I can barely walk now. [But] my mentality, my work ethic, everything about my sense of being efficient and all that — dancer. Never lost it," MacLaine said. "Don't know what diva means, don't know what keeping people waiting means. I don't like the feeling of that. I'm a team player basically in my head." In fact, she credits her staying power with being easy to work with.
As MacLaine told Variety, she simply wants to work hard to fund her travels and endless curiosity. "So when I think about my life, I'm not sure I wouldn't put the travels a bit above show business," she said. 
It's interesting, then, that MacLaine played one of the most legendary divas in history when she took on Coco Chanel herself for Lifetime.
The legendary actor portrayed Coco Chanel in Lifetime's titular biopic
Redbook confirms that the iconic Shirley MacLaine played fellow icon Coco Chanel in Lifetime's titular 2008 biopic, which charts her fascinating rise from an orphan with nothing to her name to one of the most recognizable and beloved designers in fashion history. Directed by Christian Duguay, the movie also stars Malcolm McDowell and "Friends" star Cosimo Fusco, among many notable French actors. 
"Coco Chanel" garnered a 67% audience rating on Rotten Tomatoes. "Very beautifully made," wrote one user, while another gushed, "Shirley MacLaine as Coco Channel was wonderful." In an interview with the Los Angeles Times, MacLaine opined of the iconic designer, "She was tough and she never backed down. She never married. She was rude, hurtful. ... She was 73 when she got so popular, and she was always reinventing herself."
Plus, MacLaine was thrilled to get to keep some of her chic outfits from the movie. "I am so grateful that I now have a small hunk of Chanel wardrobe from the film that will go anywhere," she said. Funnily enough, Audrey Hepburn was the one who originally introduced the actor to the brand Chanel, and she even encouraged MacLaine to take on the role.
Shirley MacLaine found inspiration in the designer's approach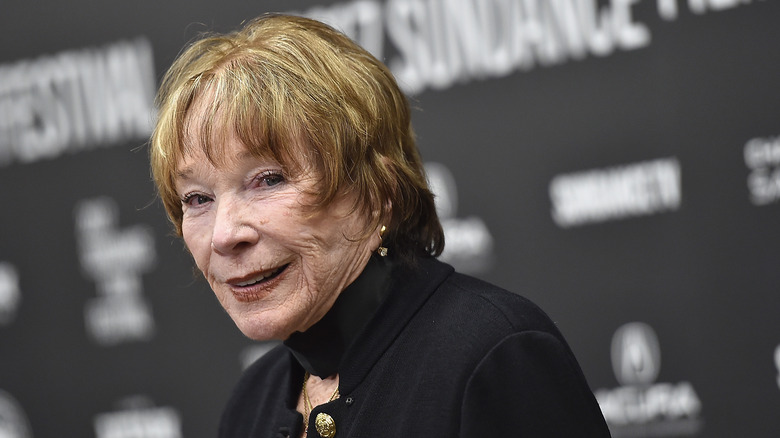 Alberto E. Rodriguez/Getty Images
According to W magazine, Lifetime's "Coco Chanel" finds Shirley MacLaine convincingly making many grand proclamations while in character. As the actor put it, "She wouldn't talk, she would pronounce." In fact, MacLaine saw the way Chanel spoke as "like delivering a lecture — that's what she did. So, yes, I suppose I do fit right into that." The actor also added knowingly, "She never smiled in her life."
As the legendary star told the Los Angeles Times, when Audrey Hepburn encouraged her to play the designer someday, it was because she saw a connection between the two women. MacLaine explained, "She saw this high spirit in me. Someone who does whatever she wants, no matter what anybody thinks. If anything interferes with my inner peace, I will walk away."
Like Chanel, MacLaine knows precisely who she is and no longer feels the need to apologize for it. Speaking to People about refusing to retire, the actor reasoned simply, "I want to be a spokesperson for older women."