Amanda Schull On What It Was Like Working With Brennan Elliott On Hallmark's Marry Go Round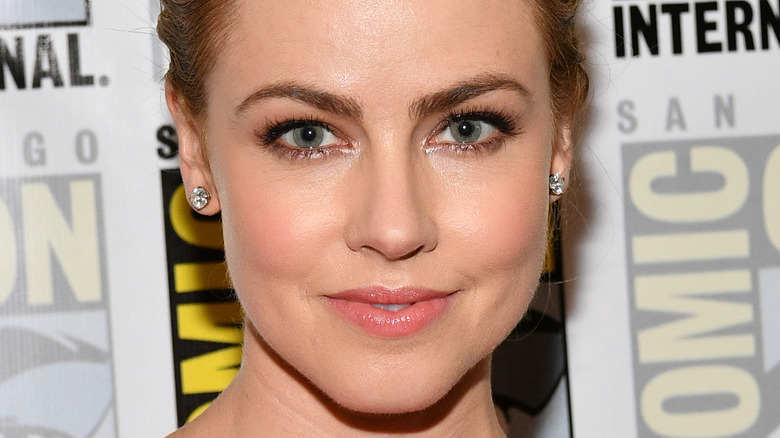 Dia Dipasupil/Getty Images
Hallmark's new film "Marry Go Round" brings us "Suits" alum Amanda Schull as Abby Foster, a successful executive and soon-to-be wife of the man of her dreams. Things go south when she finds out that there was an issue in her divorce process and she is still legally married to her high school sweetheart, Luke, played by "Strong Medicine"'s Brennan Elliott (via Hallmark Channel). A recipe for disaster, perhaps? 
Both Schull and Elliott are well-known names for Hallmark fans, as they have starred in multiple productions such as "Love, Once and Always" and "Cedar Cove" respectively. Before becoming a Hallmark star, Schull was a professional ballerina with the San Francisco Ballet, an experience that help her land her first acting role in "Center Stage" (via Wide Open Country). After her debut, the American actress dived into a diverse range of projects, from drama to sci-fi including a role in "Pretty Little Liars." Eventually, she has found her way into becoming one of Hallmark's beloved movie leads and is now starring "Marry Go Round" alongside one of network's most popular faces.
Amanda Schull feels admiration for Brennan Elliott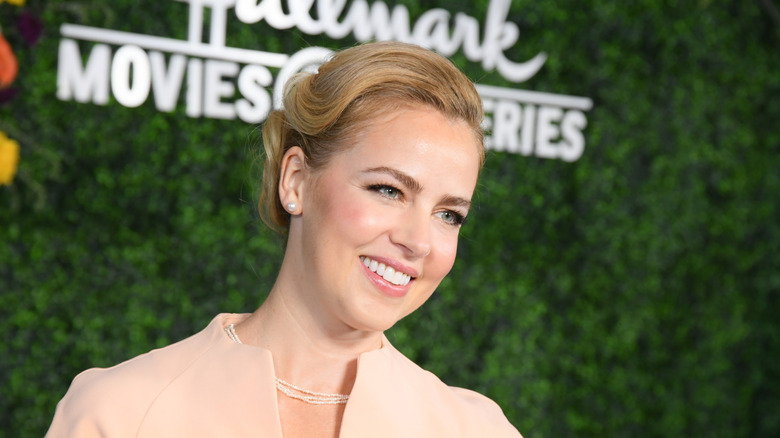 Michael Tullberg/Getty Images
Every new Hallmark production comes with its own challenges and "Marry Go Round" was no exception, as Amanda Schull revealed in an interview with WNYPapers. "I think what was initially really appealing about this one, was it had some heavy material," she said. "I don't know that people necessarily think of me when it comes to something darker, but I get excited by it. I love it. I love a little bit more of a challenge."
This was an appealing project for Schull as it demanded being both emotional and vulnerable. "I'm drawn to things that just seem more honest. It's possibly easier for me, maybe given my career history, I guess, with 'Monkeys' and stuff, that just being a little bit more emotional is appealing to me," she told WNYPapers. Next to her in this emotional journey was Brennan Elliott, who Schull considers "wonderful for a number of reasons." "I think what defined Brennan's performance, for me, was just his acceptance and willingness to be very authentically vulnerable; and not try to fake it or force it or push it — and that's not always easy for men," the 44-year-old actress told the outlet.
How does Elliott feel about Schull?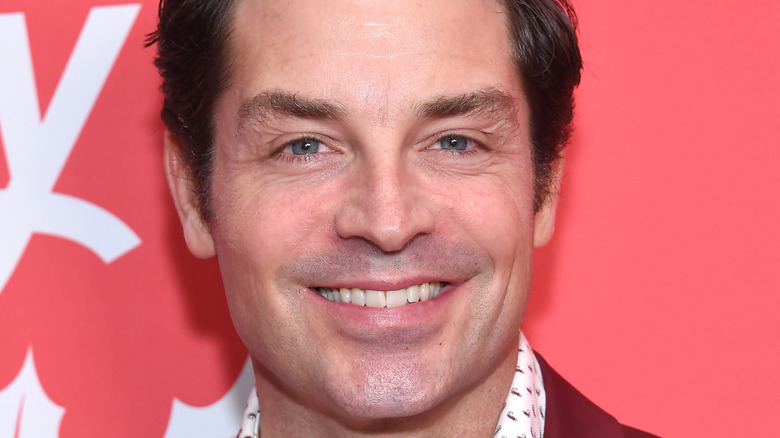 DFree/Shutterstock
Amanda Schull has made clear her admiration for Brennan Elliott's performance in multiple instances, including a recent interview with TV Fanatic. "[Elliott] chose to be beautifully open. And so it could have been ordinary, and he chose to make it extraordinary," she attested. The American actress continued by diving into what it was like to have Elliott as a scene partner. "He is giving and considerate and thoughtful, and prepared. Some of the work isn't easy; it's emotionally challenging, but he makes it so enjoyable," Schull said. 
It seems that the sentiment of admiration is mutual between the "Marry Go Round" co-stars. In a Q&A with Hallmark Channel, Elliott referred to his co-star as "the amazing Amanda Schull" and proceeded to talk about some of his favorite scenes and fun off-camera moments which included her. "I have not done a movie in a while where I laughed more," the Hallmark Channel fixture said. "The great thing about these Hallmark movies that fans don't see, it's not only the content you're watching but what goes behind the scenes. It becomes a family, there's a lot of love and respect and fun."