The Time Days Of Our Lives' John Black Thought He Was A DiMera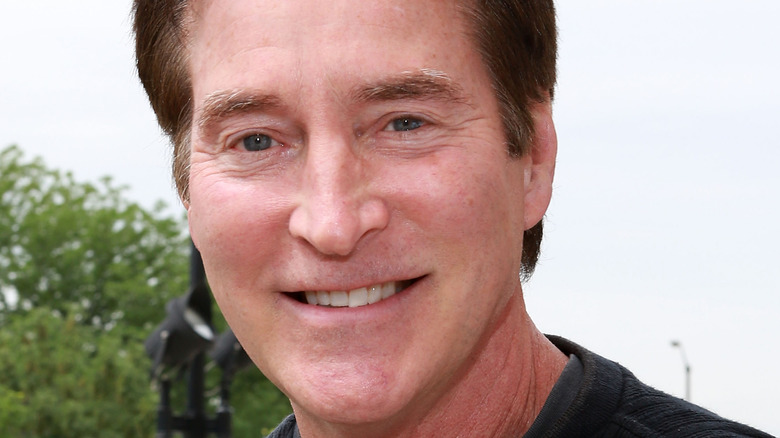 Robin Marchant/Getty Images
John Black's life has always been a mystery to "Days of Our Lives" viewers. The character — played by Drake Hogestyn — was first introduced in 1985 when he came to Salem as a mystery man with his face bandaged, per Soap Central. John was forced to have plastic surgery due to injuries and befriended Dr. Marlena Evans (Deidre Hall) at the time. The two began to bond and eventually, Marlena started to think that John could be her presumed dead husband, Roman Brady. John went along with Marlena's hunch and the two fell madly in love. They even got married. However, when the real Roman (Josh Taylor) returned to Salem, John's life became very complicated.
He assumed the name of John Black, not knowing anything about his family or his background. John eventually found out that he was once a soldier for villain Stefano DiMera (Joseph Mascolo), who had brainwashed him, per Soaps in Depth.
Over the years, fans have watched John struggle with his identity and not knowing where he came from. However, he's had many theories and tried to find his true family for most of his adult life. Thankfully, he built a family of his own by having two children, Brady and Belle, and marrying the love of his life, Marlena.
John was originally thought to be a member of the Alamain family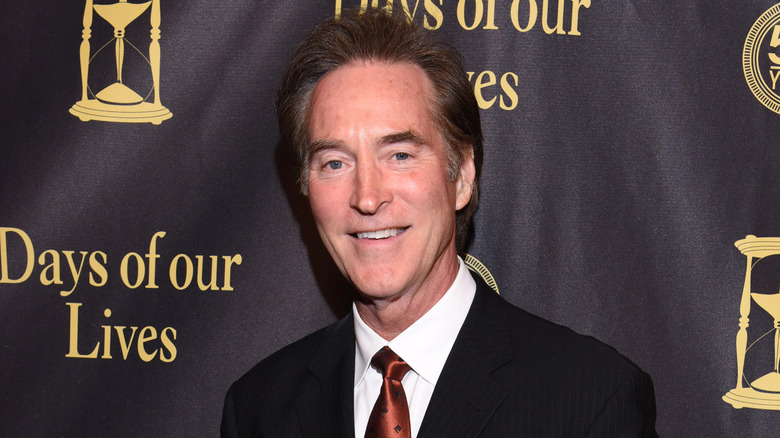 Vivien Killilea/Getty Images
Through the decades, "Days of Our Lives" viewers watched as John Black searched for his real parents. While married to his first wife, Isabella Toscano, John learned that he was a member of the Alamain family. John found out that his real name was Forrest Alamain and that he was the biological brother of the evil Lawrence Alamain, as well as the family of Vivian Alamain, who had a decades-long reign of terror in Salem. John was told that Stefano DiMera had brainwashed him to believe he was Roman Brady as part of his revenge plan against the Brady family, per Soaps in Depth. John struggled to find his way in the Alamin family, and they never seemed to feel like a true fit for him.
As the years went on, John continued to look for answers about his past and was even brainwashed by Stefano again to become his mercenary a second time (via Soap Central). Thankfully, John's memories were restored this time around and he reunited with his family back in Salem following the traumatic event. John's life has been filled with ups and downs and so many unanswered questions, and after years of believing he was a member of the Alamain family, more information about his background and his connection to the DiMera family emerged.
John was told he was Stefano DiMera's brother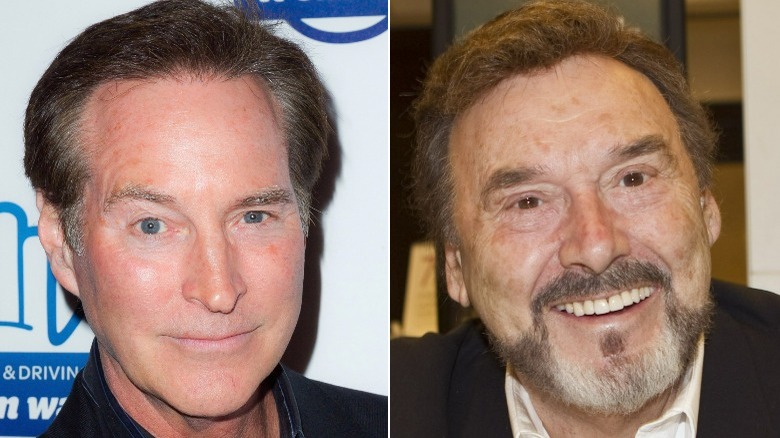 Skip Bolen & Rodrigo Vaz/Getty
During a 2008 storyline that explained the history of the DiMera and Brady feud, "Days of Our Lives" fans learned that Stefano DiMera's father, Santo DiMera, had fallen in love with Shawn Brady Sr.'s sister, Colleen Brady (via Live About).  The two had an affair while Santo was married to Stefano's mother, and Colleen had become pregnant (via Soaps). She later went into hiding and gave birth to the child, a boy whom she named Ryan. Once Colleen was found in Ireland, she revealed to John Black that he was her and Santo's son and the half-brother to Stefano. Colleen also confessed that her affair with Santo is what started the Brady/DiMera feud. John was completely shocked, but also relieved that the mystery behind his past was seemingly uncovered.
However, in 2014, John was still digging into his past and discovered that Colleen Brady and Santo DiMera were not his biological parents, as their child died after birth, per Soaps in Depth. Sadly, this put John back at square one, having debunked theories that he was a DiMera and an Alamain. John still doesn't have answers about his identity and may never truly know who his parents and other family members are.
Fans are still holding out hope for official answers about John's parentage and are eager to one day find out the truth about John's life before he turned up in Salem.