Reba McEntire's Tribute To Loretta Lynn Will Leave You In Tears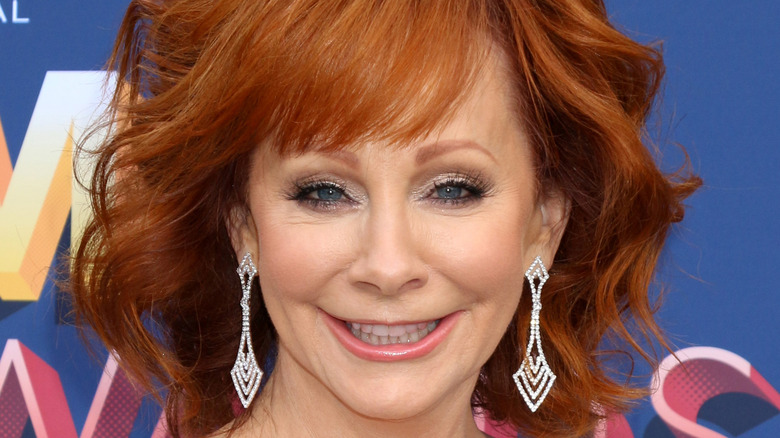 Kathy Hutchins/Shutterstock
Country music legend Loretta Lynn died in her sleep at her home in Tennessee at the age of 90. With her decades long career, she left a mark on country music and influenced any number of other artists, including Reba McEntire. In a behind the scenes video for "Still Woman Enough" — which was a song Lynn recorded with McEntire and Carrie Underwood for what would be Lynn's final studio album — McEntire said that she learned from Lynn to be strong and to stand up for herself. McEntire also raved about Lynn's place in music history, saying, "She is the most special thing country music [...] has ever had."
Lynn's impact on McEntire even extends to her pre-show ritual. In the documentary "Loretta Lynn: Still a Mountain Girl," McEntire said she sings Lynn's "If You're Not Gone Too Long" as her warm up song. So it makes sense that upon the news of Lynn's passing, McEntire made a touching tribute to a woman that meant so much to her.
Loretta Lynn was Reba McEntire's friend and inspiration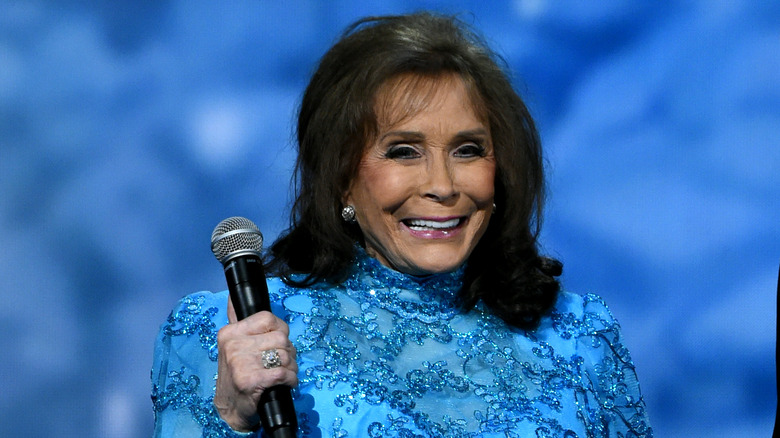 Rick Diamond/Getty Images
Reba McEntire posted a photo of herself and Loretta Lynn on Instagram in the wake of the country icon's passing, writing, "I always did and I always will love Loretta. She was always so nice to me. I sure appreciate her paving the rough and rocky road for all us girl singers." McEntire also wrote about how much her mother and Lynn were alike, noting that they were both "strong women, who loved their children and were fiercely loyal." McEntire's mother passed away in 2020 at the age of 93, according to Wide Open Country.
McEntire further wrote that she was glad her mother had passed away before Lynn "so she could welcome Loretta into the hollers of heaven!" McEntire envisioned the two of them chatting about their lives and country music in heaven.
Of her 50th studio album "Still Woman Enough," released in 2021, Lynn spoke about how it felt to have McEntire and Carrie Underwood sing with her: "I am just so thankful to have some of my friends join me on my new album. We girl singers gotta stick together," she said, as noted by Southern Living. The country icon will be missed.