The Reason King Charles Was Allegedly Jealous Of Kate Middleton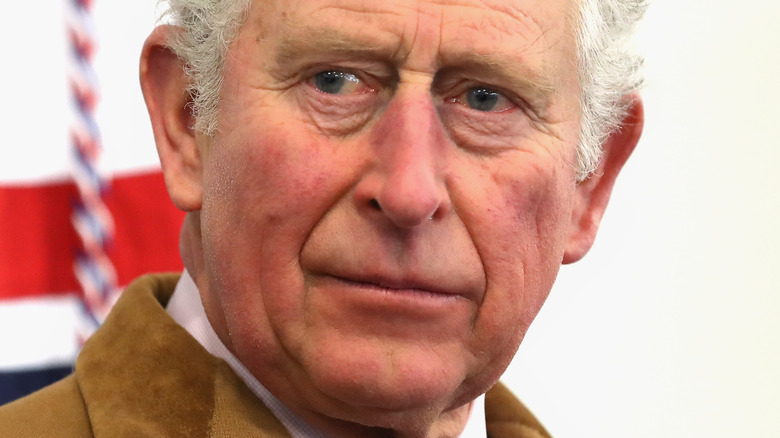 Chris Jackson/Getty Images
When William, Prince of Wales, and Catherine, Princess of Wales, got engaged in 2010, they had been dating for about eight years. Their engagement was met with a great deal of support from family and friends, including William's father, King Charles. At the time, Charles said that he was "delighted" to hear that his son was getting married, according to The Guardian. "They have been practicing long enough ... it makes me feel very old," he joked. Meanwhile, Camilla, the queen consort, was also elated with the news. "It's brilliant, isn't it? It's absolutely wonderful," she said. 
In a post-engagement interview, Kate shared that her father-in-law-to-be was "very, very welcoming and very friendly." There had been some rumors, however, that there was friction between King Charles and Kate and those rumors continued after William and Kate's 2011 nuptials, according to the book "Rebel Prince: The Power, Passion and Defiance of Prince Charles" written by Tom Bower. According to a 2018 report by PopSugar, Bower made claims that Charles felt "threatened" by his new daughter-in-law. The reason? Charles allegedly felt that William and Kate's "rising popularity" didn't bode well for him. Flash forward to 2022, and we have another claim made by a different author.
Author claims King Charles was 'irritated' by the attention Kate Middleton's dresses would receive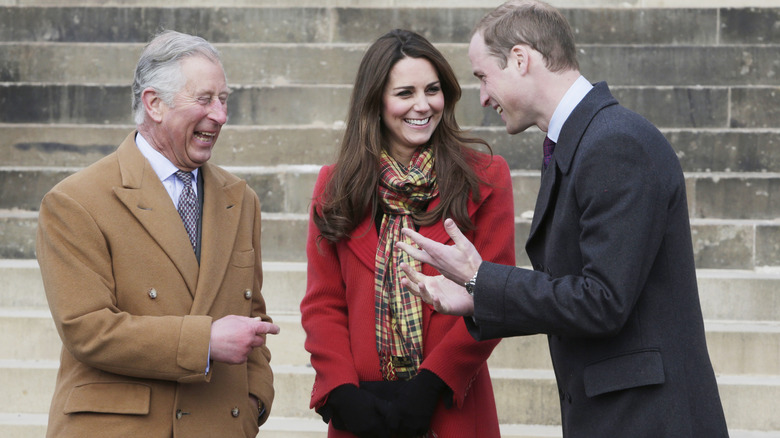 Wpa Pool/Getty Images
In October 2022, royal expert Katie Nicholl released a new book titled "The New Royals." The book has quite a bit of insight into the royal family and provides a sort of behind-the-scenes look into some of the happenings that are often rumored but never discussed by the monarchy. One of the things that Nicholl wrote about was King Charles' relationship with Princess Diana and how she began receiving quite a bit of media attention for her style and fashion, which is something Charles wasn't used to. "Her star immediately eclipsed her husband's, causing early fractures in their relationship. The diligent, sensitive, and status-conscious Charles found it hard to understand. He could not see that in the new media age, being a royal-born prince and future king was a lesser currency than his wife's megawatt beauty and disposition," Nicholl claims in her book.
As one might imagine, the incredible media attention that has surrounded Kate Middleton is similar. Nicholl writes that Charles "was sometimes irritated that Kate's frocks got more media attention than his good works. He also had been hurt by not seeing as much of his Cambridge grandchildren as he might have liked." Now that he is king and his son is next in line to inherit the throne, it seems as though Charles is ready and willing to take on the task at hand, perhaps leaving the past in the past.