The Truth About The Drama Surrounding The ColourPop X Harry Potter Collection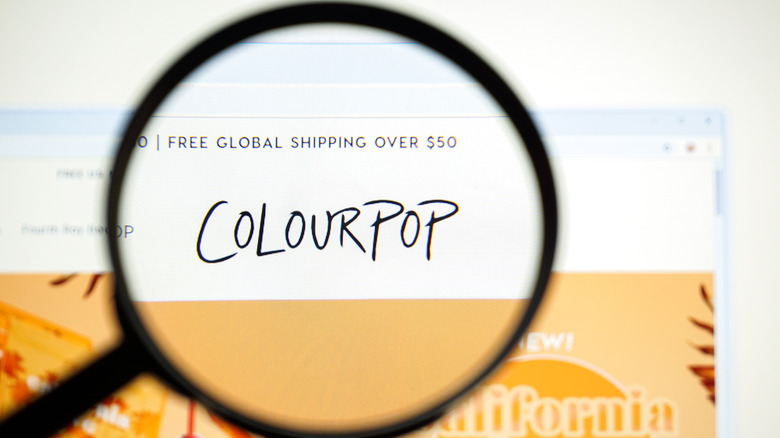 OleksandrShnuryk/Shutterstock
Cosmetics company ColourPop is known for its out-of-the-box collabs and bold color choices. ColourPop has previously collaborated with companies like Disney on several occasions, including on the Bambi X ColourPop collection, proving that it knows what it's doing when it comes to creating fun makeup collections. 
However, its latest collection, a makeup extravaganza based on the immensely popular "Harry Potter" series, has drawn some sharp criticism. The collection itself is comprised of 15 individual products, as well as 11 sets (via ColourPop). Ranging from lip glosses to an eyeshadow palette with 20 shades, the vibrant colors are inspired by the four "Harry Potter" houses — fiery Gryffindor, cunning Slytherin, patient Hufflepuff, and clever Ravenclaw. The products are also named after iconic characters like Hermione Granger, Ron Weasley, Luna Lovegood, and, of course, Harry Potter himself.
On the surface, the collection appears to be every "Harry Potter" fan's dream. So, why has it been stirring up controversy, and should you avoid buying it?
Members of the beauty community are unimpressed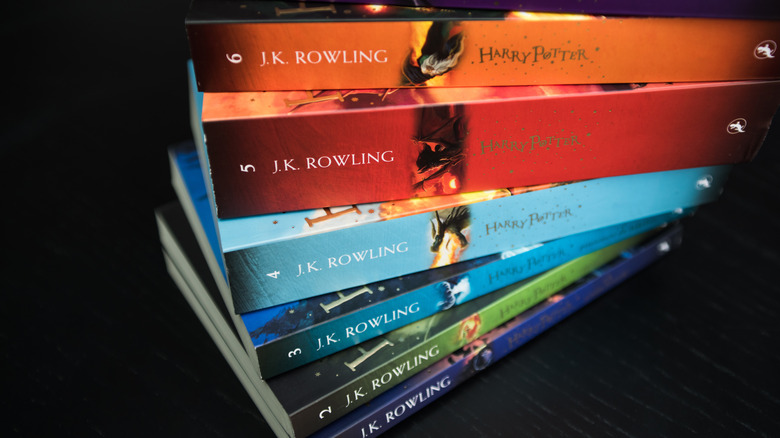 Rizar el pixel/Shutterstock
According to Temptalia, ColourPop's decision to collaborate with the "Harry Potter" series has caused huge disappointment for fans. The main reason for this disappointment is that J.K. Rowling, the creator of the infamous wizarding franchise, has come under fire in the past few years for her comments about trans people (via Glamour). Many trans people considered these comments hurtful and transphobic, especially coming from a popular author.
Moreover, considering that ColourPop is a company that has outwardly supported the LGBTQIA community on several occasions, its decision to affiliate itself with Rowling is leaving fans with cold feet (via Rolling Stone).
Beauty influencers were also left outraged by ColourPop's decision. As outlined by Business Insider, trans makeup artist Lilly Teel, who boasts an impressive 106,000 followers on TikTok, tweeted, "Bye ColourPop. Won't be using you anymore." Additionally, influencer Chrissy Chlapecka, who has 5 million followers on TikTok, expressed her disappointment in the brand's decision to create a "Harry Potter"-inspired collection.
Fans are struggling to reconcile their feelings
ColourPop has somewhat addressed this backlash. Responding to a comment on the "Harry Potter" launch announcement via its Instagram account, the company stated, "This release is our most highly requested (it has been asked for almost weekly by our community!) and as you know, we are here to create magic for you all by listening, and responding to, what our community dreams of." The company also reassured fans that it would continue to support the LGBTQIA community as it had done in the past.
The collection has also received positive feedback in terms of product quality and creativity. Allure called the ink liners "truly spectacular" and noted that it thought the collection would sell out quickly. StyleCaster also mentioned the expected popularity of the collection, though reviewer Elizabeth Denton did cheekily quip that she would "try to forget about the author." 
As of now, the collection is still available to purchase if you wish to get your hands on it and create some truly magical Halloween looks in "Harry Potter" style.