Josh Duggar's Wife Anna May Be Finally Ready To Do The Unthinkable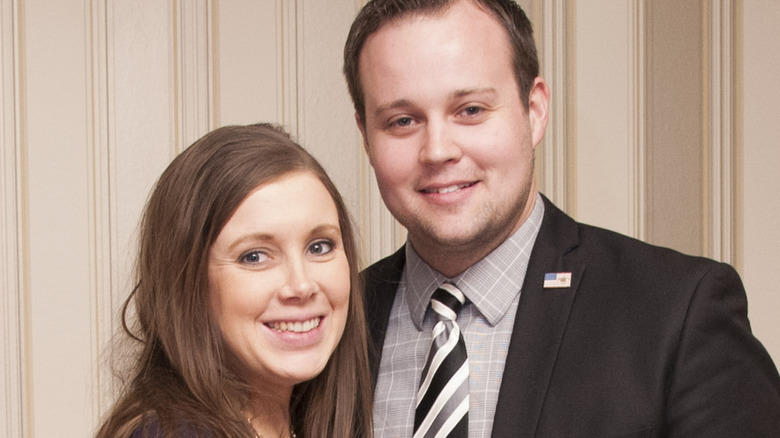 Kris Connor/Getty Images
The following article contains references to the sexual abuse of children.
Once upon a time, Josh Duggar seemed to embody his famous family's clean-cut lifestyle. He was the first of his 19 siblings to get married, and followed his parents' example by having six children in a short span of time (via In Touch Weekly). He even became a lobbyist for the Family Research Council, an organization with conservative views on marriage and family. That all changed with the revelation that the one-time star of "Counting On" had allegedly molested several of his sisters, cheated on his wife, Anna, and admitted to viewing pornography. Several years later, Josh was convicted on charges of receiving and possessing child sexual abuse material, and was sentenced to more than 12 years in jail. Now, Josh is living a restricted life in a Texas federal prison, with plenty of chores to keep him busy during the day (via TMZ). 
However, Anna seems to be the one who is suffering the most from this series of scandals. The young mom of seven — she gave birth to little Madyson Lily during her husband's trial — is unemployed and reportedly lives on a compound owned by her in-laws, Jim Bob and Michelle Duggar. With Josh's apparent net worth plummeting to just $5,000 (via Celebrity Net Worth), it would seem that Anna is dependent on the kindness of family to get by. Now comes word that she may be contemplating a shocking move.
If you or someone you know may be the victim of child abuse, please contact the Childhelp National Child Abuse Hotline at 1-800-4-A-Child (1-800-422-4453) or contact their live chat services.
A source says Anna is contemplating divorce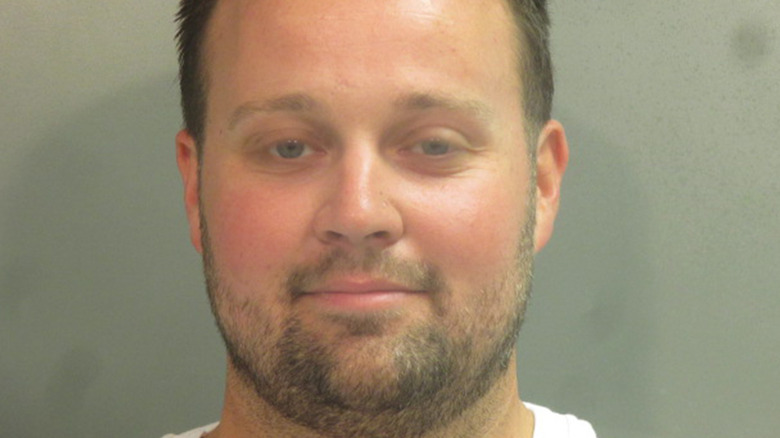 Handout/Getty Images
Josh and Anna Duggar both belong to a conservative Christian sect which frowns upon divorce. Couples in crisis are advised to seek spiritual guidance and try to work things out (per Distractify). However, an unidentified source recently told In Touch Weekly that Anna is just about ready to defy her church's teachings. "Anna doesn't want to get her hopes up, and while he'll always be the father of her children, she's not sure if there is a future with Josh," said the insider. "As far as I know she still communicates with Josh, but in her heart, all she has left is her children and her faith." 
Anna Duggar is really feeling the strain now that her husband is in prison. She can only visit Josh in prison for four hours a month, and physical intimacy is limited to brief hugs and kisses (per The U.S. Sun). That, combined with Josh's crimes and the strain of raising seven children alone, reportedly has brought her to the breaking point. Another In Touch Weekly notes that Anna has removed her social media accounts, and a source says that she is ready to "check out and forget everything about this nightmare."
Cousin Amy Duggar King has been outspoken about urging Anna to move on. She once posted on Instagram, "The only people you would upset by leaving are the ones willing to sacrifice you and your children's safety to protect Josh and his secrets."