Hallmark Channel's Crown Media Family Networks Are Officially Renamed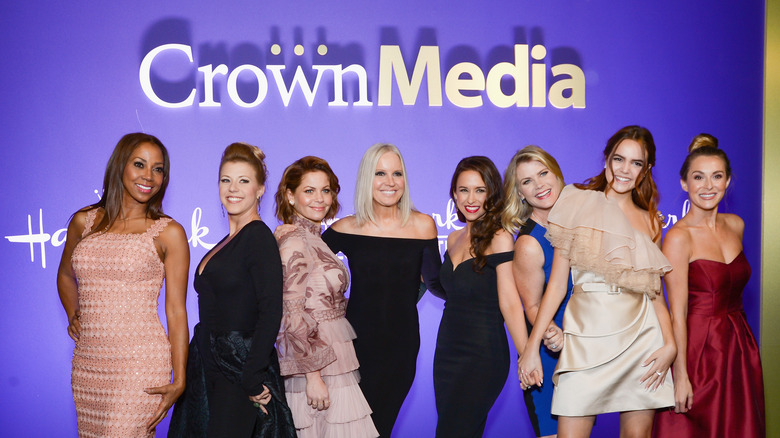 Tara Ziemba/Getty Images
The Hallmark Channel has become must-watch television, with the network attracting as many as 80 million viewers during its annual Countdown to Christmas event, which features nothing but holiday entertainment from the end of October into the new year.
Hallmark has had a long journey to its present state. It evolved from two religious cable companies and featured mainly faith-based programming until 1995 when Tele-Communications Inc. rebranded it as The Odyssey Network, reducing its religious programming for original shows. By 1998, The Jim Henson Company and Hallmark Entertainment became involved, giving way to kid-focused shows, original movies, and the development of holiday films.
After several rebrands, the Hallmark Channel emerged in 2001 after it was bought by Hallmark Cards, Inc. The company is divided into four subsidiaries: Crown Media Family Networks (cable channels), Hallmark Greeting (cards, wrapping paper), Crayola (art supplies), and Crown Center (real estate). Under its new ownership, the Hallmark Channel added some original programming, including "What Calls the Heart," "Home and Family," and "Good Witch" — and increased its super popular holiday programming.
The Hallmark Channel's popularity just keeps growing. It finished the second quarter of 2022 as the second most-watched entertainment cable network in total day viewers among women 18+, and is No. 1 on weekends, per Deadline. It's not surprising that the company has decided to rebrand and put the Hallmark name front and center.
Crown Media Family Networks is now Hallmark Media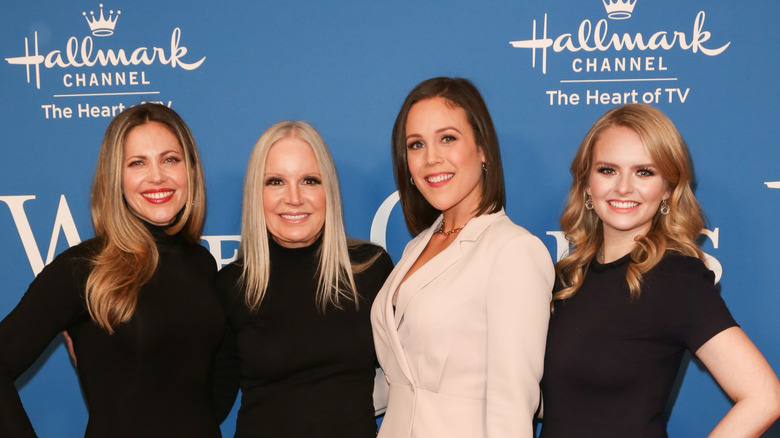 Paul Archuleta/Getty Images
Crown Family Media Networks has announced that it has officially changed its name to Hallmark Media, which encompasses Hallmark Channel, Hallmark Movies & Mysteries, Hallmark Drama, and Hallmark Movies Now. The move will align the network more closely with its parent company, Hallmark Cards. 
"The iconic Hallmark brand and our purpose-driven mission to help people lead caring, connected lives full of meaningful moments will drive everything we do," Wonya Lucas, president and CEO, said in a statement. "The beloved Hallmark brand is associated with positivity, kindness, celebrations, and traditions—all of which are the underpinnings of our content and core values. With these attributes as our foundation, it only makes sense that our company name lead with the Hallmark brand."
The rebranding was first revealed during the Television Critics Association summer press tour, with both Lucas and executive vice president of programming, Lisa Hamilton Daly, explaining that the change will also tie in with the company's future plans, including the launch of Mahogany, partnerships with Crayola, and an increase in diversity, both on and off-screen.
Hallmark is looking forward to the future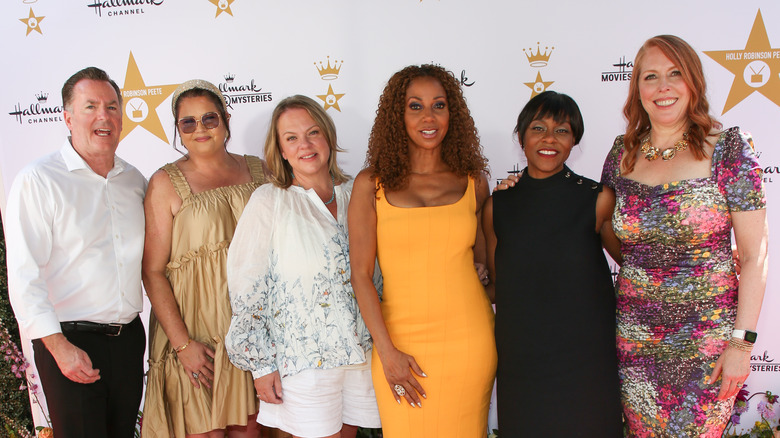 Paul Archuleta/Getty Images
Although the Hallmark Channel lost some of its biggest stars, including Candace Cameron Bure, Danica McKellar, Trevor Donovan, and Jen Lilley — to rival GAC Family, executives are not worried about Hallmark's future. "We've kept a lot of our talent under options, say for Christmas movies. We're looking for new talent all the time. I think there's a lot of talent out there that we've worked with in the past that GAC is now working with, but I think that we also are constantly trying to evolve the talent pool that we're working with," Lisa Hamilton Daly, executive vice president of programming, said at the Television Critics Association press conference. "We have, I think, retained almost everybody that we're really excited to have."
Lacey Chabert signed an exclusive deal to star in and executive produce movies and other content for Hallmark and its other platforms over the next two years, according to Variety. Other actors who have signed deals with Hallmark include Jonathan Bennett, Holly Robinson Peete, Andrew Walker, Heather Hemmens, and Luke Macfarlane, per CinemaBlend.
And of course, Hallmark is ready to launch its Countdown to Christmas for 2022, which will include 40 new movies on Hallmark Channel and Hallmark Movies & Mysteries starting October 21. This year, the slate will feature a Hanukkah-focused movie, as well as the network's first holiday movie with a lead LGBTQ+ couple, per Entertainment Weekly.