The Home Edit's Clea Shearer And Joanna Teplin Talk Their New Podcast - Exclusive Interview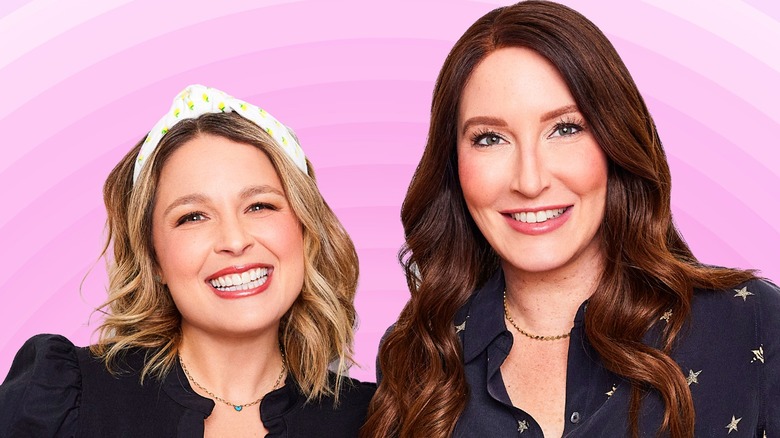 Sony Music Entertainment
Whether you're a minimalist, maximalist, or somewhere in between, our home space is something that matters to all of us. But sometimes, storage piles up, the dust collects itself, and we're using parmesan cheese that expired four years ago. We've all been there — but we also sometimes don't even know where to start when it comes to organizing and trying to take pride in where we live. Now, before we panic just thinking about our home to-do lists, The Home Edit's Clea Shearer and Joanna Teplin have a (highly popular) business model for that.
Shearer and Teplin — best friends, business partners, and now podcast co-hosts — launched The Home Edit in 2015. Tackling everything home-related, from organizational help and strategy to design to in-home service consultations, the two Nashville-based besties have only been growing since The Home Edit's inception. In 2020, Netflix launched "Get Organized with The Home Edit," where each episode shows celebrities like Drew Barrymore and Khloé Kardashian getting Shearer and Teplin's help to transform aspects of their home or spaces. Earlier this year, Reese Witherspoon announced that her media company, Hello Sunshine, acquired The Home Edit (via The Hollywood Reporter).
But just weeks after, Shearer revealed via Instagram she was diagnosed with breast cancer and would be undergoing a double mastectomy. A little over six months after the news broke, Shearer and Teplin are embarking on a new project: This time, they're joining the podcast game, but it's centered around their most honest and vulnerable moments, opening up their lives and friends in an auditory setting. In an exclusive interview with The List, Shearer and Teplin recalled the process of recording, reflected on self-care and what it means to them now, and shared what they're most excited for fans to hear. 
Clea and Joanna on why they chose to make a podcast
When I think of you two, I think of not just business partners, but a close friendship. You've heightened your friendship to the next level with this new podcast, "Best Friend Energy." How did recording it make you closer, and did you learn anything about each other during the process?
Clea Shearer: Joanna and I wanted to have a podcast that shows us as friends more so than us as organizers. We're moms. We're wives. We're business partners. But the special bond that Joanna and I have is what we wanted to highlight. We spend an inordinate amount of time together. We laugh so hard. Recording a podcast together is a new chapter of something that we can celebrate doing together.
Especially this past year, we haven't spent as much time together as we normally do, because we're not traveling because of my cancer treatment. We were excited to have a real reason to sit down for a few hours a week and laugh about stories and all the things that we're stepping over right now. I didn't think that there was new territory to have with us.

Joanna Teplin: It's so interesting because our business started at the same time as our friendship, but what we've realized is that our friendship is what made the business successful. Being able to be together and do this is so fun, and to involve this community that we've been so fortunate to build.

On Best Friend Energy, Clea and Joanna get deep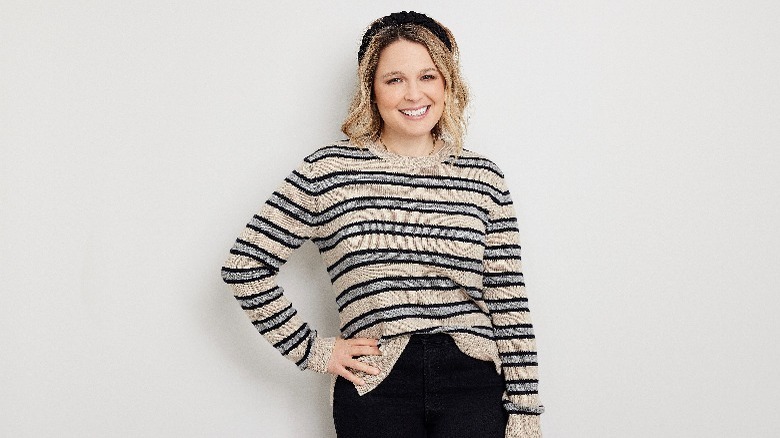 John Shearer
Your friendship is what brings people tuning in and looking at your new endeavors. What do you think fans and supporters can get from the podcast that they may not get otherwise? What can they expect?
Joanna: More anecdotes. Podcasts are such a personal format, so we can be — we're always — our authentic selves. This allows us to talk about things that do a deeper dive than, say, we could do on Instagram stories or we could do even on the show [Netflix's "Get Organized with The Home Edit"].
Clea: It's about fostering a new sense of community and closeness between Joanna and me with our listeners. One thing that we've always heard is that people feel like they're friends with us, and we're going to take that to the next level. We want a — Joanna doesn't like the word "intimate" —
Joanna: I don't.
Clea: It's a close and personal format. It's a way to bring people in and create a large inner circle of close friends, and that's what we want this podcast to feel like. We want it to feel like everyone's sitting down together each week and hanging out as friends. Again, Joanna doesn't like the word "intimate," but it is a very different format — the most close-up and personal format. There are no visuals. There's no anything. It's just us and them.
Clea sheds light on battling her cancer diagnosis
Clea, you spoke to this earlier a little bit, but you've been so open on Instagram about your breast cancer diagnosis. How did you manage to take care of yourself while making this show? Could you walk me through that journey?
The podcast actually was the perfect thing to focus on during breast cancer treatment. There's a lot less physicality in the process, the programming process, the producing, and even the recording, so it was a great thing to focus on. It's something that has really brought a lot of joy, being able to sit down with Joanna and hang out. It doesn't get any better than that. It has been an uplifting thing for me in all of this.
They describe what self-care means to them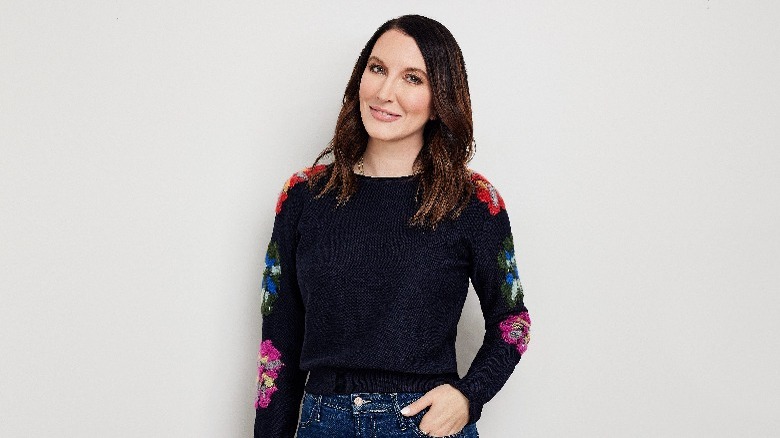 John Shearer
In the podcast, you talk a lot about motherhood, being married, and certain anecdotes of your lives. In addition to all your organizing, home style, and lifestyle tips, how would you define health and wellness at this point in your life?
Clea: I would describe it differently this very moment than other people. I'm going through a bit of it right now. We often talk about self-care, [but] self-care can mean a lot of different things to a lot of different people. Organizing is a huge part of our self-care process. It's calming. It creates a feeling of zen for us. Some people like to meditate. We like to organize. That's the way we go about it. 
It's taking time out in your day and your week [and] prioritizing yourself. It's something that I've definitely talked a lot about since my cancer diagnosis, prioritizing your health over your busy schedule. The bottom line remains the same, which is, we're all super busy, and it's easy to go through life being super busy and not taking care of yourself.
Listen to your body, give it rest — refocus to notice what your body's going through. Even if you're fatigued, listen to it, and it won't steer you wrong. I often say I found my cancer. I found my tumors myself, and it took stopping in my busy track and being like, "Wait a minute. Clearly, something's not right, and I need to stop. I know I'm super busy right now, but that doesn't mean that this is any less real."
Joanna: That's right. One of the things that we're so excited about this podcast is looking for comic relief. Selfishly, we're excited that we both get a little bit of that each week, but we are hoping to spread that to other people too in this amazing community.
Spoiler alert: There will be laughter
Since The Home Edit launched in 2015, what do you hope that listeners take away from your content, specifically with this podcast?
Clea: I truly want everyone to walk away feeling like we are all friends — that they're listening with their friends, not to these other people. I want everyone to have a smile on their face and be like, "Wow, that was fun. We were part of that experience."

Joanna: I agree. That's a great way to put it.
Can you describe "Best Friend Energy" in three words?
Joanna: Funny, and — this is not one single word — but not taking ourselves too seriously.
Clea: Authentic, funny, and warmth. There's a lot of heart. We laugh at each other all the time.
Joanna: All the time.
Clea: Not with each other — at each other. It's fine. It's a real come-as-you-are podcast. It's okay to give people permission to be their authentic selves and to have them be their authentic self on our topic. I want people to feel that.
"Best Friend Energy" is officially out on Apple Podcasts, Spotify, and other podcast listening platforms.
This interview was edited for clarity.