How Many Hallmark Movies Has Autumn Reeser Starred In?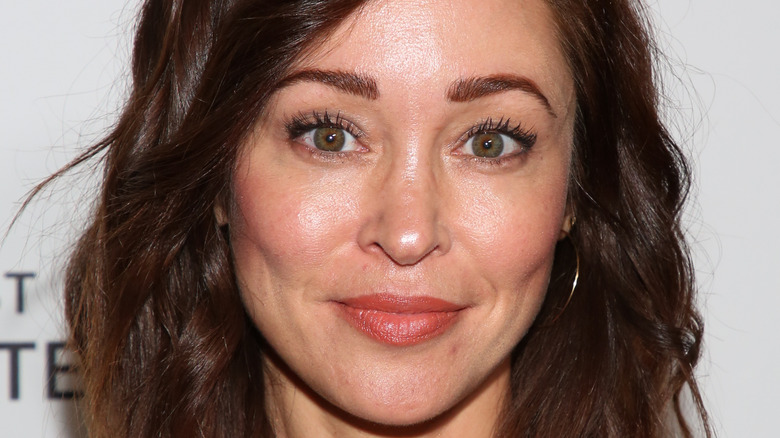 Paul Archuleta/Getty
If you, like many other teens, grew up watching "The O.C.," you are probably familiar with actress Autumn Reeser. In this fan-favorite CW series, Reeser took on the role of Taylor Townsend, who was introduced as a pompous "goody two shoes" in Season 3 (via IMDb). Even though Taylor started off on the wrong foot with almost every character on "The O.C.," she ultimately manages to worm her way into viewers' hearts — despite her strange tendency to stalk the people she was dating. The audience began to see Taylor's lovable side as she proved herself to be a loyal friend to Summer Roberts and Seth Cohen and a great romantic counterpart to Ryan Atwood (via Bustle).
While playing Taylor Townsend might have been Reeser's breakout role, it is certainly not the only highlight of her career. After her two season-stint on "The O.C.," the California native went on to appear as a series regular in "No Ordinary Family" and "Last Resort," among other shows. Reeser is also one of many former Hollywood celebs who are now Hallmark stars. But just how many Hallmark movies has Reeser made an appearance in? Let's just say the number might shock you.
Autumn Reeser isn't big on holidays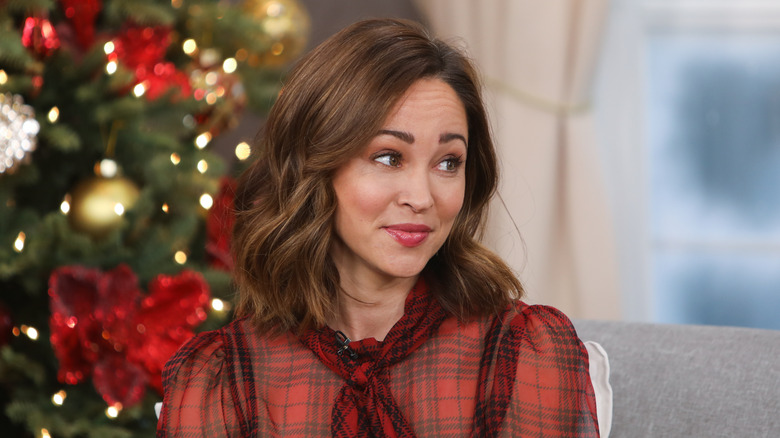 Paul Archuleta/Getty
Since 2012, Autumn Reeser has gone on to star in an astonishing 16 Hallmark movies, and despite appearing in so many films for this channel, the Hallmark actress is worth less than you think. The "Entourage" actress made her Hallmark movie debut in the film "Love at the Thanksgiving Day Parade," and the rest, as they say, is history. The romantic film revolves around Reeser's character, Emily Jones, who leads the town's annual Thanksgiving Day parade. As Emily restlessly awaits a proposal from her boyfriend, she ends up falling for the consultant who has been tasked with looking into the parade's finances (via QC Approved).
As it turns out, the team loved Reeser so much in this role that she has gone on to appear in at least one Hallmark movie every year since 2014. Funnily enough, while Reeser may have starred in her fair share of festive films, the actress isn't as big of a holiday fan in her real life. As Reeser shared with Green Child Magazine, not only is the actress not a very religious person, but she also doesn't like the clutter that comes with celebrating holidays. "We don't decorate, as over time I've really come to question the value of storing items year round that you only use for a month," she said. "I don't like excess, and I believe that everything you own actually owns you, so I would say I'm a minimalist."
Autumn Reeser's co-star got injured while filming Always Amore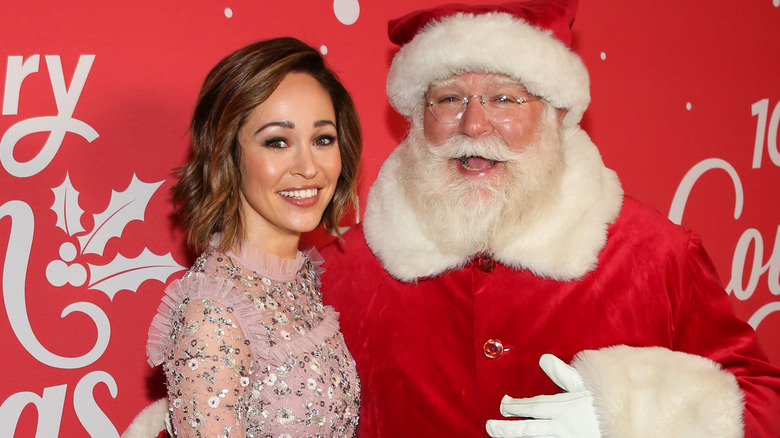 Paul Archuleta/Getty
When it comes to the Hallmark world, Autumn Reeser has truly done it all, from wedding dramas like "I Do, I Do, I Do" to retellings of classic fairytales like "Midnight Masquerade." In fact, Reeser has appeared in films for many major holidays celebrated by Hallmark, including Valentine's Day, Christmas, and Thanksgiving (via QC Approved).
While Hallmark movies may be picture-perfect paradises on screen, it's not always fun and games behind the scenes. In an interview with Just Jared, Reeser's "Always Amore" co-star Tyler Hynes opened up about an accident that happened while he was on set. "I've had some spills in my time, this one really rocked my noodle, and I was out of it," Hynes shared. "I was by myself, just head in my hand, blood in my hands. And I was concussed and very much out of it." Luckily, the injury happened with just two days of shooting left to go. That said, Hynes still had to film several scenes while concussed. Yikes! Luckily his co-star Autumn Reeser is a pro, and the two finished out the film together.