Here's What Users Dislike The Most About The Raya Dating App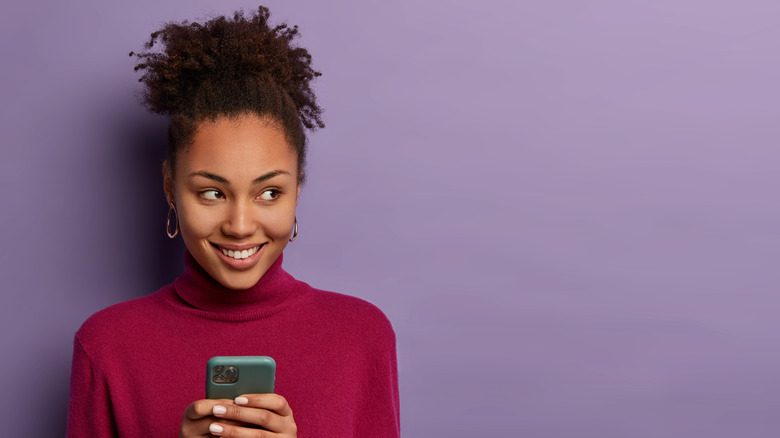 Cast Of Thousands/Shutterstock
If you're sick of matching with the same old people on dating apps, you may be tempted by Raya. The super-exclusive online community aims to expose its members to more interesting people and activities around the globe, as well as provide more chances to connect with fellow users for everything from friendship and dating to business opportunities. Despite the app maintaining that its offerings are for everyone, Raya has earned a reputation as a private dating app for celebrities since its creation in 2015 (via Us Weekly). As such, it has become one of the most sought-after apps in existence, with a reported 100,000 people on the waiting list, according to Insider. It was also named one of the best dating apps of 2021.
Acceptance into the community is determined by an anonymous committee, the members of which are looking for people who are outstanding creatives or experts in a particular field, and who already share a connection with admitted Raya members. Business Insider reports that only 8% of applicants are accepted. While all this should point to a utopian dating app on which everything is perfect, some Raya users have confessed that the experience isn't all it's cracked up to be.
Are Raya's privacy features useful or annoying?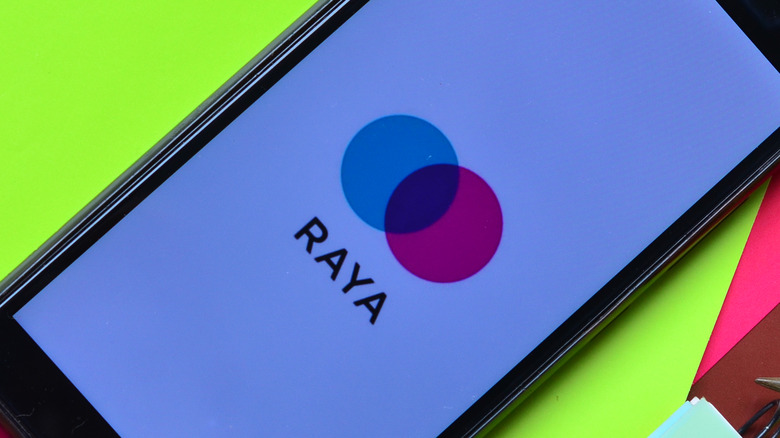 farzand01/Shutterstock
If there's one thing we know for certain about Raya, it's that the app is extremely exclusive. According to My Imperfect Life, some aspiring users have waited months or even years and have still not received updates on their application status. The committee that approves users reportedly takes into account an applicant's job, social media presence, and connections when deciding whether to let someone into the club. There are also strict privacy and safety conventions in place to protect those who are already in. ABC News reports that taking screenshots while using the app is banned, as is revealing the identity of other users. When it comes to determining whether the privacy measures are a pro or a con, it really depends on who you are.
While non-famous users might view the no screenshots policy as a disadvantage, it's likely that celebrities using the app see this as a good thing. After all, several globally famous figures who are no strangers to having their privacy invaded have used Raya, including Demi Lovato, Drew Barrymore, Matthew Perry, Simone Biles, Amy Schumer, and Ben Affleck (via Slice). However, even for a platform on which you could potentially match with any one of these impressive figures, some users maintain that the app has its flaws.
So what are Raya's flaws?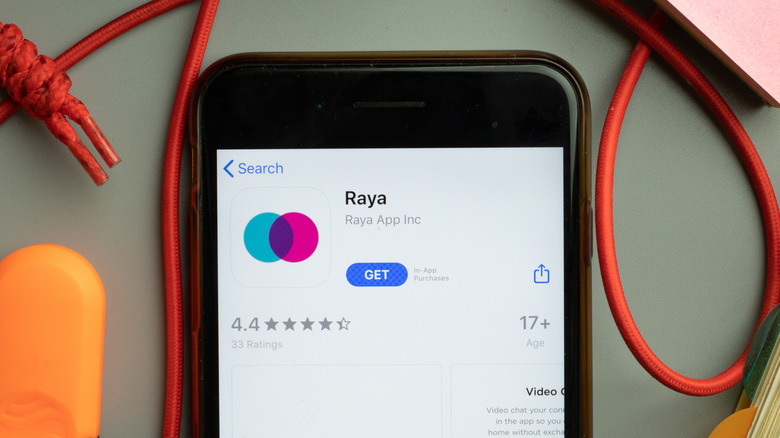 Postmodern Studio/Shutterstock
BuzzFeed writer Lara Park tested out Raya back in 2019. She revealed that she liked the app at first, but was then put off by the fact that you only see a few matches a day and the majority are in a different location. Park also reported that the app contains glitches — although the latest update of the app promises that bugs have been fixed — and is difficult to use as it doesn't allow users to send links or pictures. Most importantly, Park got the impression that most matches weren't actually interested in meeting up, leading her to believe that most people use the app simply to be able to say they had.
According to Dating Mentor, other cons that Raya users have reported include the fact that the app requires an ongoing monthly membership fee of $7.99 and provides no free features. Also, there is no option for Android owners to use Raya as the app is only for iOS. Dating App World further claims that the lengthy application process is one of the biggest turn-offs. Applicants have to jump through several hoops, including providing the phone number of an existing member. While this step isn't mandatory, the app admits that it's very rare to be accepted without its completion.
However, if you are one of the select few who is accepted and these features don't bother you, Raya may still merit a trial — it could be your ticket to dating your celebrity crush, and that has to be worth the hurdles.