How 'Quiet Quitting' Is Bleeding Into Beauty Routines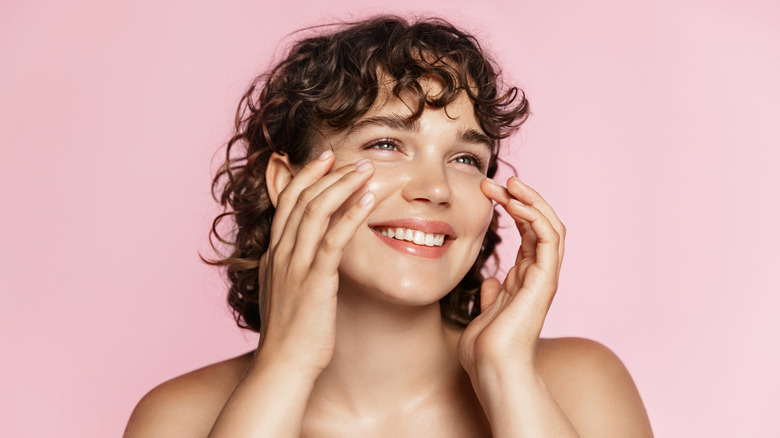 Lyubov Levitskaya/Shutterstock
By now, if you've spent any time on social media lately, you've likely heard of the term "quiet quitting." Essentially, it refers to a method of preventing or reversing burnout where it comes to people's professional lives (via The New York Times). For those who don't feel ready or simply can't quit their jobs but need to restore a more healthy balance to their lives, quiet quitting offers something of a middle ground option. Rather than giving up on their jobs entirely, people who quiet quit are simply giving up on the idea that they have to constantly go above and beyond the call of duty and their job descriptions to be a valuable employee.
For some, this practice is alleviating the stress that comes with feeling like they can't say no to extra time and extra work without proper reimbursement, recognition, or reward. In other words, it's about creating boundaries so that their work doesn't suffer, but they aren't being drained and exhausted regularly either. 
But what if we told you that some people are utilizing this same concept where it comes to their skincare routines? 
How quiet quitting can be applied to skincare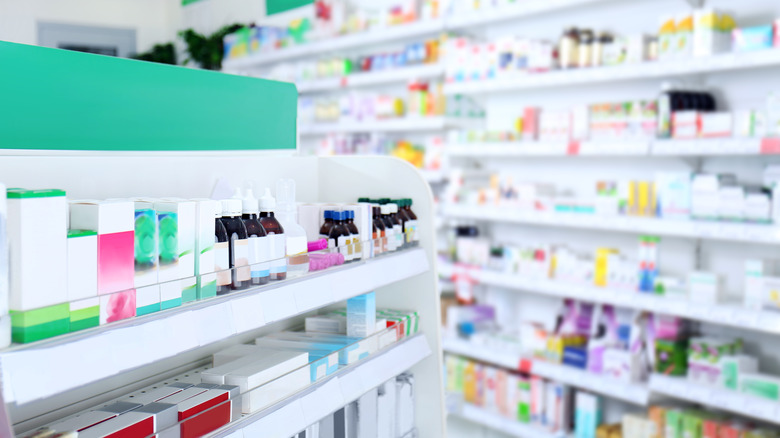 Africa Studio/Shutterstock
In case you haven't noticed, skincare routines have become increasingly intense and complicated over the past several years. While the three-step cleanse, tone, moisturize routine of the 90's once seemed glamorous and more than complete, people are now suggesting everything from a double cleanse followed by multiple serums to at-home peels and facials. Even if you adore skincare and use it as a method of self-care and relaxation, all of these steps and all of these products can become not only expensive, but daunting.
Enter quiet quitting: the skincare version. 
Interest and investment in skincare skyrocketed during the pandemic, likely because we were all stuck in our houses with enough time to do extra-luxurious routines (via Byrdie). But since then, all of our lives have sped up again and somehow seem busier than ever. Pair that with how often a new "must-try" skincare product or routine hits the shelves and your social media pages, and it can get overwhelming pretty quickly. In response, some people are tossing their complicated daily routines out the window and returning to simple skincare routines with few steps and a few well-tested and well-loved products that work for that individual. 
And if you've been heavy on the products for a while, it can actually be beneficial to cut back. As Dermatologist Dr. Palm tells Byrdie, "overdoing it on skincare products can often cause more harm than good, resulting in a compromised skin barrier, inflammation, breakouts, dry patches, redness, and in some cases, infection and scarring."