Here's What Users Dislike The Most About The Plenty Of Fish Dating App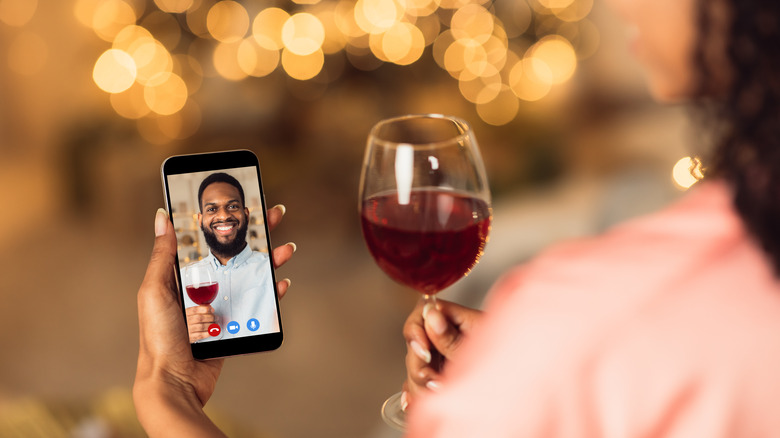 Prostock-studio/Shutterstock
Gone are the days of meeting your future spouse in the produce section at the grocery store or while singing karaoke at your local dive bar. While the chances of that happening aren't incredibly low, research shows that online dating is the most popular way couples meet, with 53 million people in the United States using online dating sites (via Statistica). In fact, a study shared by Stanford University indicates that 39% of heterosexual couples reported meeting their partner online.
One of the most popular free online dating websites, Plenty of Fish, has 3 million members logging in each day and has been downloaded over 50 million times in the Google Play app store (via Dating Site Reviews). With its very few messaging limits, simple onboarding, live streaming, and prompts for quality conversations, POF is a fan-favorite for online daters, per PC Magazine. However, it goes without saying that nothing is perfect, and POF has its drawbacks too.
Free messaging leads to more spam and fake accounts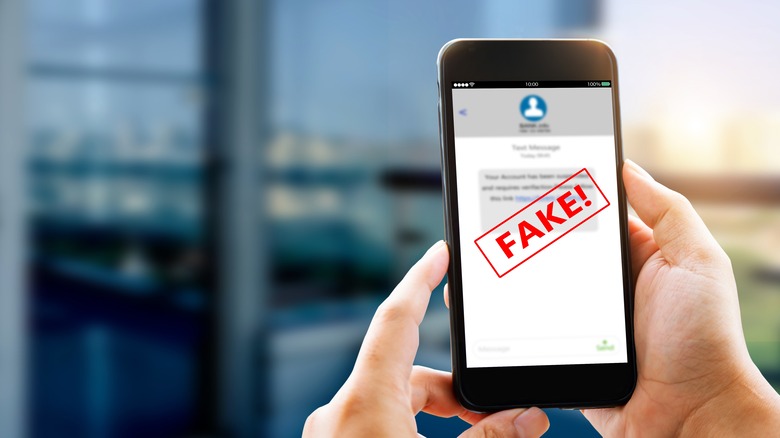 panuwat phimpha/Shutterstock
One of the main reasons why Plenty of Fish is so popular is because there is a large pool of users to connect with for free. According to Dating Site Reviews, POF users are 2.7 times more likely to begin a conversation with someone within the first 24 hours of connecting when compared to other dating sites. However, because it's so easy to create an account and messaging is free, it allows more fake and spam accounts to actively send messages to users. This is a huge issue with the platform, per Dating Mentor. However, they also note that POF takes action immediately against fake profiles, eliminating them from the platform rather quickly.
Another drawback users have found when using POF is that although it is free, additional features require a paid subscription. These features include seeing who likes you, uploading additional photos beyond the eight your free account holds, and removing advertisements (via Top Ten Reviews). Also, according to Statistica, POF is used mainly by daters between the age of 45 and 54, so younger users may not find a match as quickly.
How to stay safe while online dating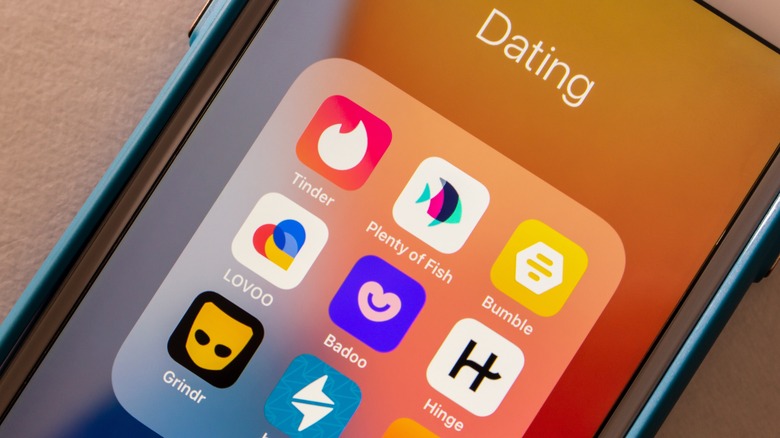 Koshiro K/Shutterstock
Online dating requires a healthy balance between putting yourself out there and being cautious and careful when talking to strangers. There are several things you should and shouldn't do when online dating. Keeping your personal information to yourself, like your place of employment and contact information, is a great place to start (via Marie Claire). Also, limit your use of location settings so users don't know the neighborhood you live in. This rule applies for any first date: don't meet at their place or ride with them in their car before meeting in a public area and getting to know them beforehand (per Elle). Video chatting with your date before meeting up in person is also a great tip.
Cosmopolitan shared tips from 15 women who answered a Reddit "AskWomen" thread on how they stay safe while dating. One woman said she always lets someone close to her know who she is meeting and where she will be before the date. Another woman admitted to searching her date's photos online like Nev Schulman does on the TV show "Catfish," just to ensure the person is legit. (You can never be too sure!) Another great piece of advice one woman shared is to limit the amount of alcohol you consume on the date, as you want to be aware of your surroundings and get home safely. Although intimidating, online dating can be fun, easy, and lead to a genuine love connection — as long as you are safe and sticking to the personal boundaries you set for yourself.