The Heartbreaking Death Of Robbie Coltrane, The Actor Who Played Hagrid In Harry Potter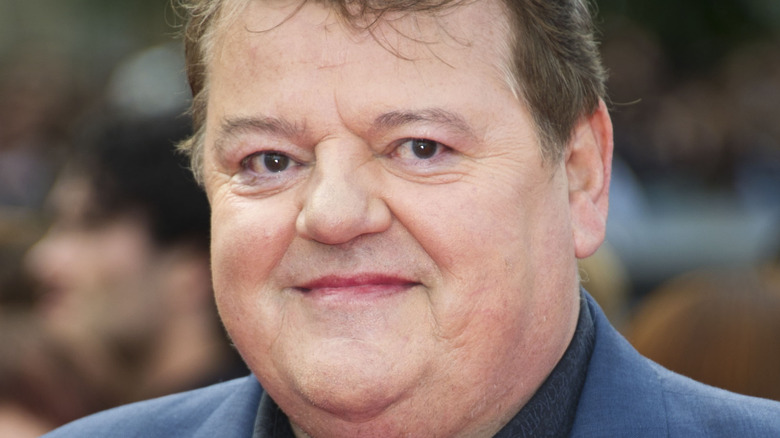 Featureflash Photo Agency/Shutterstock
Actor Robbie Coltrane has died at the age of 72. According to his agent Belinda Wright, Coltrane died at a hospital near Falkirk, Scotland (via BBC). One of his best-known roles was his portrayal of gamekeeper Rubeus Hagrid in every one of the Harry Potter movies, a casting choice specifically made by author J.K. Rowling. Besides Hagrid, Coltrane was also known for his portrayal of Bond villain and ex-KGB operative Valentin Zukovsky in "Goldeneye" and "The World Is Not Enough," per IMDb. In 2006, the actor was honored with an OBE for his contribution to drama (via BBC).
Actor and colleague Stephen Fry shared his condolences. "I first met Robbie Coltrane almost exactly 40 years ago. I was awe/terror/love struck all at the same time," Fry tweeted. "Such depth, power & talent: funny enough to cause helpless hiccups & honking as we made our first TV show, 'Alfresco.' Farewell, old fellow. You'll be so dreadfully missed."
In her statement, Wright also noted her long relationship with Coltrane. "For me personally I shall remember him as an abidingly loyal client. As well as being a wonderful actor, he was forensically intelligent, brilliantly witty and after 40 years of being proud to be called his agent, I shall miss him," she said (via BBC).
Acting was not Robbie Coltrane's original career choice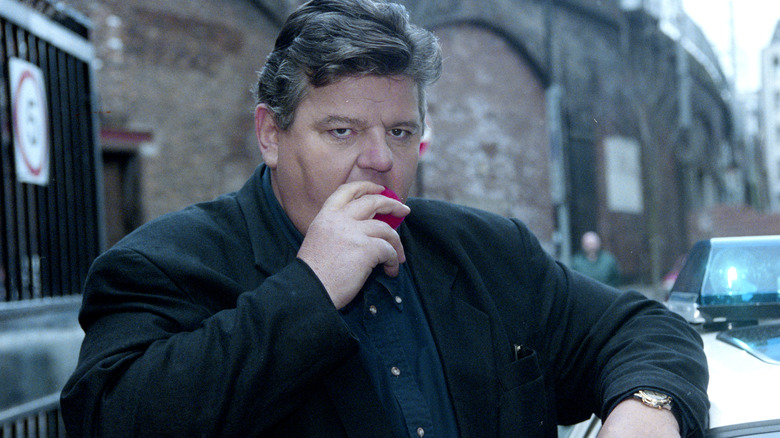 Comic Relief/Getty Images
According to The Guardian, Coltrane originally trained as a painter before he switched to stand-up comedy and tried his hand at acting. Along the way, he changed his name from McMillan to Coltrane after jazz musician John Coltrane. Coltrane also made his own contribution to music, with his participation in "Tutti Frutti," a TV series about Scottish rock and rollers (via BBC).
Starting in 1993, Coltrane first achieved success and a BAFTA award as a crime-solving doctor on the show "Cracker," per The Hollywood Reporter. Scottish Prime Minister Nicola Sturgeon referenced this role, tweeting, "Very sad news. He had such range and depth as an actor, from brilliant comedy to hard-edged drama. I think my favourite of all his roles was Fitz in Cracker. Robbie Coltrane, Scottish entertainment legend – you will be hugely missed. RIP."
Earlier this year, Coltrane had the opportunity to reunite and provide updates with his "Harry Potter" castmates on HBO Max's "Return to Hogwarts" twentieth anniversary special and comment on his contribution to this beloved series. "The legacy of the movies is that my children's generation will show them to their children," Coltrane said on the show, per Variety. "So you could be watching it in 50 years' time, easy. I'll not be here, sadly, but Hagrid will, yes."