Songs You'll Want On Your Playlist If You Do Pole Dance Workouts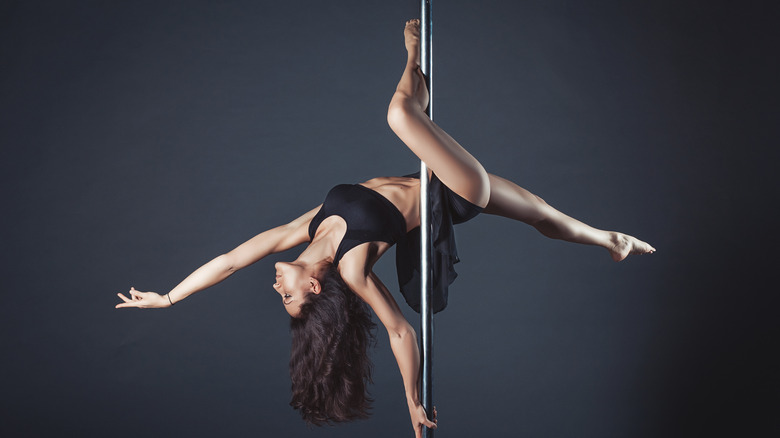 aikis/Shutterstock
When it comes to exercise, most people would benefit from moving their body in a way that feels good and is enjoyable to them. There are many popular ways to do this, like going to the gym or going for a run outside — but do people actually enjoy those activities? Per Vice, research by the fitness app Strava tells us that a meager 8% of runners actually love running... So what are some ways to exercise that people might think are really fun? Enter: pole fitness.
Pole dancing, a.k.a. pole fitness, is not just reserved for exotic dancers: there are a lot of people around the globe who use pole dancing as a part of their exercise routine. In fact, per Medical Xpress, a study by the University of Western Australia found that pole fitness has grown exponentially in terms of popularity — in 2004, there were just four pole dancing studios in the country, and as of 2018 there are at least 118. This explosive growth just goes to show how more and more people are being turned on to the workout style. There are many reasons why this might be the case, and according to KingCine, "getting your body moving and feeling sexy" is certainly one of them. One crucial element to any pole dance workout, though, is the music you dance to. For some great playlist ideas, here are the eight best songs to pole dance to.
Slow Motion by Trey Songz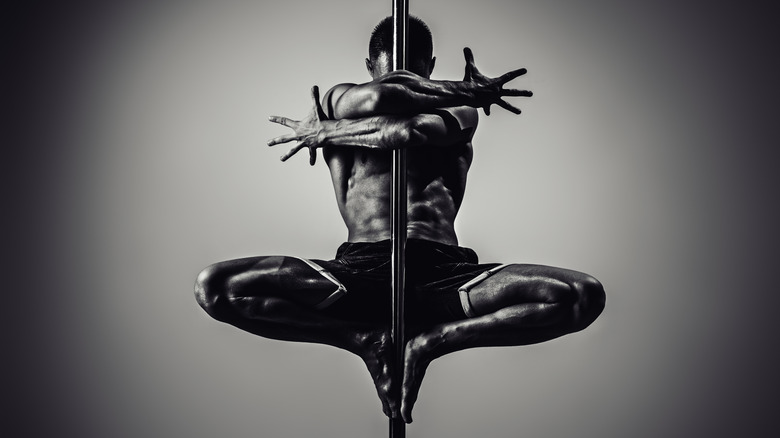 chaoss/Shutterstock
A modern take on the classic R&B slow jam, "Slow Motion," would be a great song to pole dance to — especially for beginners. According to Super Fly Honey, when you first start your pole journey, going slow and taking your time to really master the initial moves you'll learn is key to building strength and becoming successful in the sport. Because of this, a song like "Slow Motion" would be a good addition to your playlist because of its slow tempo and smooth vocals and rhythm: anyone can feel comfortable and confident dancing this sensual tune.
Hrs & Hrs by Muni Long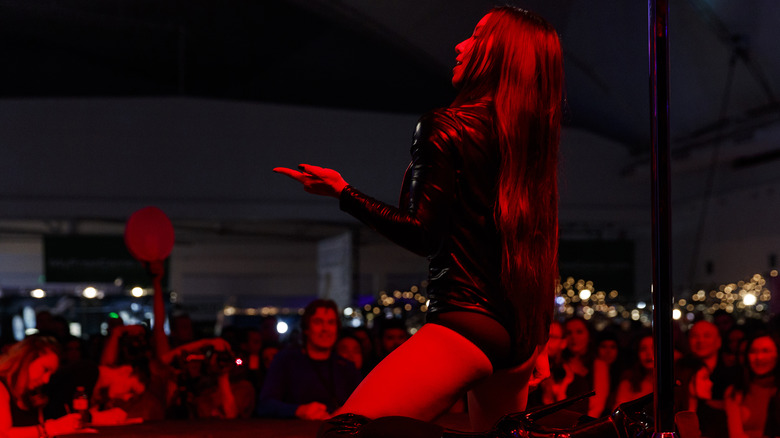 Andrew Chin/Getty Images
If you're looking for some sexy female vocals to add to your pole dancing playlist, look no further than "Hrs & Hrs" by Muni Long. The song features a slow, rhythmic beat throughout and Long's smooth and skillful voice to serenade you through even the most complicated of pole routines. Released in 2021, per Genius, "Hrs & Hrs" takes you back to the golden ages of female R&B with a contemporary flair. Perfect for all ages and skill levels of pole dancers.
I See Red by Everybody Loves An Outlaw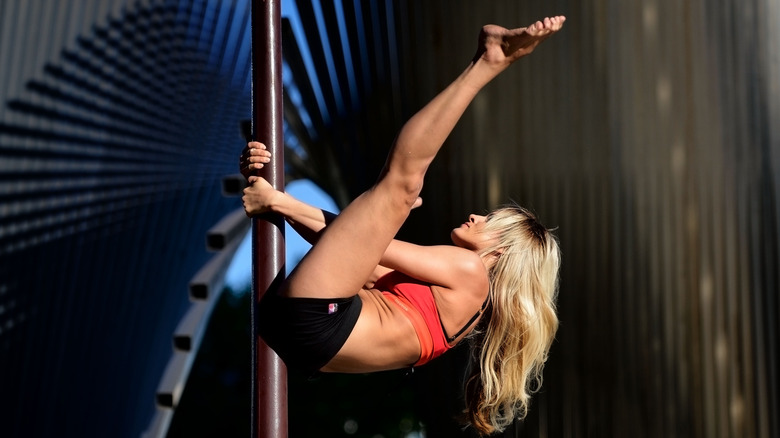 Thomas Lohnes/Getty Images
For a more intense, powerful song to pole dance to, "I See Red" by Everybody Loves An Outlaw would be a good option to consider. The song, powered by strong and edgy female vocals, grows in volume and intensity as it goes on — so you can have a big, flashy moment to impress any audience (even if it's just yourself) during the climax of the song. "I See Red" is also a great pick for anyone looking to step outside the usual music genres used in pole workouts.
God Is A Woman by Ariana Grande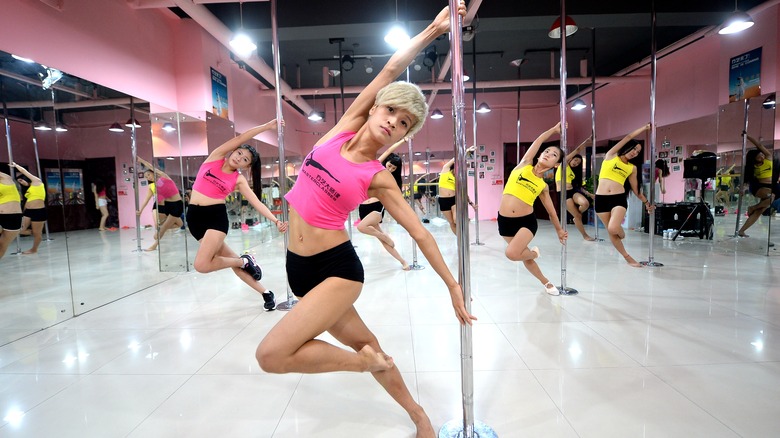 Vcg/Getty Images
Anyone can appreciate a quality pop song, and Ariana Grande just might be the queen of modern pop. For an empowering pole dancing song choice, "God Is A Woman" might be the way to go. All about going after what you want and knowing your worth, the song features the exceptional vocals that Grande is known for, and a tempo that would be perfect for any pole dance workout. Beginners and super skilled dancers alike just might love the "girl power" message of the pop anthem.
River by Bishop Briggs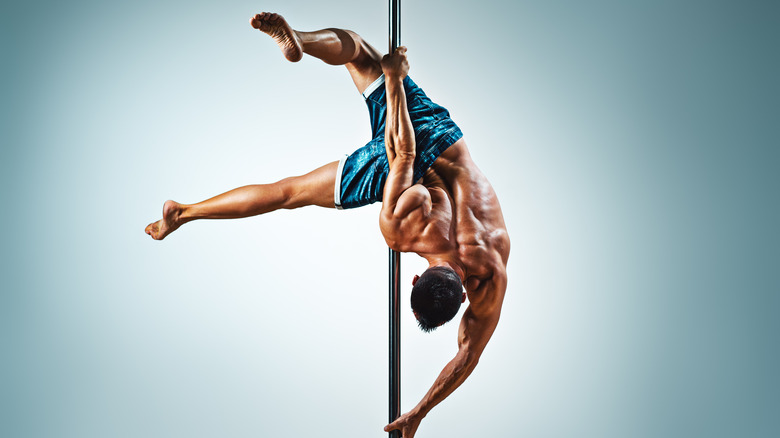 chaoss/Shutterstock
Another alternative option, "River" by Bishop Briggs is a dark yet powerful tune to add to your pole dance playlist. Released in 2016 and Briggs' second single, according to Genius, "River" features impressive female vocals and a strong beat driving the music forward. The lyrics and music would be a great soundtrack to a pole routine in which you want to exude a strong, commanding presence. Embrace your dark side and get down to "River."
Slow Dancing In The Dark by Joji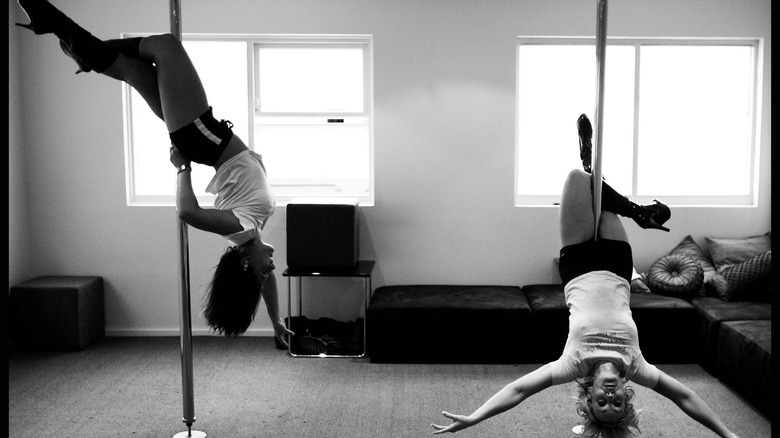 Ian Waldie/Getty Images
Currently most known for his single "Glimpse of Us" (which has been used in 1.1 million videos on TikTok), Joji originally started his entertainment career as a comedy YouTube star under the name "Filthy Frank" (per TIME). Now an R&B sensation, Joji's smooth and haunting voice can be heard on playlists and radios worldwide. His 2018 single, "Slow Dancing in the Dark," would make a fantastic addition to any pole dance workout playlist. The song ebbs and flows in volume and has a slow tempo with a great beat, making it a great fit for any style of pole routine — especially if you're into "sad boy" music.
Earned It by The Weeknd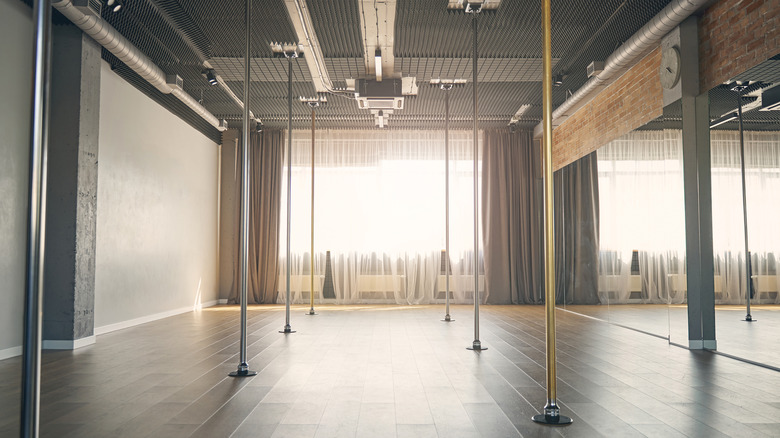 YAKOBCHUK VIACHESLAV/Shutterstock
One of the top songs you can find on any popular R&B or "sexy time" playlists, "Earned It" by The Weeknd might be one of the best song choices for anyone's pole workout playlist. A catchy, slow beat and memorable lyrics in the chorus with clever use of stringed instruments makes this song a magnum opus. Looking for a sensual, slow-moving option? This song just might be it. Especially for beginners looking to get comfortable and confident starting out with some basic moves, "Earned It" is a fabulous choice.
Howlin' For You by The Black Keys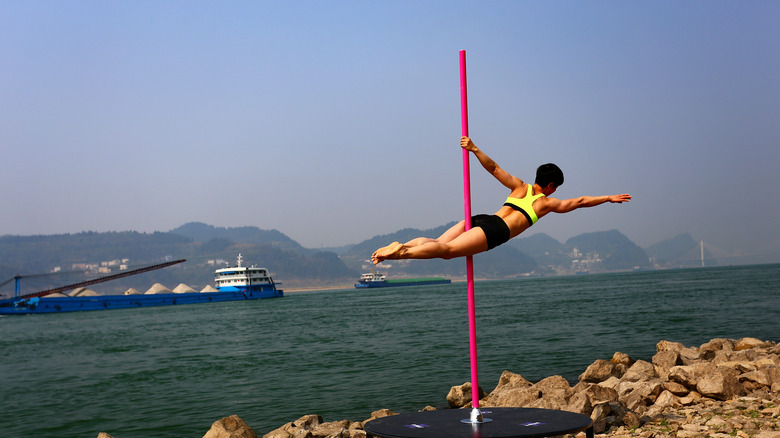 Vcg/Getty Images
Looking for a unique, more fast-paced tune to pole dance to? Try out "Howlin' For You" by The Black Keys for size. This rock tune is both sexy and fun, and could be a great song to add to your list of pole dancing playlist ideas if you're more advanced in the practice. The strong electric lead guitar and drum beats make this 2010 single (per Genius) a potentially challenging, but very rewarding song to pole dance to.