The Racial Divide In Breast Cancer Mortality Remains A Problem In The US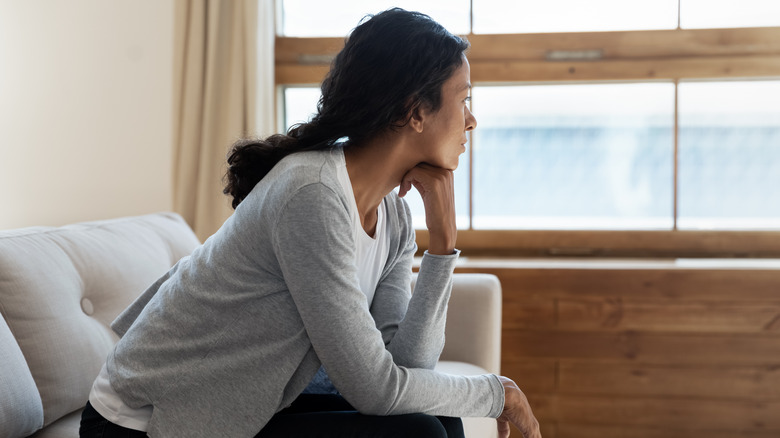 fizkes/Shutterstock
Since the 1980s, breast cancer screening has improved dramatically. Across the board, mortality rates have dropped, meaning for many — as long as the breast cancer is caught early enough and treated sufficiently — a diagnosis is no longer a death sentence. According to the American Cancer Society, patients diagnosed with stage 1 breast cancer have a 99% survival rate, compared to the 29% of many advanced stage 4 breast cancers, per US News.
The New England Journal of Medicine credits the survival rate to two interventions: mammography screening and adjuvant endocrine therapy. Mammography screening helps doctors detect breast cancer when it's most treatable, which is why they're such an important part of basic preventative healthcare. According to the Kaiser Family Foundation, most women should have access to free mammograms during health checks through the Affordable Care Act, state healthcare services, Medicaid, or Medicare, especially if they're high-risk and over the age of 35. It's important to remember that once breast cancer symptoms start, screenings are no longer considered preventative. 
Despite the improved screening tools and increased access to preventative healthcare through the Affordable Care Act, not only does the Kaiser Family Foundation report screening numbers are still low, but the American Cancer Society adds women of color in particular are experiencing a much higher mortality rate than white women. "All women of color are experiencing these disparities," Rebecca Siegel, senior scientific director of surveillance research for the American Cancer Society, told US News, "but they do happen to be the widest for Black women."
Why the racial divide in breast cancer mortality is still so high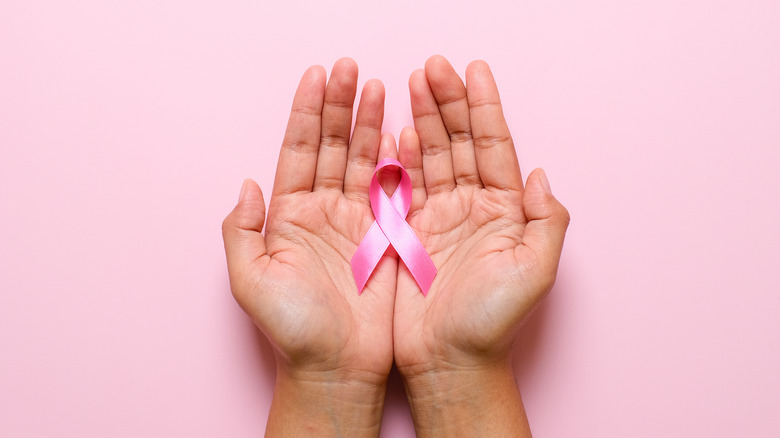 Rembolle/Shutterstock
Not only are overall screening numbers low, but studies show Black women in particular are experiencing more aggressive forms of breast cancer at an earlier age than white women. Research published in JAMA Oncology shows 23% of Black women with breast cancer are under the age of 50, compared to only 16% of white women. This results in Black women experiencing a 40% high mortality rate — a rate that US News reports has held steady since 2011.
The reason Black women are experiencing higher mortality rates with breast cancer is more nuanced than just being susceptible to more aggressive forms of cancer. Rickie Fairey, a former marketing executive and breast cancer survivor, told Time that part of the problem is that there isn't enough data to help personalize breast cancer treatments, something the "Women Informed to Screen Depending on Measures of Risk" study is hoping to change.
Lack of education and resources have also played into how and when patients pursue breast cancer treatment, no matter if it's preventative or treating an active battle with cancer, per Cancer Network. According to the Breast Cancer Research foundation, Black women are more likely to have less access to healthcare due to insufficient insurance or funds. Baylor University adds "multiple national breast cancer organizations do not acknowledge the prevalence of breast cancer cases in Black women under the age of 50," diminishing the importance of these lifesaving screening tools.